Views from abroad: What's the deal with Brexit?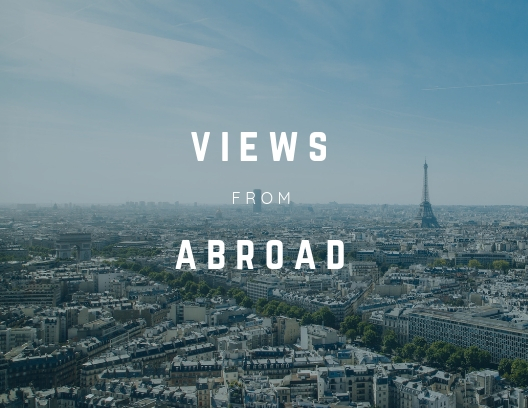 Brexit has been looming in the back of everyone's head throughout my entire experience studying abroad at the University of Stirling in Scotland. So, here is your "Brexit for dummies," "Views from abroad" style.
As a young American, Brexit is something I have been hearing about in passing ever since the referendum to leave the EU first came to a head back in 2016 – yes, the same time during the more than interesting (to say the least) American presidential election.
Given the nature of its introduction, Brexit has only ever been a passing thought, especially since it is a deal between the United Kingdom and European Union and really has nothing to do with the United States. However, as an American studying abroad in the UK, I figured it would be worth trying to dive into what exactly has been going with Brexit and whether it will have any effect on myself and other study abroad students.
So, what exactly is "Brexit" besides something that the UK and EU cannot seem to figure out?
According to the BBC, when the referendum was proposed back in 2016, it set out to decide whether the UK should leave or stay apart of the EU. The end voting result split it with 51.9 percent voting to leave and 48.1 percent hoping to stay.
These narrow margins help highlight just how divisive the issue of Brexit is within the voting countries of England and Wales, which voted in favor, and Scotland and Northern Ireland, which voted to remain.
There has also been so much going on with Brexit that every day I find myself reading or hearing something new about its progress – or lack thereof.
According to a New York Times article from March 21, leaders from the EU approved a deadline extension for the UK to decide on an exit strategy. Essentially, the new plans state that the UK government has more time to decide on a plan, and if EU lawmakers approve of UK Prime Minister Teresa May's deal, the official exit will take place on May 22. Otherwise, they will have until April 12 to figure out their plan.
If May's third deal is not approved or even voted on, then it would really ring the alarm bells for a no-deal exit. This could result in a big mess surrounding the economy, immigration and a shortage of many necessities like food and medicine.
Due to May's lack of support, there have many whispers about how she should resign. Until recently, May did not seem to be giving in to the pressure while continuing to push forward in hopes of a Brexit deal.
Although, according to a BBC article from the 27, May finally appeared to give in. At a meeting of the 1922 committee, May stated that she would leave her position as prime minister earlier if a deal was reached – as in some time following the deal being reached.
EU lawmakers are already pushing to vote on alternatives instead of May's third plan, which is stirring up even more disruption.
According to an article from the AP, ideas that have been thrown around include a no-deal exit, coming up with a whole new option, or abandoning Brexit altogether.
When I arrived at the University of Stirling study abroad orientation, Brexit was again barely mentioned – in reality, study abroad students are more worried about planning and enjoying their trips than trying to wrap their head around Brexit – but there were several posters and programs advertised to help answer any questions.
Since then, I have not been too worried since my host university has not seemed to make a big deal about it as it should not affect myself and other study abroad students too much.
While I may not fully understand Brexit – and its dumpster fire of a mess – simply because I am an American and it does not seem to be a big issue for America (we have our own dumpster fires to deal with), it is always important, especially as a study abroad student, to try to get a grasp on the worldly issues around you.
Cheers from Scotland!