App. State SGA passes Climate Neutrality bill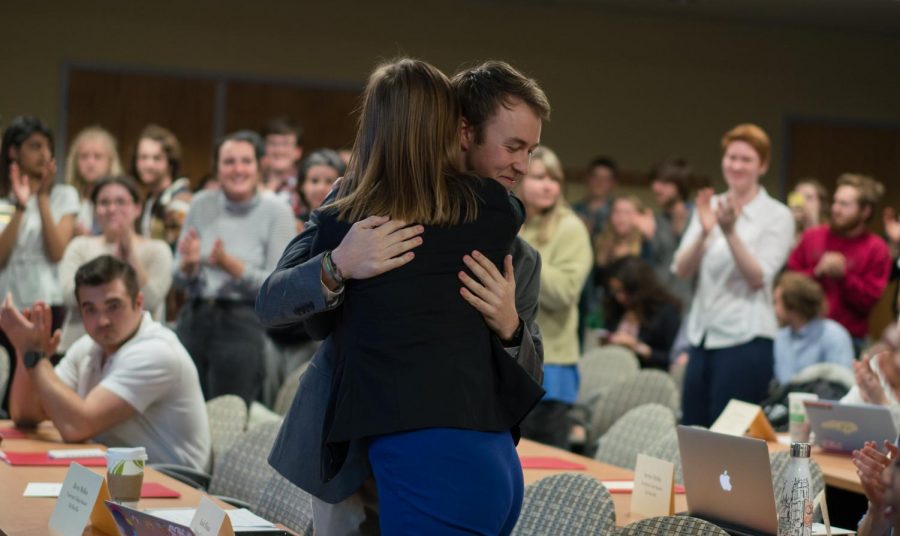 Fairley Lloyd, Assistant News Editor
March 22, 2019
Appalachian State University's SGA signed a Climate Neutrality bill, which aims to reduce the university's negative impact on the environment, such as the uses of greenhouse gases and carbon emissions.
The bill was signed on March 13 and will take full effect by 2025. The bill includes the establishment of a Climate Action Working Group, whose job is to help implement action plans, and requires ASU to only invest in 100 percent renewable energy.
Sponsors of the bill were not limited to SGA members and included a variety of student leaders, such as Dustin Hicks, a sustainability development major, and Sydney Blume, an ASU alumnus who graduated from the school's Sustainable Development Department.
"It's been so moving to watch this grow from a campus forum convened by faculty to a full-fledged movement led organically by students," Hicks said.
Blume explained that the idea for the bill came in a response to a 2018 report regarding climate change. About 200 people from the ASU community came together to discuss how to address the issue. They first worked on the proposal for the university on a climate neutral bill to be enacted by 2025.
Blume and her colleagues continue their sustainability efforts under the newly-formed Appalachian Climate Action Collaborative.
The group approached SGA with the proposal because of the consensus among political and scientific evidence that everyone needs to make "rapid and far-reaching transitions" to avoid the consequences of human-made climate change.
According to the Climate Neutrality Act, the University of North Carolina System campuses worked to avoid almost $800 million in utility costs since 2012 and is on track to save the state $2 billion by 2025 in avoided energy costs.
Devin Mullins, a student government senator for ASU, was a large supporter of the proposal and approached the collaborative group about writing a bill addressing the issue of climate change.
"Sustainability is an Appalachian tradition that transcends partisanship and personal bias," Mullins said.
Blume does not know whether ASU's bill will impact other universities in the North Carolina system but said that she hopes other universities will act on sustainability efforts of their own based on the evidence saying climate change is becoming an ever-growing problem.
"I do hope that we can be an example to other schools that it is worthwhile to pursue the avenues for action," Blume said. "I think we often worry that we have no power to change the large issue of climate crisis, but we can and should pursue all avenues for climate action immediately."