With Spring Break looming, students advocate for methanol poisoning awareness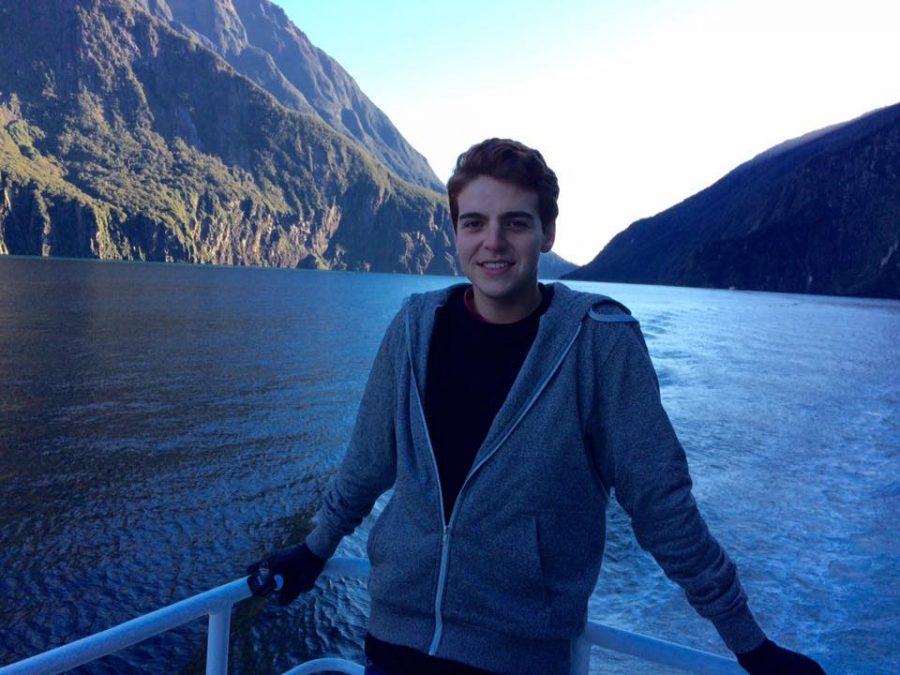 Editor's Note: An earlier version of this story by its original author contained misleading information which has been removed. This story has been updated with useful resources regarding the dangers of methanol poisoning, including information from the UNCW Office of International Programs, Student Health Center, and Office of University Relations.
—
As students head into UNC Wilmington's week-long spring break, their minds are set on vacations, relaxation and having a good time.
For spring breakers traveling out of the country, friends of Ryan Turney want further information to be shared with the student body about safe drinking practices.
Turney was a UNCW senior studying abroad in Thailand when he passed away from methanol poisoning on Sept. 23, 2018, after consuming a tainted drink in Vietnam.
"It only takes one drink," said Lucy Coppola, a close friend of Turney.
According to the World Health Organization (WHO), methanol is a common chemical used as a solvent. It is often used in bootleg alcohol which can be sold more cheaply and under the table to bars and restaurants to be used in mixed drinks.
Coppola explained that after ingesting the contaminated drink, Turney woke up the next day "complaining of the worst headache" and saying his vision looked like "Swiss cheese."
These symptoms are common when methanol is ingested because it is highly toxic to the body. According to WHO, methanol becomes toxic when it is metabolized, so the onset of symptoms may take a few hours.
The common symptoms of methanol poisoning include blurred vision, vomiting, nausea, severe headache and spotted vision, according to WHO.
Methanol-laced drinks are often sold to tourists at cheap prices which increases the risk for student travelers on a budget. WHO reports that methanol poisoning is more common in Mexico, the Dominican Republic, Vietnam, India, Indonesia, and Thailand.
Coppola stressed the importance of prompt medical attention in the face of methanol poisoning.
"Students who think they may have methanol poisoning must get medical attention right away and they shouldn't assume they just have a hangover."
A recent story by NPR detailed the dangers of bootleg alcohol throughout Asia, which killed more than 100 people in India in early 2019.
At UNCW, the Office of International Programs (OIP) has updated its educational materials for study abroad students who go through pre-trip orientation. The office's handbook contains a section dedicated to methanol poisoning, which can be found on page 13.
Furthermore, students studying abroad this semester were given information about methanol poisoning in a presentation, which fell under the "alcohol abroad" section.
"Methanol is a commonly used organic solvent that, because of its toxicity, can cause metabolic acidosis, neurologic sequelae, and even death," the presentation reads. "It is a component of many commercially available industrial solvents and of poorly adulterated alcoholic beverages."
OIP's Dr. Kara Pike Inman, who serves as the office's director of education abroad programs, said that prior to Turney's death, OIP focused on general education about safe alcohol consumption for its students.
After the circumstances of Turney's passing were revealed, OIP immediately moved to add methanol poisoning information to its orientation materials. One such addition included a section on methanol poisoning during pre-departure orientation, which all education abroad students are required to complete.
"Student health and safety has always been our office's top priority," Pike Inman said. "We are continually updating and enhancing the information we provide students regarding health and safety to address new concerns."
Pike Inman said anything her office can do, even if it helps just one student, is worth including in OIP's educational materials for students.
"We have been in contact with Crossroads, UNCW's alcohol prevention and education program, about our mutual interest in working together on educational programming about this issue," she said.
For students staying within UNCW's campus, the Student Health Center continues to educate about safe drinking practices.
SHC Director Katrin Wesner said education on safe drinking practices, including methanol awareness, spans University Studies classes, classroom presentations, and much more.
Thursday was the final day in Safe Spring Break Week 2019, "A week filled with events focused on ways to stay safe over spring break."
"When people are traveling to places they have not been before, especially internationally, it is very important to understand what the risks are in that part of the world," Wesner said. "For example, we have heard news reports of travelers becoming sick or dying from tainted drinks in a number of travel destinations including Mexico and Southeast Asia.
"The Student Health Center is made up of four parts: Medical Services, Pharmacy, Health Promotion and Crossroads. Our four units work collaboratively to provide student-centered, affordable, quality health and preventive services to the students at UNCW. We aim to include prevention and the importance of healthy decision making in every conversation."
On Thursday, the UNCW Office of University Relations issued a "Spring Break Safety" statement that was sent to all UNCW students.
"As many of you prepare to leave campus for spring break, we want to encourage you to remain mindful of your personal safety," the release said. "Adhere to legal requirements if you consume alcohol or other controlled substances. Familiarize yourself with the signs of alcohol poisoning as outlined by Crossroads, UNCW's alcohol and other drug prevention and education program. (Review Crossroads' comprehensive list of resources here.)"
—
Former Seahawk reporter Meredith Hoffman contributed to this story, speaking with friends of Ryan Turney who were quoted in both the original and revised version, as well as researching data available through the World Health Organization.