Views from abroad: The Jonas Brothers are back and we can all relate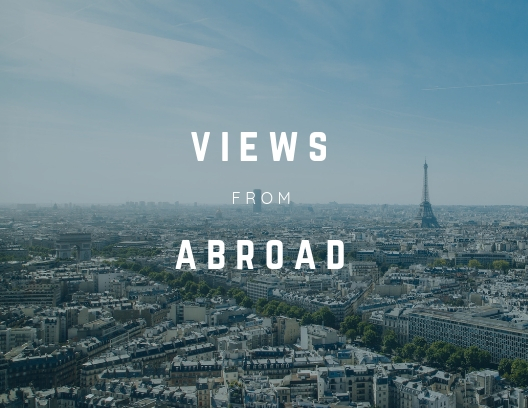 Welcome back to another edition of "Views from Abroad," where every week I serve up my thoughts on the current happenings and/or my current experience studying abroad in Scotland.
For the past week, I can honestly tell you that my whole universe has been revolving around the comeback of the Jonas Brothers. Some people (me) are even calling it the greatest of all comebacks.  
I can proudly write and dedicate an entire article to their comeback because the Jonas Brothers and their reunion is something universal that we can all relate to no matter where in the world we are.
If you did not personally like the Jonas Brothers – to which I say you are crazy – you knew some little girl who absolutely fan-girled over them. My friends and I would buy magazines like "TigerBeat" and "J-14" whenever they featured the Jonas Brothers. We also would cover our room with posters of them and our favorite brother was always dominate (mine was and is Nick – sorry Joe and Kevin).
When I saw an article from The Sun a few weeks ago tease that the Jonas Brothers were in England working on new music, I was a bit skeptical because, come on, it's The Sun – think E! News or any other tabloid/gossip news company. I actually retweeted the article and said, " Don't play with my heart Dan!" because you do not mess around when it comes to such an important subject like my precious Jonas Brothers reuniting.
Then, the fateful day of February 28 came when I was casually scrolling through Instagram and saw a post from the Jonas Brothers teasing a new song, "Sucker," and an accompanying music video. And just like that, I – along with thousands of other girls in their 20s – was drawn back to my fourth-grade fan-girl self.
Since then, almost all my conversations and feeds on social media have been inundated with Jonas Brothers content, and let's just say that I am living my best life, not complaining one bit.
My personal favorite is the Tweet with a video from the Hannah Montana and Jonas Brothers crossover episode where Robby Ray Stewart walks into the house and said, "Wooooh, I love the Jonas Brothers!"
We are all Robby Ray Stewart.
Their new single and its accompanying music video, "Sucker," are wonderful. The song is a total Jo Bro jam and I cannot count how many times I have already listened to it. I am sure Spotify would classify it under their "Teen Party" playlist, which would finally add some substance to that otherwise subpar list.
I watched the music video first and my absolute favorite part is definitely the fact that their significant others are featured in it. Danielle, Sophie, and Priyanka are totally glamorous and sassy in it – I wish I was them. And, of course, my Jo Bros kill it. The outfits they wear in the video and on the singles cover image are so fresh, especially Kevin's.
Overall, the music video is so entertaining and has such a fun vibe. It also has solid throwback vibes of previous Jonas Brothers music videos where they are performing the song and have other snippets of action shots throughout. It was a great way to jump back into the Jonas Brothers universe.
In the current state of affairs where everything in our world seems chaotic and more, the news of the Jonas Brothers reuniting seems like a sign of only good things ahead. I for one am ready to break out all my Jonas Brothers posters and shirts and blast their music nonstop. Here is to new Jonas Brothers music and maybe a concert in the future – which you can bet I will be at.
Cheers from Scotland!