Views from abroad: UNCW needs a 'Green and Blue Space'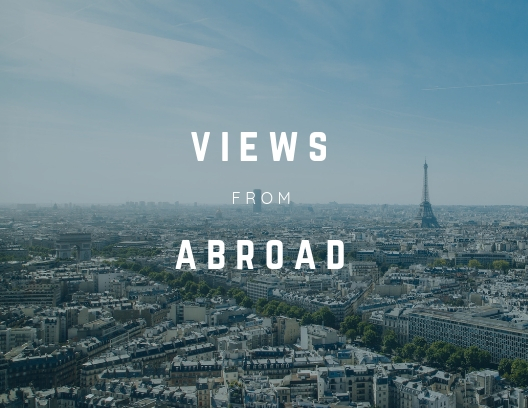 For the most part, it is fair to refer to Wilmington and UNC Wilmington as a coastal, environmentally-friendly community. There have been several restaurants throughout Wilmington that have ditched plastic straws, regularly scheduled beach cleanups, and more residents are using reusable bags. These examples make our community sound quite wonderful, do they not?
While I agree and love all the ways that Wilmington and UNCW try to keep up this notion, there is one big thing that they are lacking.
Every year, college students – especially freshman – practically buy out Bed Bath and Beyond, Wal-Mart, and Target for all their school "necessities." But, more often then not, these must-have items are thrown away at the end of the school year as students move off or around campus and realize they do not need them anymore.
Adding a Green and Blue Space on UNCW's campus would immensely help keep these items out of garbage – most of which are still in great condition – and into new and needing arms for a fraction of the costs that they were originally bought for.
Now, you might be wondering what exactly a "Green and Blue Space" is. I was unfamiliar with the concept until starting my semester abroad at the University of Stirling.  
As a part of the university's student union, there exists a little environmental hub/shop/spot on campus where students and faculty can both donate and cheaply purchase used items. It is essentially a Goodwill located conveniently on campus that features practically all the necessities of college life.
Since starting my semester abroad, I have been able to purchase things like dishes, utensils, detergent, and food storage containers, all while spending less than £5. I am basically living the dream.
The Green and Blue Space is open all semester long and they also sell clothes, shoes, dorm decorations, books, textbooks, and non-perishable foods. In addition to selling used items, they also offer various workshops and events throughout the year.
"Come in any time for a chat, recycling, to donate unwanted items, organic veg bags, get energy advice, home energy checks, charge your phone or batteries, PAT testing and so much more," the Stirling Student Union's website says. "You can also sit back and read a book from our ever-expanding library while enjoying a cuppa or take part in one of our workshops and events around upcycling, repurposing, carbon footprint reduction, energy reduction and whatever else takes your fancy."
A Green and Blue Space is absolutely possible on UNCW's campus, especially with the partnership of campus organizations like the Plastic Ocean Project (POP) or Surfrider.
By adding an environmental hub on UNCW's campus, it would allow students to live more environmentally conscious lives and, of course, save tons of money on items for their dorms or apartments.
So, UNCW, please get on the same page as the University of Stirling and allow us to keep living our greenest lives possible.