Celebrating Black History Month and learning its history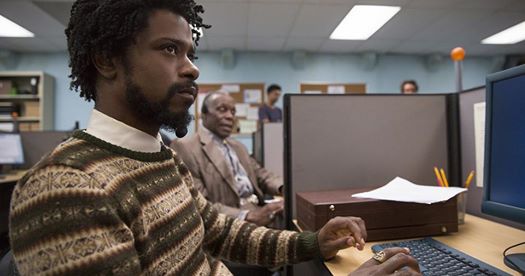 Valerie Keys, Staff Writer
February 25, 2019
Every February in grade school, I remember feeling both pride and discomfort. This juxtaposition of emotions was brought on by the difficult conversation of race. As a child, Black History Month was filled with inspirational lessons surrounding equality and progress. One could only wonder that if this was a month so full of cultural celebration, why would I, a young black girl, feel a compound of perplexing emotions?
The answer is that underneath all of that pride was a series of questions that all came down to one: "Why?" Why were civil rights unequal to begin with? Why did white people treat black people as if they were not people? Why were we enslaved for so long? Why did so many things have to go wrong for a few things to go right? I was burdened by these questions and even more burdened by the fact that I never received a real answer. Some 15 years later, I am still trying to fill in the gaps.
In a survey conducted by the Teaching Tolerance Project, studies found that even though teachers acknowledged that teaching about the enslavement of African Americans is necessary, 90 percent admitted that slavery is not only uncomfortable to teach, but it is not encouraged by textbooks or school boards. Henceforth, if slavery is hard to explain, then abolition is hard to explain, making civil rights and inequality even harder to explain. So, as there is a 90 percent chance that you did not receive much history on black history, here is some history behind Black History Month.
According to History.com, what originally began as "Negro History Week" in 1926 was established by African-American historian, scholar, and educator Carter G. Woodson. Fifty years later, in 1976, "Negro History Week" evolved into Black History Month. Despite the misconception that February (the shortest month of the year) was chosen as a form of institutional discrimination, the real reason pays homage to the birth dates of abolitionist Frederick Douglass and "Mr. Proclamation" himself, Abraham Lincoln.
Of course everyone knows black heroes like Madam C.J. Walker, Martin Luther King Jr., Rosa Parks, and Jackie Robinson. However, despite the timeless narrative behind the lives of these legendary figures, there are a number of hidden gems that do not get the acknowledgment that they deserve in any month, let alone February. For instance, I had never heard of people like Dr. Rebecca Lee Crumpler, America's first black woman to be a physician, or Bayard Rustin, the openly gay civil rights leader that organized the famous March On Washington, until I was in college. The worst part about it is that I learned about them from friends and Twitter threads, not in class.
Black History Month is celebrated in a variety of different ways all across the nation. Whether you celebrate it by the clothes you wear, the foods you eat, or the stories that you tell, the most important celebratory factor is recognizing growth. This month is not about dreading or disregarding where we came from. It is about focusing on the places that we are going.
This month was set aside 43 years ago to recognize the accomplishments and achievements African-Americans have contributed to this country, despite having everything against them – against us. However, as an African-American woman, I celebrate black history every day and so should you.
It's not just "black" history; it is American history. Being an American means to live and breathe with diversity every single second of every single day. Therefore, whether it be black history, Native American history, or white history, all of these people, cultures, traditions, and practices have now become infused in a number of ways. It should be the responsibility of all people to add color to America's historical past, present, and future.
As February is coming to a close, I encourage everyone of all colors, creeds, and religions to check out the programs that the Upperman African-American Culture Center have planned for the rest of the month. For one event, there will be a program on the art and necessity of Code Switching on Feb. 27 at 12 p.m. in the Upperman Center. Hope to see you guys there! All power to all people. Happy Black History Month!