Start Valentine's week with ACE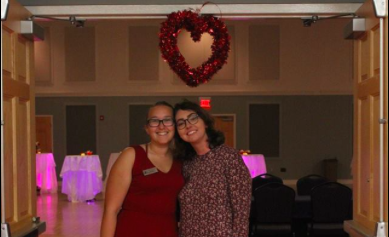 Valentine's Teal Tuesday – Tuesday, Feb. 12
Amphitheater, 11:30 a.m. – 1:30 p.m.
Get ready for Valentine's Day by making customized valentines with the ACE team. Join in the fun by making cards for a loved one, a family member, a friend, or even for yourself. A free t-shirt is included for all attendees.
Concert on the Commons featuring Jared Michael Cline – Wednesday, Feb. 13
Amphitheater, 11:45 a.m. – 1:15 p.m.
Take a break around lunch and join ACE as they present singer/songwriter Jared Michael Cline as part of their Concert on the Commons series. Cline is a Wilmington-based musician who is sure to deliver a passionate performance.
Single Mingle – Wednesday, Feb. 13
Warwick Center, 7 p.m.
Don't have a date this Valentine's Day? Do not stay home! Come to the Warwick Center on Wednesday night as ACE hosts an event for all students to meet new people and eat free food. Come out and enjoy a night of new friends and new connections. If you are interested, email [email protected].
ACE Presents the Movie Musical "Once" – Thursday, Feb. 14
Lumina Theater & Fisher Student Center, 6 p.m.
Bring your valentines to watch a love story unfold on the big screen as part of ACE's International Film Series. "Once" is a movie adapted from the Tony award-winning musical of the same name about a Czech immigrant and vacuum repair man as they fall in love through writing songs over one week in Dublin. Admission is free for everyone.
ACE Presents "Bad Times at the El Royale"– Friday, Feb. 15
Lumina Theater & Fisher Student Center, 6 & 9 p.m.
To end Valentine's week, ACE is showing the star-studded movie "Bad Times at the El Royale." The movie follows seven strangers, each with their own secrets, as they coincidentally meet at a rundown motel with its own dark history. Admission is $2 for students, $1 for military students, and $4 for non-students. Tickets are available from Sharky's Box Office and Game Room.