Gallery: Seahawks hit Huskies hard, remain undefeated at home
Barefoot: "We're going to hold each other accountable and just work."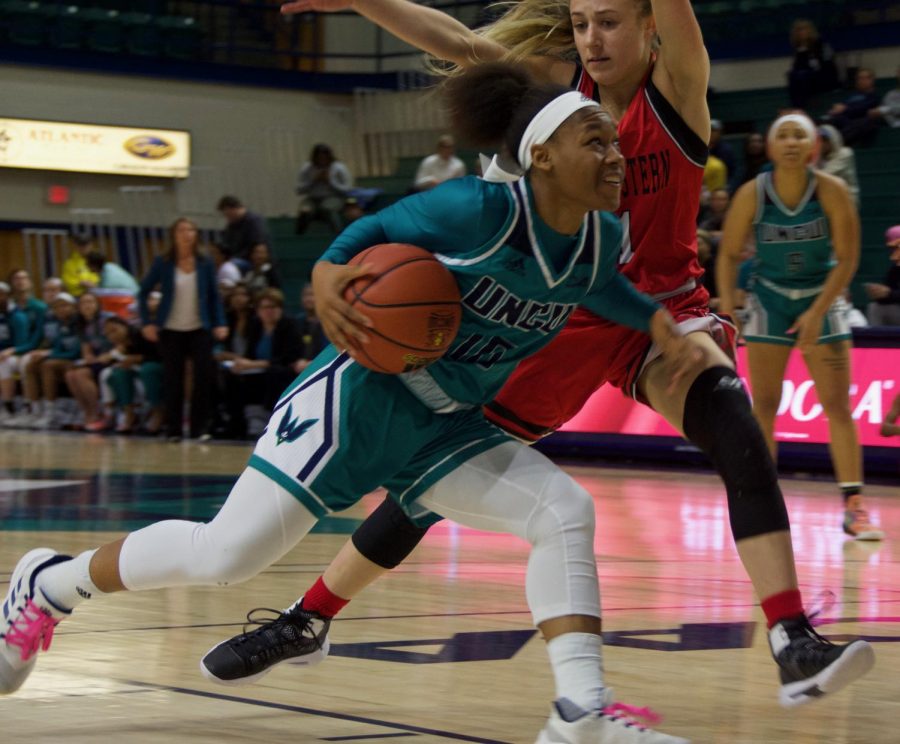 UNC Wilmington (13-7, 6-3 Colonial Athletic Association) hosted Northeastern to close out Homecoming weekend. A strong offensive effort, which saw four players scoring in double figures, led the Seahawks to a 83-70 victory over the Huskies (14-6, 4-5 CAA), putting the 'Hawks at 10-0 in Trask Coliseum so far this season.