Six albums coming up in early 2019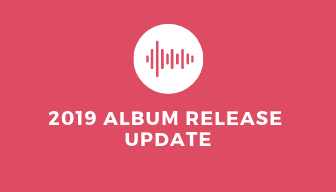 It can be difficult to find out which rumors in the music industry are true and which are fact, but after combing through possible album releases and hints of tours, here are the top six albums that will actually be released this year from the biggest pop, indie, and rock groups for the Spring of 2019.
1. Lana Del Rey
Album: "Norman F**king Rockwell" – To be determined
Concert: Not Released
Although a concert tour has not been announced for Lana Del Rey, her upcoming album, "Norman F**king Rockwell," is highly anticipated. Del Rey's music genre is indie-pop, and her most notable song was "Summertime Sadness," which peaked at number nine on the Hot 100 according to Billboard.com. The most recent release from Del Rey on January 9 was "hope is a dangerous thing for a woman like me to have – but I have it," and it will be featured on her new album. She currently has not posted any information on the album to her social media accounts or her website, but she has spoken to multiple radio shows about it. Her last full album,"Lust for Life," was released in 2017.
2. Florida Georgia Line
Album: "Can't Say I Ain't Country" – February 15
Concert: July 26 – Walnut Creek Amphitheater, Raleigh, NC
Although their last album was released in 2016, their latest single "People Are Different" was released on Dec. 21, 2018 and will be featured on their newest album. They will begin a tour for the new album this year and will travel all along the east coast and will stop in California several times.  The band has had many chart-toppers on Billboard, and their song "Talk You Out Of It" is currently number 28 on the country chart.
More information can be found here: https://twitter.com/FLAGALine.
3. Avril Lavigne
Album: "Head Above Water" – February 15
Concert: Not Released
After suffering for years with Lyme Disease and opening up her own foundations for youth with Lyme Disease and other disabilities, Avril Lavigne is making a comeback with her new album "Head Above Water." She has not yet released dates on a possible tour.
More information can be found on her Twitter: https://twitter.com/AvrilLavigne.
4. Hozier
Album: "Wasteland, Baby!" – March 1
Concert: March 16 – Duke Energy Performing Arts Center
Over the last couple months, several big songs have come from Hozier that could potentially be from his newest album, which will drop in March. Released on January 16, "Almost (Sweet Music)" is the most recent example. "Nina Cried Power," which featured famous blues singer Mavis Staples, and "Movement" were both released in late 2018 as well, but they were released as singles.
More information can be found here: https://twitter.com/Hozier.
5. Backstreet Boys
Album: "DNA" – January 25
Concert: February to April – Zappos Theatre at Planet Hollywood
The Backstreet Boys are best known from their hits from the late 90s. "Everybody" and "I Want It That Way" have become some of the biggest hits and the biggest memes for people who grew up in that era; however, the band has made a big shift from youthful, synthetic music to more acoustic ballads such as their latest release "No Place." This single dropped on Jan. 4, 2019 and is a good omen for their newest album.
More information on their album can be found here: https://twitter.com/backstreetboys.
6. American Authors
Album: "Seasons" – February 1
Concert: Not Released
American Authors, most notable for performing "Best Day Of My Life, " which was released in 2014, are releasing their newest album in February. The album will include their latest single "Stay Around." This song has a very different, more somber tone than the previously mentioned song.
More information on their album can be found here: https://twitter.com/aauthorsmusic.