Views from abroad: Scotland vs U.S. schooling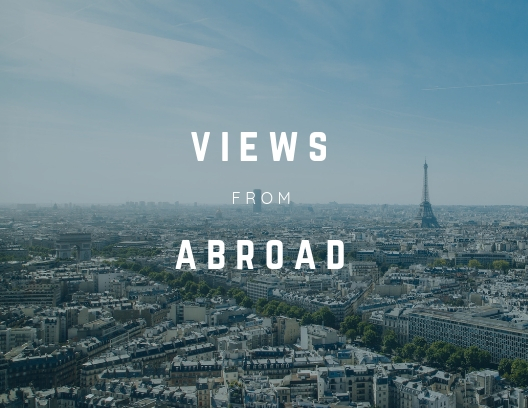 Before I stepped on UNC-Wilmington's (UNCW) campus I knew I wanted to one day study abroad. Finally, this semester I have done just that. For the next five months, I will be studying at the University of Stirling located in ever-beautiful Stirling, Scotland. It is nestled between Glasgow and Edinburgh for those directionally challenged — like myself.
While I am abroad, I still want to contribute to the place I call home, The Seahawk, and what better way than to offer my opinion from across the pond? So, over the next five or so months, I will be contributing to my new column "Views from abroad" and giving you my two-cents on U.S. happenings, cultural differences and anything else I can muster to have an opinion about — which should not be too hard.
For my first installment, I want to dive into the differences I have already noticed of college or university schooling between the U.S. and Scotland.
A few key differences to note are that in the U.S., we refer to it as college and in Scotland, they call it uni – no big deal and it sounds cooler. Secondly, class registration is different. I'm taking three different "modules" and once I was in those modules, I sometimes had to sign up for labs, seminars/workshops within those respective classes. So really it is like I am taking six or seven classes.
These typically hour-long classes also do not meet every week either. For example, I am taking a film class that has a lecture, workshop/seminar and lab component. My lecture class only meets the first and seventh week of classes, my workshop/seminar class only meets weeks two through five and 10 through 12, and my lab class only meets from weeks seven to nine.
It is a very strange schedule to get used to, especially coming from UNCW where you are going to the same classes every week. The reasoning behind this seems to be they rely on you to do a lot of outside studying. From the study-abroad point of view, I see it as more time to travel around.
Another difference I have come across is they use Canvas — which UNCW is getting ready to switch over to from Blackboard starting next fall which means even more practice time for me — and they use a feature called "Listen Again," where each lecture is recorded for students to go back and listen to for revisions or if they missed that class.
Listen Again is highly regarded at Stirling and it is something UNCW should definitely start to implement in the coming semesters.
Something else that is different is, while only one version of each class (module) is offered each semester, there might be more than one professor teaching throughout. So, one week Professor X might teach and the next Professor Y will teach. Again, this is strange, but interesting nonetheless.
The University of Stirling also has only two teaching buildings, Cottrell and Pathfoot, so they are pretty big and confusing for first-timers like me who are accustomed to multiple and less tricky-looking teaching buildings like Morton, Leutze, Cameron and all the other teaching buildings on UNCW's campus. These buildings are also at different ends of campus but a bridge does connect them as Stirling has rolling hills — ones that this sea level student is still getting used to.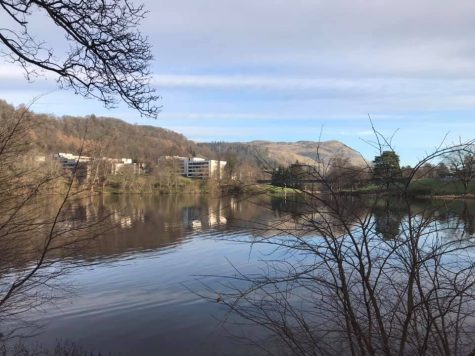 Probably one of the strangest concepts for me to try and wrap my head around is the grading scale. Their marking scale ranges include 70-100 (A+ to A), 60-69 (A- to B), 50-59 (C+ to B), 40-49 (C- to C), 30-39 (fail), and 0-29 (fail). So, as long as you get a mark of a 40 then you are considered passing.
I know despite having been shown the equivalency chart, once I receive my first mark back, I am still going to be so confused. 
There are several other differences I have noticed and several I am probably still not aware of, which means I could keeping writing about all of them — maybe even an entire book — but I will spare you.
Thus far I am having a great time here in Scotland. It is definitely a different experience and I am so excited to learn and explore even more of this beautiful country and, of course, share it all with you. So while I might miss the beautiful beaches of Wilmington, I bid you ado from the rolling hills and Scottish sheep land.