No, you're wrong Victoria's Secret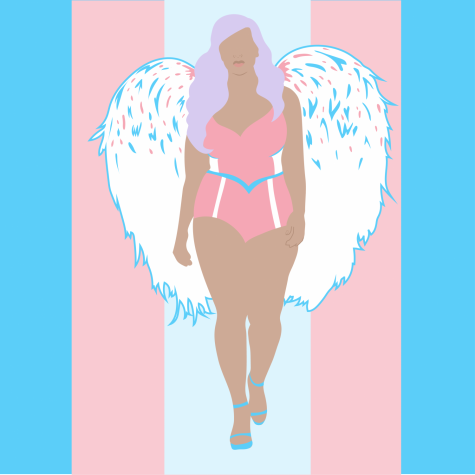 I should start off by saying I have never been a fan of Victoria's Secret and I have probably only been inside their store a small handful of times because of friends.
With that being said, I am not surprised when they receive any negative press.
Just a few weeks ago Ed Razek, Victoria's Secret's chief marketing officer, made some pretty ridiculous comments regarding plus-size and transgender models.
"If you're asking if we've considered putting a transgender model in the show or looked at putting a plus-size model in the show, we have. We invented the plus-size model show in what was our sister division, Lane Bryant. Lane Bryant still sells plus-size lingerie, but it sells a specific range, just like every specialty retailer in the world sells a range of clothing. As do we. We market to who we sell to, and we don't market to the whole world," said Razek.
"Shouldn't you have transsexuals in the show? No. No, I don't think we should. Well, why not? Because the show is a fantasy. It's a 42-minute entertainment special. That's what it is. It is the only one of its kind in the world, and any other fashion brand in the world would take it in a minute, including the competitors that are carping at us," he continued.
I find Razek's comments to very problematic for several reasons.
Firstly, the notion that Victoria Secret doesn't sell to plus-size and transgender people is absurd and I'm not sure where he got this idea from. How does he know this? What is stopping plus-size and transgender people from shopping at Victoria Secret — at least before this comment was made. They simply can't know whether or not they are purchasing items at their — ridiculous — store.
Secondly, the idea and excuse for not including plus-size transgender people because of the showing being a "fantasy" is an even more ignorant and ridiculous comment.
Not everyone's fantasy is looking like a "typical" Victoria Secret Fashion Show model. The notion of this also adds to the problematic idea that the fantasy and ideal women look like a skinny Victoria's Secret model. Which again is not the case. I can only find that this comment will add to the many body issues that young girls and women face all the time.
So someone needs to be fired — hint it's Rakez.
Singer Halsey recently called out the company and their annual and highly anticipated — not among myself though — fashion show. Following her pre-recorded performance at this year's show, her comments were published.
"I have adored the Victoria's Secret Fashion Show since I was young. Performing this year alongside other amazing artists, and hardworking models / friends was supposed to be the best night of my year," said Halsey. "However, after I filmed the performance, some comments were made regarding the show that I simply cannot ignore. As a member of the LGBTQ+ community, I have no tolerance for a lack of inclusivity. Especially not one motivated by stereotype."
We should all be giving a round of applause to Halsey for standing up for what she believes and knows is right. I'm sure had Razek's comments come out before than Halsey wouldn't have performed at the show. I'm disappointed that others involved in the Victoria's Secret Fashion show — models, performers, executives — have not spoken out as well.
I would also be really impressed if more of the models from the show spoke out and made a change happen because plus-size and transgender models deserve the same chance to walk down the Victoria's Secret Fashion show runway as their "regular" models. Ladies where you at?
We all have a voice and need to be vocal and stand up for what we believe in when something awful and disrespectful is said by people in power.
It's about time that Victoria's Secret and Rakez caught up with the times and understood what people want and need to see in their shows. If not, then they face the possibility of losing out on sales and making a difference.