70 years of The Seahawk: Student media impacts on UNCW professors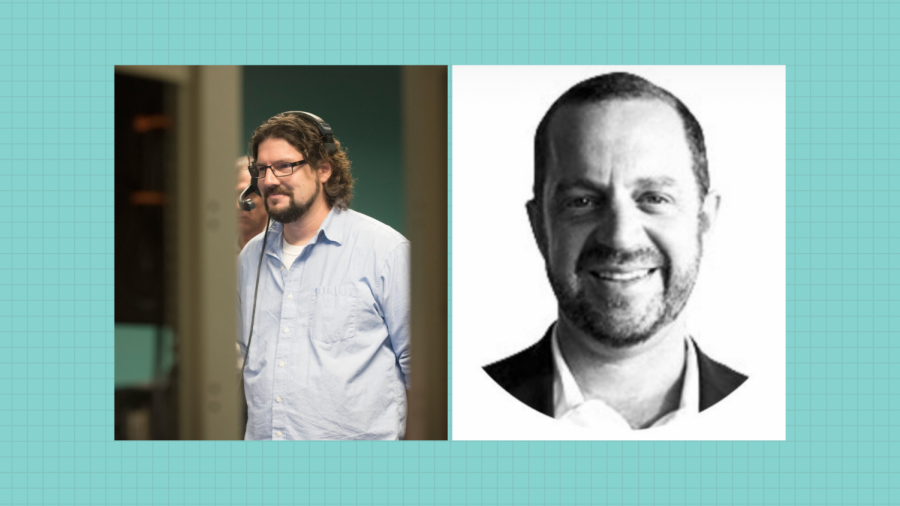 Amanda Hagy, Staff Writer
November 25, 2018
For 70 years, The Seahawk has served as a communication line for reporting current events by the students for the students. The Seahawk, UNCW alumni and other student media organizations have helped evolve what is now known as UNCWs current media platforms.
While student media has evolved in the last 70 years, The Seahawk has served as a constant and well-recognized staple.
Many current professors at UNCW were once in the same seats as the now wide-eyed prospective journalist that sit before them in lectures. The UNCW Journalism and Communications departments have expertise from working in Raleigh for close to a decade in the broadcast and production industry to reporting for the "Oakland Tribune," "The Washington Post," "Daily Beast" and "Newsweek."
Both David Pernell and Rory Laverty were once undergraduate and graduate students and now both currently teach at UNCW as full-time professors.
In-depth discussions with both Pernell and Laverty helped in grasping a deeper understanding of how they got to their current place in their careers.
Pernell grew up in Kure Beach, North Carolina. Through working in his family's business, he chose to leave the Wilmington area for a period of time. He ventured to North Carolina State University for his first year of undergrad. Pernell chose to take a year off and ended up transferring back to Wilmington and began attending UNCW.
Through sharing his experience Dr. Pernell spoke to the point that he believes following an unguided path can lead to many unforeseen opportunities.
"Every experience I have had led me to the position I have here at UNCW today," Pernell said.
Pernell spent most of his adolescent and young adult life in Wilmington. After obtaining a broadcasting job in Raleigh for Spectrum News 14 North Carolina, Pernell spent an extended period of time away from Wilmington but ultimately returned because it was, "just home," he said.
Over the course of conversing with Pernell, he made repeated comments in connection to the idea that the journalism field can be a gatekeeper to other varying opportunities.
"What's great about journalism is that it can open many doors," Pernell said. "I know a lot of journalists who began in broadcast and ended up in public relations."
Pernell continued on to speak to the point that many fresh journalists come into the field unprepared for the expectations of the job.
"I have seen a lot of young writers and reporters come out and not understand the demands of jobs in media," Pernell said. "If they had just come in with the right frame of mind and expectations I think they could have overcome the challenges of the business and done really well within their niche."
Before being offered a job at UNCW, Pernell applied for three different jobs in Wilmington after leaving Raleigh. He once considered being a professor at UNCW as a "pipe dream." He attributed keeping good connections with his previous communication professors and his ultimate offering of a full-time position at UNCW.
During undergrad, Pernell was a part of various student media organizations. He additionally, outside of the university, worked with the regional broadcast news station WECT TV6 in undergrad.
When asked his thoughts on The Seahawk reaching a monumental 70 years, Pernell was overcome with pride for how far student media at UNCW has come.
"It's fantastic that the Seahawk has been around almost as long as the school," Pernell said. "Seeing it evolving, staying current, and changing with the times because they have had to, in order to stay relevant to see that we now have an addition to the Seahawk; Atlantis and Teal TV, seeing us trying to get back into radio through evolving potentially into podcast series is fantastic and highlights the University as thriving.
Another well-known journalism professor Rory Laverty initially came to UNCW as a graduate student. During Laverty's career, he has published articles for the "Daily Beast," "The Washington Post" and "Newsweek." Upon speaking to Laverty, he helped give insight on what journalism has meant to him throughout his career in print.
"I was a reporter in Oakland for the 'Oakland Tribune,'" Laverty said. "Even in those days, I felt a little stuck because I felt a lot of contraction even in the newspaper industry and didn't see a lot of opportunities to move forward."
Laverty continued to explain how he transitioned into applying and becoming a graduate student at UNCW.
"I started investigating creative graduate degree non-fiction programs and noticed UNCW was at the second highest on the list of top programs," said Laverty.
When Laverty was asked how he initially got involved within journalism he said it started from a very young age.
"I began with it by reading the sports pages of the 'Los Angeles Times' and noticed in family discussions I was losing," Laverty said. "To improve my stakes in family debates I started reading the paper more and the combination of that and being a naturally huge reader made me interested in journalism."
By wearing many "hats" within his career, Laverty explained the value of being open to a range of potential professional experiences.
"For me when I first went to graduate school I didn't know if I was taking a break or if I was breaking off completely from journalism," Laverty said. "I really focused on writing creative non-fiction and long formed pieces and what I have learned along the way is that I am really good at journalism. Especially crime, investigative reporting, and not being scared to cover these topics."
While working full time as a professor at UNCW, Laverty has on many occasions served as an informal mentor for various students. Specifically, Laverty has worked on a few pieces with UNCW alumni James LaPorta and has continued to maintain a strong professional connection.
"James LaPorta came to me asking for help with a huge story and asked me to cover it as a co-writer," Laverty said. "Along the way, I rediscovered the adrenaline rush and deep satisfaction I feel for real journalism and pissing people off by making every fact right and being threatened for revealing the truth they didn't want to be revealed."
Laverty continued to explain both LaPorta and his personal career choices and how it has shaped both their journalism experiences.
"As James moved on with a staff position with 'Newsweek,' I found opportunities with 'The Washington Post,' 'Newsweek' and 'The Daily Beast,' and by doing journalism again it makes me better at teaching journalism," Laverty said.
Retelling professional experiences within his journalism career have helped to add innovative teaching substance for Laverty's lectures.
"I have noticed the students are on the edge of their seat when I mention instances such as being on Camp Lejeune and covering a court-martial, it gives them more context, information, and inspiration to potentially go into the field themselves."
Laverty, when asked his thoughts about students being involved with student media while in college, said he believed that gaining any experience can only result in a more experienced journalist.
"When students ask me questions when deciding between doing a blog or being on the universities paper such as The Seahawk I say 'Yes,'" Laverty said. "You should do both, and not pass up opportunities, you do not question opportunities because it's so competitive, and you need that different expertise for different points of your career."
While the idea of what defines current "journalism" is an ever-changing meaning the basic premise of making the public known of recent events has stayed true since the beginning of reporting and at UNCW the start of The Seahawk 70 years ago.
Professors such as Pernell and Laverty help to embody real-life experience and expertise within the field, inspire the next generation of aspiring journalists, and solidify factors connected to why the field continues to stay so competitive. The Seahawk 70 years later still continues to produce relevant, creative, and innovative content that connects not only to the student body but has the potential to act as a catalyst for the next future professional reporter.