Letter from the Editor: 'The Seahawk' at 70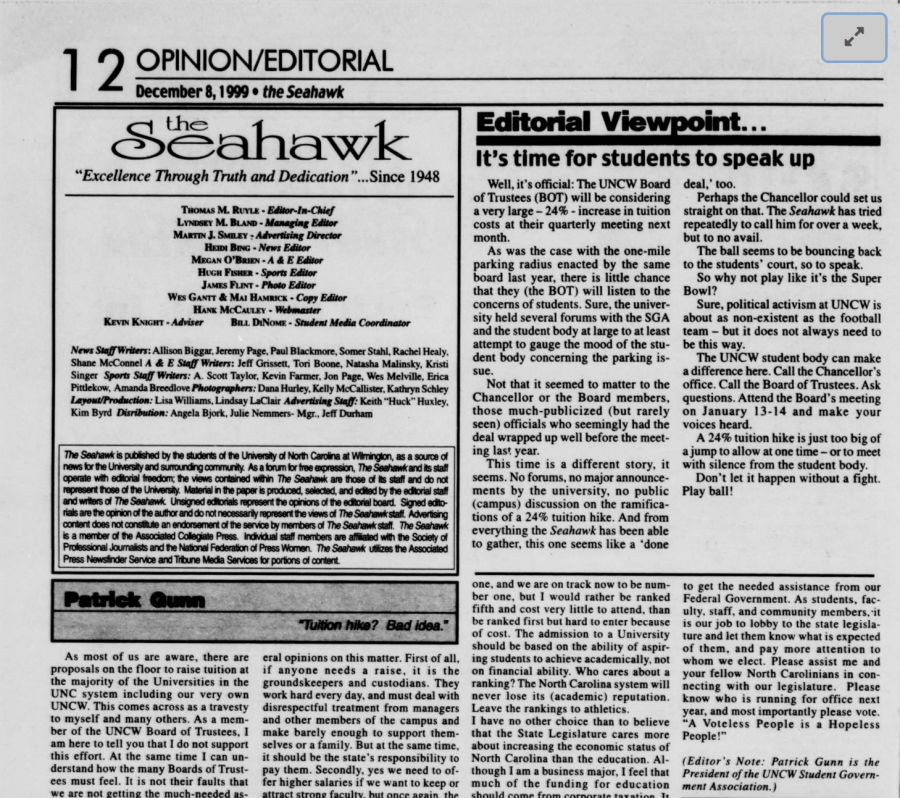 Noah Thomas, Editor in Chief
November 25, 2018
Dear readers,
Seventy years ago, on Sept. 27, 1948, The Seahawk published its first issue — a four-page wall of text covering topics that ranged from student government proceedings, news regarding the drama club's upcoming production, to local high school football.
Seven decades later, The Seahawk continues to publish coverage on those same topics on a regular basis, but in a different manner. Instead of publishing a print edition once per week, we publish content on our website each day and put out a physical copy once per month.
I'm sure if you had asked The Seahawk's first group of staffers what the paper would look like in 2018, few would have been able to give an accurate answer, not knowing how changes in technology would affect the trade in the coming years. The same is probably true of the staff that manned the paper around the dawn of the millennium.
But, being journalists, we adapt to the world around us in order to tell the best, most accurate story possible. In our case, technology and repeated attacks on America's free press have forced print journalism to the background in many ways.
In spite of these things, I am proud to say I serve as The Seahawk's Editor in Chief as we continue to produce professional-caliber coverage in an amateur setting. I have done nothing in my life more rewarding than joining up with The Seahawk my freshman year.
Now, as you prepare to delve into our publication's 70th-anniversary issue, I would like to say thanks. My sincerest thanks go out to The Seahawk editors and staff of past, present, and future, who have worked endlessly to ensure the survival of our school's newspaper and turn it into an award-winning organization that represents the best of what UNC Wilmington has to offer.
I would also like to say thanks to all those who have picked up a copy of The Seahawk in the last 70 years. Each and every one of you has helped contribute to free speech on our campus, for which being a platform has always been our mission.
Thanks for reading,
Noah J. Thomas, Editor in Chief