Freedom of Expression Week speaker talks politics at UNCW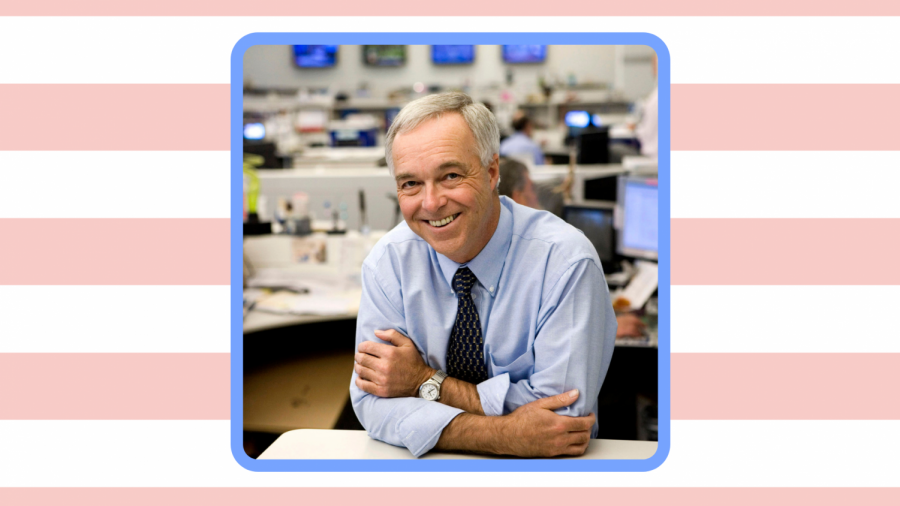 Olivia Miller, Contributing Writer
November 19, 2018
If America consisted of a majority of independents who questioned the candidates they vote for, rather than Democrats or Republicans who just vote for their party, the country would change overnight, said the former editor-in-chief of "USA Today" Wednesday evening in Lumina Theater as a part of UNCW's Freedom of Expression week.
"I'm old enough to remember a time when Americans of different political beliefs actually liked and respected each other, spoke with each other, and cared about the country as a whole and not just their side," said Ken Paulson.
Paulson is the former president of the Newseum but remains as president of the Newseum Institute's First Amendment Center. He is also the former editor-in-chief of "USA Today" and continues there as a columnist. Today, he is the dean of the College of Media and Entertainment at Middle Tennessee State University.
Americans who believe that newspaper reporters have high honesty and ethics is at a low of 25% followed by television reporters at 23%.
"Television and too much of the media search for the extremes, push us apart rather than bring us together. They're not looking for rational people who will talk about reasonable views on both sides, that's not how you drive ratings," said Paulson, "That is in part what has happened to America."
The younger generation is being called to action to make change in America.
"I'm here because I'm worried about America," said Paulson. "I've never seen anything like what we're living through now. I've never seen the nation so divided. I've never seen us make so little progress. We don't feel like a nation anymore. It doesn't feel like the United States in any way. And there's only one place to fix that, it's in this room and rooms like this all-around America."
Inviting various speakers to campus that not everyone agrees with is the best way for college students to get the media they deserve, according to Paulson.
"Remind the administration to get diverse voices, even if they get booed off stage. Be exposed to both sides," he said in an interview following his presentation.
Paulson's call to action for younger generations to make a change left an impact on a communication studies major. "My favorite part of the lecture was when Paulson mentioned how our generation was going to be the future of our nation," said Anna Kathryn Herring, a sophomore at UNCW. "We do have the power to change this world and the world of the media."
A public health student realized she was getting her news from social media, but following Paulson's advice on getting the news from several different sources to understand other opinions, she was given a new view on finding reliable news sources.
"You have to read multiple sources but there are less biased news sources, so I'm going to try and start looking for those," said Brinn McNutt, a sophomore at UNCW. "I think the best approach for us to change America is to start listening to people, regardless of their political affiliation."