Fashion retailers take note from PrettyLittleThing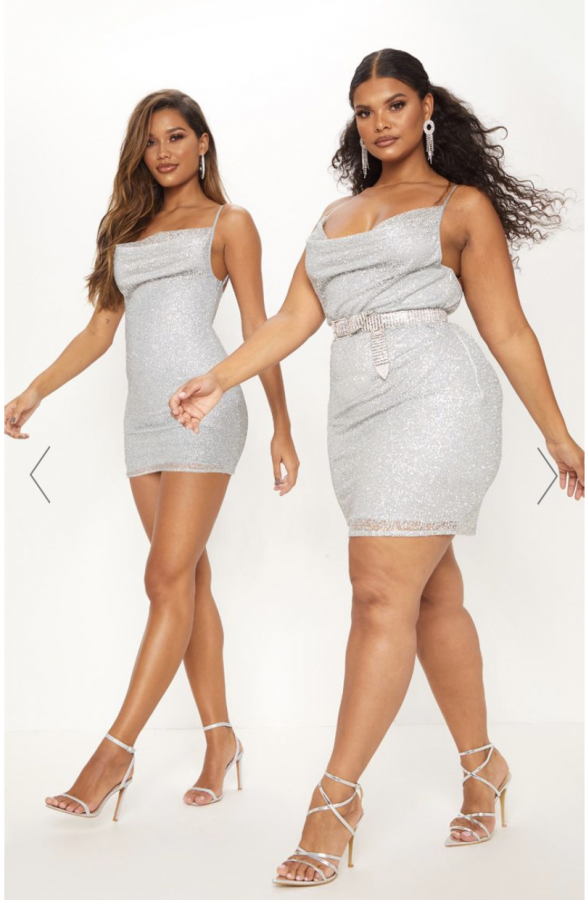 An online British fashion retailer, PrettyLittleThing, has been buzzing with praise on Twitter because of a recent model move. In collaboration with Haley Baldwin, their website now features two different sized models in the same outfit side by side.
This is a great addition and I applaud PrettyLittleThing for making a move I had never even thought to consider. The move now allows people browsing their clothes to get a more accurate idea of how the piece of clothing might fit.
We have definitely all been in a similar situation where we see a model wearing something online and then once we order it, we see that it doesn't fit in any similar manner — most likely due to our size difference.
In more recent years we have seen a shift in both online and in-store fashion retailers start to feature both plus sized and non-plus sized models in their stores and mannequins. Even I have noticed more plus-sized models and mannequins in fashion magazines and stores I shop at.
Retailers like Missguided — also a British retailer — have taken similar steps with expanding the variety of their models and mannequins when they started featuring more realistic mannequins with stretch marks, freckles and even vitiligo. 
Although, I don't recall having ever seen both models featured side by side. PrettyLittleThing's change also takes the shift and focus away from one white non-plus sized model or one white plus-sized model to now both with women of color as well. Cheers for diversity.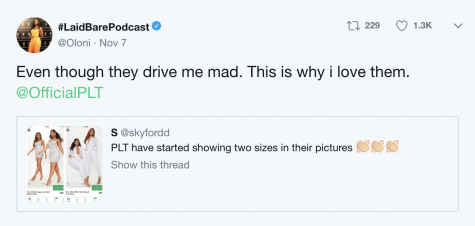 Not only does this help alleviate body issues that many females face in our day and age, but it helps to normalize the idea that your size doesn't matter and you are beautiful no matter what.
One user on Twitter, @OliviaScott_Xxx, mentioned her joy in this move.
"@OfficialPLT are slaying🙌🏻🙌this is what every clothing website need, nothing more annoying than seeing something on only a plus size model or only on another model whose petite."
Another user, @LauraJHyatt, added to the enthusiasm. 
"I'm personally not a fan of their clothes, but this is such a good thing! More companies need to take note 👏🙌"
There is a great conversation now taking place on Twitter about PrettyLittleThing's move and it is quite wonderful to scroll through all the positivity — see Twitter isn't all bad things.

People are noting how important this move is and what it means for female retail fashion consumers all around the world.
While I have never heard of PrettyLittleThing they are taking a great step in the right direction which I hope other and bigger retailers chose to follow. It seems like British retailers are making these bold and much-needed moves more rapidly than American retailers. So America let's step it up. 
Other retailers — not just ones that are solely online — should take a hint from PrettyLittleThing and start featuring different sized models next to each other in the same outfit. This can only improve the online shopping experience where shoppers don't have the option the try on the clothing.