Google employees stage walkout over sexual harassment
Tyler Newman, News Editor
November 1, 2018
On Nov. 1, thousands of employees at Google offices around the world staged a walkout in response to the cover-up of an executive's misconduct claims.
Offices in Chicago, Singapore, Berlin, London, New York and other cities had many employees walk away from their work to protest in the streets.
The misconduct claims were aimed at Andy Rubin, a former Google executive who left the company in 2014.
Rubin was revealed to have been the subject of a sexual harassment claim in a report from the New York Times released last week.
Rubin, known as the 'Father of Android,' is notable for his founding of Android, Inc. and its growth into a globally recognized operating system that has two billion monthly users, according to a 2017 announcement from Google.
The Times reported that Rubin coerced a female employee – whom he was having an extramarital affair with – into performing oral sex on him in a hotel room in 2013.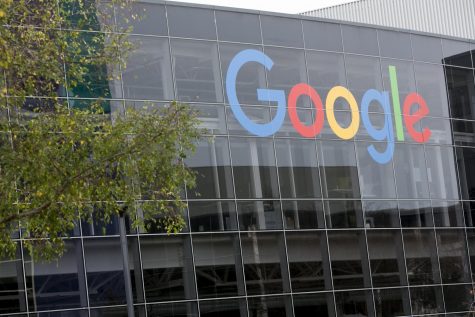 Larry Page, chief executive of Google at the time of Rubin's departure, did not publicly address the claim, but the report suggests that Page personally requested that Rubin resign after the claim was made against him.
Rubin was the senior vice president of mobile and digital content at Google, a position he assumed upon Android's acquisition by Google in 2005. He oversaw the development of Android – the world's best-selling smartphone and tablet operating system – until his resignation.
Upon his resignation, Rubin received $90 million in an exit package from Google, distributed via $2 million payments every month for the past four years. The final payment is expected sometime this month, according to the Times' report.
Rubin is the third employee over the past decade to have been accused of sexual misconduct, while Google – and its parent company Alphabet – have remained silent. The other two received either a generous exit package or a new position within the company.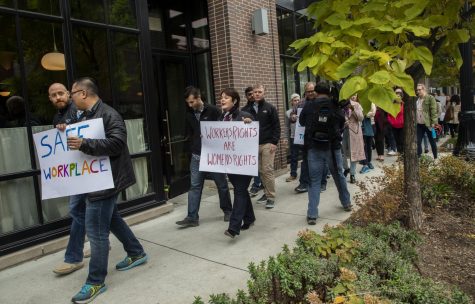 In Chicago, at Google's Midwest headquarters in Fulton Market, more than 200 workers filed out of the building at around 11 a.m.
The Chicago Tribune reported that employees were holding signs that read "I will not sit idly by," "Not OK Google" and "Time's up, tech."
Employees have sought that Google put an end to its private arbitration of sexual assault and harassment cases.
Google chief executive, Sundar Pichai, said that he was aware of the coming walkouts and that employees "have the support they need if they wish to participate."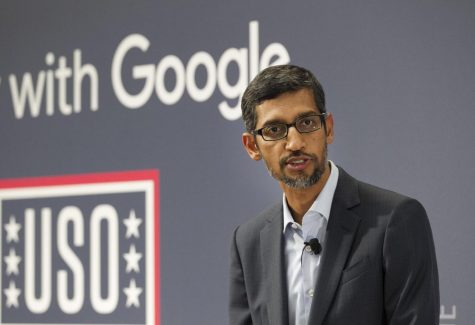 "Employees have raised constructive ideas for how we can improve our policies and our processes," he added. He went on to mention that feedback will be used to create action.
Google also said that it had fired 48 people in the last two years as a result of sexual harassment accusations. None of the 48 received an exit package.
This comes as workplace tensions in Silicon Valley continue to rise, with many employees pushing back or resisting against decisions made by executives.
News Editor Tyler Newman can be found on Twitter @tnewman39.