NC family suffering from hurricane starts GoFundMe
Over the past two months, Wilmington and the surrounding towns have seen a tremendous amount of damage in the wake of Hurricane Florence. Although UNCW has made a huge effort to clean and preserve campus buildings, many family-owned homes and properties are still suffering.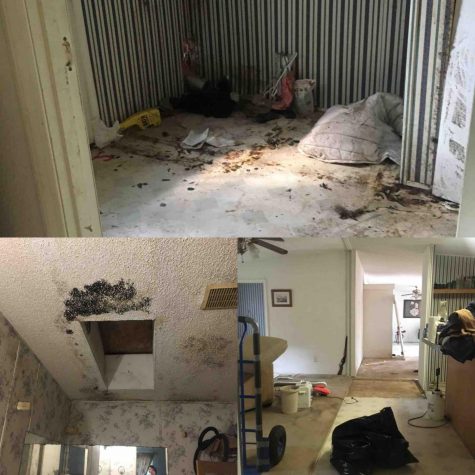 One family that has felt major loss due to the hurricane was Ronnie Young and Shelley Harker. After living in Kelly, North Carolina, for more than a decade, their home was completely destroyed during the storm.
Their home was located downstream of a dam that failed during the storm. This failure allowed for copious amounts of flooding and severe damage to occur in their home. According to the Bladen Journal, the dam had been built in 1945 after the Cape Fear River had flooded the surrounding area.
A friend of the family and a UNCW student, Ashley Merklinger, created a GoFundMe to help rebuild the Youngs' home. The project began as a month-long effort, but because of the massive damage to the family's home and inability to salvage anything except the foundation, they have expanded the fundraiser.
"The costs associated with the aftermath of Florence have been horrendous," Harker said. "We have a settlement from FEMA, but that is in a separate account that we can't touch and is only for rebuilding purposes. Right now, we have three light bills, an extra phone bill, costs associated with finding a new car, costs for pet care, and so on. Every bit of money raised so far has gone toward these extra costs."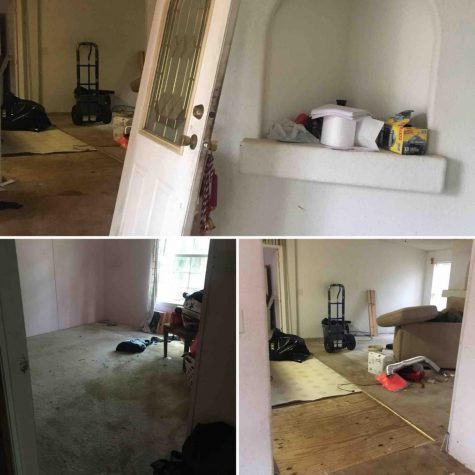 The original goal for the family's fundraiser was $1,000, but they have now raised it to $5,000 because of continued damage to their personal belongings. In addition to accepting donations through GoFundMe, they were also selling t-shirts through Bonfire.
In her original press release to The Seahawk, Merklinger said, "Their extreme loss is why this fundraiser was created. They need the help of their community and those in their surrounding communities to rebuild their lives. Every donation goes towards things they need, things that we often take for granted until it's been taken from us, such as warm meals, clothes, and a roof overhead."
According to Merklinger, they are living with Young's mother while their property is being assessed. Although the family has ripped out the flooring and carpet that was ruined, their house needs further repairs. Other things that were ruined include the insulation and ductwork in the house.
The donations will not only go toward their home, but also to replacing the clothing, food and personal items that were completely destroyed in the hurricane. They are also unable to receive any donations in the form of furniture due to their small living space.
To donate to the family, please visit https://www.gofundme.com/disaster-relief-for-young-family.
As Merklinger said, "Let this campaign be a beacon of hope to show how the love of a community can change lives. It only takes a moment to show kindness to someone, but that act of kindness could stay with that person for a lifetime."