National Novel Writing Month kicks off at UNCW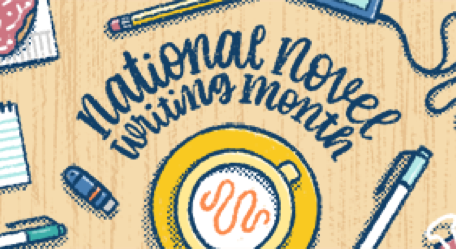 Darius Melton, Contributing Writer
October 31, 2018
Since 1999, November has been celebrated as National Novel Writing Month, or NaNoWriMo, by writers around the world. The goal of this event is for each participant to write a 50,000-word novel throughout the month of November, with anyone who is able to insert at least 50,000 words into the NaNoWriMo website's validation text box by Nov. 30 being considered a "winner."
Participation in NaNoWriMo is not required by the school, but it can be helpful for creating the commitment necessary for a career in writing, something on the minds of most creative writing or English majors. One professor who sees potential in taking advantage of this month is Patricia Bjorklund of UNC Wilmington's English department.
"If you don't have a writing routine and you want to start to respect that," Bjorklund said, "this month gives you a way to begin your journey."
Though this word count can be seen as short for a novel, writing an average of 1,666 words per day for 30 days straight could prove to be a struggle, even for those who are not full-time students. At UNC Wilmington, many students also have jobs and other responsibilities eating up at their time. One student who finds herself in such a situation is a graduate teaching assistant in UNCW's Creative Writing department, K.N. Flora.
"As a graduate student, especially one with two jobs on the side," Flora said, "writing a novel in a month does sound daunting. That being said, I believe that if you want to be an author, a screenwriter, or a playwright, then you have to treat writing like a job, and that begins with sitting at the desk and putting in the work. You don't even have to do the editing, so if you sit down and just write, it could end up being more cathartic than daunting."
Meagan Sewell, a Film Studies major who has participated in NaNoWriMo annually since 2015, also offered up some advice on committing to the month-long grind based on her experience.
"Kind of have a set time; like if you have free time, use that time to write," Sewell said. "I'd come home, eat dinner, then type, type, type, and then I get to watch TV. And then maybe I'd get some sleep. That's what I did my first year."
National Novel Writing Month begins Thursday, Nov. 1, and after making an account on NaNoWriMo.org and announcing your 2018 novel, you become eligible for prizes – or "sponsor offers" – straight from the get-go, including free trials and discounts for programs such as "Scribner," "Dabble," "CreativeLive" and "IngramSpark," with even more offers opening up if you successfully meet the 50,000-word goal by the end of the month.
From personal experience, I know that you could write a book at any time in the year and, with enough commitment, you can complete your masterpiece all on your own. However, if you are like me and have started novel after novel and only manage to get a few chapters in before dropping each one forever, NaNoWriMo could be exactly the push you need in order to find the commitment that you are going to need if writing is the career path you aspire to work in.
My personal pro-tips: Find a writer-friend that will help keep tabs on you and your progress, don't get too much in your own head about your story's imperfections and be proud of whatever you create during this month, even if it isn't complete. NaNoWriMo isn't a competition — it is a way for you to learn consistency in writing and find out where you are in your writing walk.
"This could be a way to start challenging yourself to grow," Bjorklund said. "Say you've been writing for five straight minutes a day, you could start doubling it to ten. If you don't want to take on the burden of having to write that much, you could still start a journal."