Waccamaw Siouan Tribe holds 48th annual Pow Wow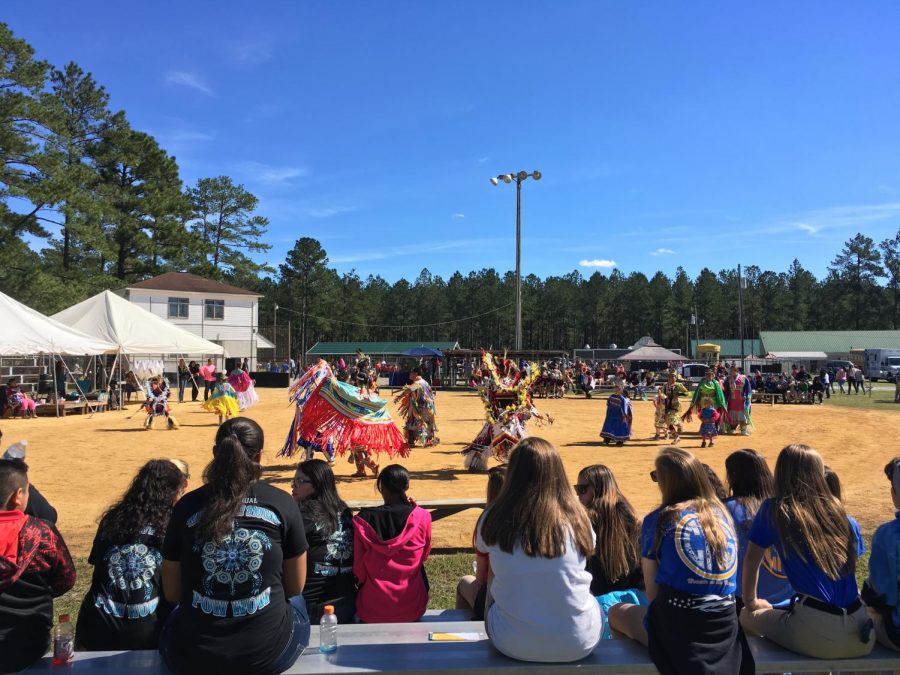 Tyler Newman, Assistant News Editor
October 20, 2018
The Waccamaw Siouan Tribe, residing primarily in southeastern North Carolina, kicked off their 48thannual Pow Wow on Friday, with their goal of "celebrating culture and tradition" in focus.
One of the eight recognized Native American tribes in the state, the Waccamaw Siouan Tribe has an ancestral home at Lake Waccamaw, in Columbus County.
Today, they make their home in three communities around Columbus and Bladen counties, including Buckhead, Council and St. James. The area is about 30 miles west of Wilmington's city limits.
In the Buckhead community of Bolton, in Columbus County, the Pow Wow began at the Waccamaw Siouan Tribal Ground at 9:00 a.m. on Friday, as local craft vendors began setting up around the grounds.
Inter-tribal and exhibition dancing took up much of the day, including the 'school day,' which was a designated time from 9:00 a.m. to 2:00 p.m. where local schools had students participate in events around the Pow Wow grounds.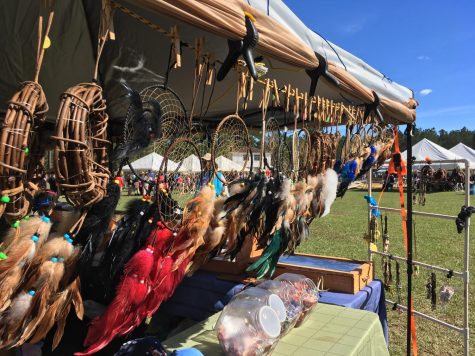 Handcrafted items adorned the tables of numerous vendors of local Waccamaw-Siouan residents and tribal members. Earrings, necklaces, bracelets, dreamcatchers, hats, attire and other goods were up for sale throughout the day.
Before the end of the 'school day' on Friday, Nadine Patrick took to the center of the grounds to sing a dance-infused rendition of her song "We're Still Here," which celebrated the ongoing culture of the eight recognized Native American tribes in North Carolina.
The other seven tribes include the Eastern Band of Cherokee, Coharie, Lumbee, Haliwa-Saponi, Sappony, Meherrin and the Occaneechi Band of Saponi Nation.
"Thank you for coming out, I hope this has made you excited to return to the pow wow next year," Patrick said as the 'school day' was winding to a close.
The speakers at the end of the dances gave thanks to Chief Michael Jacobs of the Waccamaw Siouan Tribe for helping put the event together for the 48th consecutive year.
The Pow Wow is scheduled to run through Saturday, during which a parade is scheduled to take place, as well as the crowning of princesses and grand entry prizes being given away to some guests in attendance.
The Pow Wow can be found until Saturday night at the Waccamaw Siouan Tribal Grounds, at 7239 Old Lake Road in Bolton, North Carolina.
For more information on the powwow and upcoming events involving the Waccamaw Siouan Tribe, visit this link.
Tyler Newman can be found on Twitter @tnewman39.