We Wilm Rebuild: UNCW student-led project gains traction, makes difference for Florence victims
Hurricane Florence made landfall in the Cape Fear area last Friday, Sept. 14. Heavy winds and rain from the storm devastated Wilmington and surrounding areas.
Many homes and businesses were flooded or blown apart. Forcing some to evacuate while others went days without power, water or food.
However, when Florence was just a nightmare on the brink of turning into reality, a group of UNCW students was ready and willing to help their home away from home. Worried about those who would lose everything they own to this storm, these students sprang into action and started a project that has become bigger than anything they could have imagined: We Wilm Rebuild.
Getting started
"I was thinking, I'm so happy that I was able to get out of there [Wilmington], but I started thinking about the people that were stuck there and that didn't have the resources to leave," said Jasmine Vanscoy, a senior at UNCW and one of the students who spearheaded the project. "I heard about cases where immigrants that were not here legally and didn't want to leave for fear of ICE. And that really lit a fire in me, like these people need resources they're about to lose absolutely everything."
Wesley Porter, a junior at UNCW and co-founder of We Wilm Rebuild, had his own reasons for jumping head first into this project.
"I saw a lot of stress in a lot of people, no one really knew what was going to happen to our home. Everyone was really upset, and it was really unorganized," he said. "I saw a gap that needed to be filled. So, I decided to reach out to a few people and we teamed up together to provide some sort of structure and organization that people could get behind."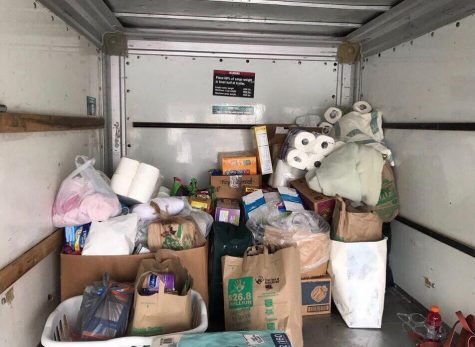 After connecting through social media, Vanscoy, Porter, and Valentina Pantani started planning donations drives using their cell phones and laptops in the comfort of a local Panera Bread. What began as a series of Instagram posts in hopes that other students would bring donations back with them quickly turned into a community effort to aid the people of Wilmington.
With such fast-growing support for their project, the small team had to find a way to streamline their efforts. It wasn't long before the organization hit the ground running, quickly setting up drives and collecting donations from several cities across the state.
"It started to take on a life of its own," Vanscoy said. "Our organizational efforts fall in line with what the community needs or what the community is doing.  We kind of just write down addresses we get, make sure they're in public locations and record them on a spreadsheet. We make sure different representatives in each city oversee the donations and what people that are donating. We have a few of those in each city."
Porter expressed his surprise that their efforts caught on so quickly in terms of support. A little more than a week after the first post was made, We Wilm Rebuild's Instagram page has 10,000 followers.
"It initially it shocked me that so many people were giving us so much support. But the more I thought about, I realized that it really did reflect Wilmington. Were a tight-knit community and we really support each other. The fact that We Wilm Rebuild gained support so quickly really reflects that."
Organizing and rebuilding
After growing so much in such a short span of time, Technology for the Future, a non-profit focused on empowering youth-led efforts through technology, reached out to aid them. Together, they hope to lend their help to the most impacted parts of Wilmington.
"We want to focus on the entirety of Wilmington and pick back up the pieces of every part of our city. It's easy for students to focus just on campus and the areas that we love but we really want to focus on not only those areas but areas that go unnoticed because they are still a part of Wilmington and they play a vital role in our community. They are what make Wilmington, Wilmington," Vanscoy said.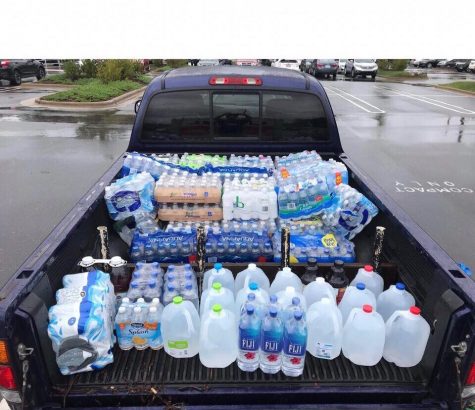 As of Friday, We Wilm Rebuild is accomplishing its goals. From baby formula to furniture, donations have been rolling into many of their drives.
"Our donation drives have been successful," said Porter. "Currently we have donation drives available in 18 cities and in those cities, we may have one to five donation drives available. Honestly were collecting a lot, our community is really the backbone of that. People believe in us and we believe in them and were empowering them to give back to their community, to our community."
Like many projects that stem from UNCW students, this was truly one of passion. Vanscoy gave her personal reasons for organizing We Wilm Rebuild:
"Personally, I lived in a low-income community when I was younger, and I know that those houses cannot withstand a puff from the big bad wolf let alone a hurricane," she said. "So that's my target, my target is low-income communities. Some people have their whole lives here, helping them is my personal goal.
"These people don't deserve this, they have it hard enough and are put into these communities because of systematic racism already. They already have all the odds stacked against them, this is the last thing that they need. That's who I want to help. I want to help the people who don't have privilege or resources to leave. Some people can't afford diapers already, let alone when a hurricane comes and floods their house. What if they can't afford insurance for their house? What are they going to do?"
We Wilm Rebuild has gotten many questions through social media asking how, when, and where they can get involved. If you're not a UNCW student or are too far away to reach the drive locations, they have a GoFundMe to which anyone can donate, or you can buy some of their merch to support their cause.
100 percent of the proceeds will go into rebuilding Wilmington. You can also check out their website, wewilmrebuild.org or their Facebook and Instagram pages @wewilmrebuild for more information.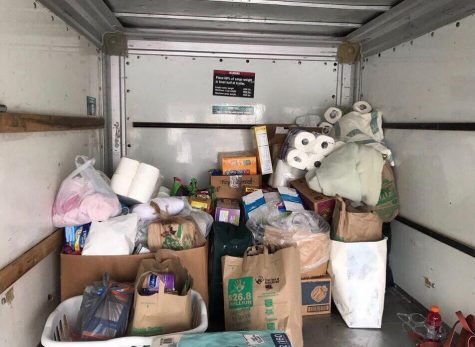 For the students and citizens that do reside in Wilmington, Vanscoy offered a way they can help:
"If you are a Wilmington student, you can come back here and pass things out to people and be there for people who don't look like you and don't have the same values as you. It's a time for all of us to come together regardless of race, ethnicity, religious beliefs — that's what it's all about. Coming together and leaning on the community."
Leave a Comment