News from the World Outside Wilmington
John Hasan Yildiz, Contributing Writer
May 23, 2018
Israeli forces kill 58 Palestinian protesters at the Gaza border
On the border of the Gaza Strip, around 60 km away from the grand opening of the new US embassy in Jerusalem, 58 Palestinian protesters were killed while thousands more were wounded by Israeli forces on May 14. What was meant to be the end of six-day peaceful march for Palestinians, concluded with tear gas and gunfire.
The international community has condemned these attacks, however, the U.S. continues to support Israel's actions. Nikki Haley, US Ambassador to the UN, told an emergency meeting of the Security Council that Israel acted with "restraint." Israeli forces began firing after some Palestinians threw stones and Molotov cocktails across the border.
Michael Oren, an Israeli government minister, defended these actions as necessary security measures; a belief which hinged on the fact that Hamas, a political organization with the goal of a liberated Palestinian state, was among the protesters. Hamas has mounted several attacks against Israel in the past, including suicide bombing, mortars, and rockets.
"There are terrorists behind them, among them, and they are going with the express purpose of not protesting for peace but to kill my countrymen." Said Oren to BBC World News.
On the other hand, in a UN Human Rights Council meeting in Geneva, Manuel Hassassian, the ambassador for Palestine to the UK, said that these attacks on protesters only seek to "undermine the peace process."
"Israel is always trying to come up with justifications for aggression and people, internationally, are buying it. It is not defending itself…these are offensive forces," Hassassian added.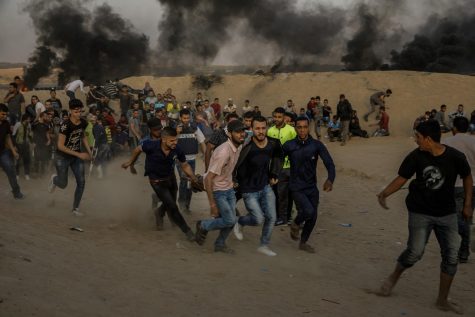 Ebola spreads to Mbandaka in the Democratic Republic of the Congo
On May 16, in the Democratic Republic of the Congo [DRC], an outbreak of the Ebola virus has spread into Mbandaka, a city with a population of over 1.2 million people. While the virus originally surfaced in the rural area of Biroko, the appearance of Ebola in an urban setting has spawned fears of an inability to control it.
So far, there have been 45 cases of the outbreak reported; 14 of said cases have been confirmed, though all confirmed cases have been found within the rural Bikoro zone. Head of the emergency committee of the World Health Organization [WHO], Dr. Robert Steffen, has reported 25 deaths.
The WHO has undertaken a comprehensive vaccination plan throughout the Northwestern Equatorial province. They will be using an experimental vaccine that yielded tremendous results during the 2014 Ebola outbreak in West Africa.
The first phase of this plan is to confirm cases presented, then identify primary and secondary contacts over a scope of 8,000 to 10,000 citizens. Nine neighboring countries, along with border health officials, have also been given the equipment and personnel necessary to counter the virus leaving the DRC.
While the WHO has declared that the health risk in the DRC is 'very high', it has yet to label this as an international emergency. Although, this does not change the particularly high risk of international spread from Mbandaka, as the city is only 226 km away from the Congo river, a hub for regional traffic.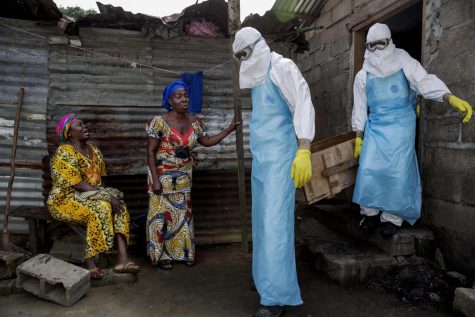 Royal Wedding of Prince Harry and Meghan Markle
Millions of people tuned in May 20th to Windsor castle to see the royal wedding of Prince Harry and Meghan Markle, the new Duke and Duchess of Sussex. With over 100,000 people spread between the pews of St. George Chapel and the 'Long Walk' outside, the 25-minute procession garnered worldwide attention.
This matrimony was especially notable as Markle, a biracial, divorced, American citizen is not the traditional picture of the royal family. Vladimir Duthiers, CBS News correspondent, saw this more progressive image as the British royalty being "brought into the 21st century."
There were several aspects of African-American culture imbued into the ceremony, mainly manifested in the forms of The Kingdom Choir, the cellist and Bishop Michael Curry, the first African American to preside over the Episcopal Church. While the choir delivered a captivating rendition of Stand By Me, Bishop Curry entered into a passionate sermon of the power of love. Among references to Martin Luther King Jr. and the antebellum South he stated, "if humanity can find love, it will be the second time we have discovered fire."
Outside the castle, where eager fans and around 5000 journalists following the Crown had been waiting for hours, the feeling in the air was electric.
"Worth every minute of coldness, and tiredness. Phenomenal. Overwhelming. Absolutely beautiful, I'm just shaking" said an attendee interviewed by Helena Lee from the BBC global news podcast.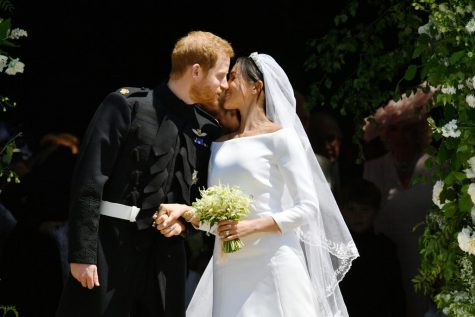 North Korea threatens to cancel summit with President Trump
On May 15, North Korea threatened to back out from the previously planned summit between Kim-Jong Un and President Donald Trump if Washington persists in its goal of complete "denuclearization" of the Korean Peninsula. Though President Trump has gone on record speaking of the economic benefits North Korea would receive, both nations appear to be increasingly uncompromising in their desired outcome.
Kim Kye Gwan, North Korea's First Vice Minister of the Ministry of Foreign Affairs, said "we have never had any expectation of US support in carrying out our economic construction and will not…make such a deal in the future."
This statement from Pyongyang has been partly inspired by the comments of President Trump's national security advisor, John Bolton, who described Libya as being a model for North Korean denuclearization. As Muammar Gaddafi was deposed after relinquishing his nuclear program, Kim Jong Un is worried about a similar experience.
Despite this, several experts believe that the summit is far from over, and will continue as planned. CNN Beijing bureau chief Tim Schwarz suggests that "North Korea would never admit that economic pressure has forced it to consider giving up nukes" due to their "whole self-identity being built on self-reliance."
He added, "North Korea appears to be annoyed that it is being seen as soft ahead of the main event in Singapore in June and this could be seen as reminding people that it is no walkover."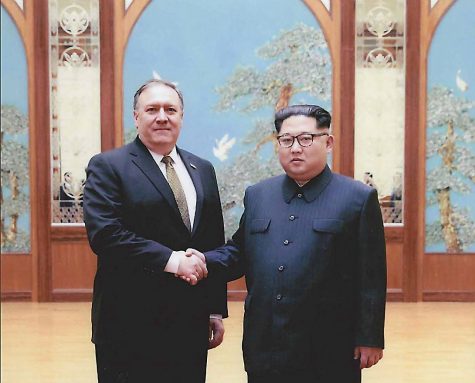 All Chilean Catholic Bishops offer resignation to the Pope
On May 17, all 34 Catholic Bishops in Chile offered their resignations to Pope Francis after a long-running child sex abuse scandal. Following an emergency meeting in Rome to discuss the "grave events" that had surfaced, the bishops collectively signed a document placing their positions in the hands of the pope.
This is the first occurrence of an entire national bishops conference offering resignation collectively in history.
The now publicly known scandal revolved around Bishop Juan Barros, who attempted to use his position in the Catholic Church to stop an investigation of his mentor, priest Fernando Karadima.
Karadima was a priest in Chile found guilty by the Vatican of sexually abusing young boys in the past, but never faced prosecution in Chile because too much time had passed. While Pope Francis has fervently defended Barros' position before the leak, he now apologized to victims for his comments.
Robert Ghal, associate professor of ethics at Pontifical University of the Holy Cross, spoke to Al Jazeera about what decision Pope Francis arrived at. "It's very likely that the pope will accept the resignations very quickly of these bishops who were involved directly with their own responsibility."
Unfortunately for the voices crying for justice, however, Ghal does not believe all of the resignations will be accepted "because [Chileans] have demonstrated their humility and their desire for reform."