Mark Zuckerberg speaks out amid Cambridge Analytica crisis
Tyler Newman, Assistant News Editor
March 22, 2018
Update: It has been reported that Special Counsel Robert S. Mueller is now investigating the Trump campaign's ties to Cambridge Analytica, via a source with direct knowledge of the line of inquiry.
Mark Zuckerberg, chief executive officer and founder of the world's largest social media platform, Facebook, gave his first public address on Wednesday regarding the current Cambridge Analytica crisis.
This followed the revelation that Cambridge Analytica, a private data analysis company, had been collecting data on nearly 50 million Facebook users to utilize in elections.
"We have a responsibility to protect your data, and if we can't then we don't deserve to serve you. I've been working to understand exactly what happened and how to make sure this doesn't happen again," Zuckerberg said in a Facebook post.
"The good news is that the most important actions to prevent this from happening again today we have already taken years ago. But we also made mistakes, there's more to do, and we need to step up and do it."
In 2013, Aleksandr Kogan, a professor at Cambridge University, developed a Facebook app centered around a personality test aiming to predict user personalities, while masquerading as a research tool for psychologists. This test offered users money to answer questions about themselves, which in turn provided data to a company known as Cambridge Analytica.
Cambridge Analytica is a London-based data analytics firm founded on Dec. 31, 2013 by Alexander Nix, who also agreed on a commercial venture with Kogan's company, Global Science Research (GSR) to develop the quiz utilizing Facebook.
The quiz was advertised on platforms such as Amazon's Mechanical Turk, a crowdsourcing internet marketplace where one can request human intelligence for tasks that computers cannot do.
Over 300,000 Facebook users installed the app and shared their data, according to Zuckerberg's post. However, because of how Facebook worked at the time, Kogan had access to tens of millions of profiles through the friends of those 300,000.
In 2015, Facebook became aware of Kogan's data sharing with Cambridge Analytica, and immediately banned the quiz app, asking for certifications proving that the company had deleted the data. It was against Facebook's policy to share user's data with their consent. The company then gave the proper certifications.
However, on the night of March 16, Facebook published a statement on their newsroom blog.
"We are suspending Strategic Communication Laboratories (SCL), including their political data analytics firm, Cambridge Analytica, from Facebook," said Paul Grewal, vice president and deputy general counsel at Facebook.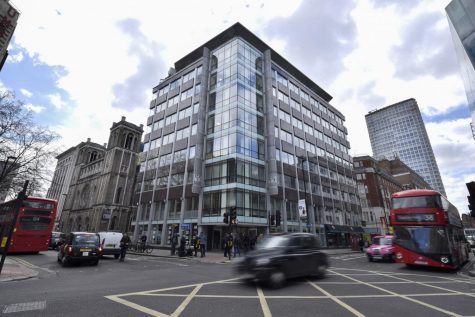 SCL Group, also known as Strategic Communication Laboratories, is the British parent company of Cambridge Analytica.
It wasn't clear as to why the companies were suspended until the next morning. Major investigative stories from both The New York Times and The Guardian were published detailing the company's misusage of Facebook data for campaigns in the U.K. and the U.S., including the Brexit Leave campaign and Donald Trump's 2016 campaign.
It was apparent that the company had not deleted all of the data, as previously thought.
Christopher Wylie, a whistleblower from Cambridge Analytica, provided documents and other data to the New York Times and other outlets for publication.
In June 2016, the Trump campaign brought on Cambridge Analytica at the behest of Brad Parscale, who was the digital director for Trump's 2016 campaign and is now the head of the president's 2020 re-election campaign.
Wylie told the Washington Post that Steve Bannon had overseen early efforts of the company to collect data for use in the 2016 campaign. These efforts included compiling profiles of millions of American voters by using the collected Facebook data.
Bannon approved nearly $1 million to acquire data, including Facebook profiles, in 2014, according to statements given to the Post by Wylie. Bannon was Wylie's boss at this time, as well as Nix's.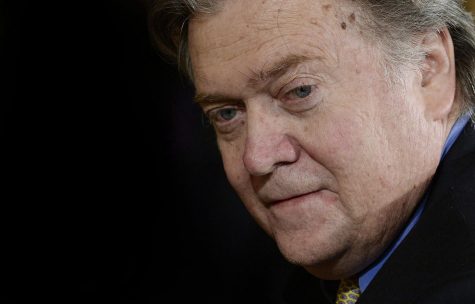 From June 2014 to August 2016, Bannon was Vice President and Secretary of Cambridge Analytica, his tenure ending to become chief executive of Trump's campaign.
"They [Cambridge Analytica leaders] want to fight a culture war in America," Wylie said, according to The New York Times. "Cambridge Analytica was supposed to be the arsenal of weapons to fight that culture war."
Wylie became concerned in May 2017, after Cambridge Analytica had won a contract with the U.S. Department of State and was pitching to the Pentagon. He told The Guardian that they had compiled nearly 230 million profiles of Americans and were attempting to work with the U.S. Department of Defense.
The 230 million figure has been boasted about on Cambridge Analytica's webpage, claiming that the firm has "up to 5,000 data points on over 230 million American voters."
In addition, a report from the news site Defense One, owned by Atlantic Media, states that the contract with the State Department still exists.
Valued at around $496,232, the contract's status was classified as "Market Research and Public Opinion Polling," according to federal contracting market intelligence sources.
The contract was also listed as "Fully Executed," after a period of performance of one year, from Feb. 17, 2017 to Feb. 19, 2018.
On March 17, following worry that Facebook was the target of a data breach, Grewal published an update to the original statement that suspended SCL Group and Cambridge Analytica. It read:
"The claim that this is a data breach is completely false. Aleksandr Kogan requested and gained access to information from users who chose to sign up to his app, and everyone involved gave their consent. People knowingly provided their information, no systems were infiltrated, and no passwords or sensitive pieces of information were stolen or hacked."
Cambridge Analytica suspended Nix on Tuesday, shortly before British broadcaster Channel 4 exposed the CEO in a secretly recorded video, according to Reuters. In the video, Nix is heard claiming that his company had a decisive part in Donald Trump's victory.
The statements, however not verified, have played a part in Facebook's growing problem. The social media behemoth saw its shares fall for a third day, dipping another 2.8 percent during early morning trading on Thursday.
Facebook has lost over $50 billion of its stock market value over the last three days, equivalent to Tesla's entire market cap. However, the company is still worth an estimated $470 billion.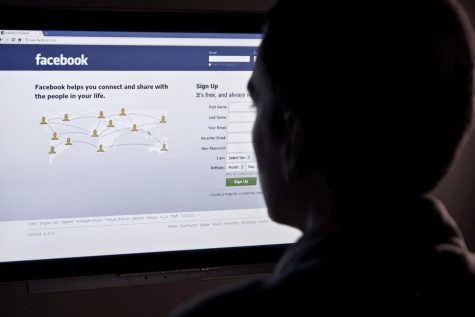 This isn't the first time Facebook has come under fire. In 2017, it dealt with criticism following the revelation of Russian-paid ads in the midst of the 2016 election.
The criticism over ads, coupled with the numerous Russian-inspired "fake news" posts on Facebook that reached an estimated 126 million Americans in the 2016 election, has led to mistrust in the longtime social media platform.
"I think what's clear is that in 2016, we were not as on top of a number of issues as we should have [been] whether it was Russian interference or fake news," Zuckerberg told CNN.
Some users have opted to deleted their Facebook profiles, urged on by others, including Brian Acton, the co-founder of WhatsApp, which was purchased by Facebook in 2014 for $16 billion.
Acton quit following the purchase to start his own foundation, but tweeted on March 20 that "It is time. #deletefacebook."
In the midst of crisis, Zuckerberg revealed three methods moving forward to help secure Facebook in the future.
The first, is to investigate all apps that had large access to information before the platform was changed to drastically reduce data access in 2014.
The second, is to "restrict developers' data access even further to prevent other kinds of abuse" and to reduce the amount of data provided when logging into one of Facebook's many apps. If someone hasn't used an app in 3 months, the developer will lose access to their personal data.
The third, a new tool will appear at the top of everyone's news feed "next week" to help assist with displaying which apps have access to user data and how to revoke app permissions to use your information.
When asked to testify before Congress, Zuckerberg's reply was "I'm happy to, if it's the right thing to do."
He continued, "I started Facebook, and at the end of the day I'm responsible for what happens on our platform. I'm serious about doing what it takes to protect our community. While this specific issue involving Cambridge Analytica should no longer happen with new apps today, that doesn't change what happened in the past."
But the founder of Facebook seems wary of what could come. "Are there other Cambridge Analyticas out there?" He told The New York Times.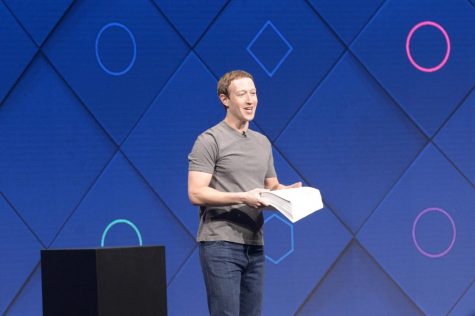 Zuckerberg isn't sure, but what he does seem sure of is his dedication to making Facebook a safer and more secure platform for future use, as technology and social media progresses at faster speeds than ever before.
"We will learn from this experience to secure our platform further and make our community safer for everyone going forward."
Tyler Newman can be found on Twitter at @tnewman39.