On a Budget: bacon egg cups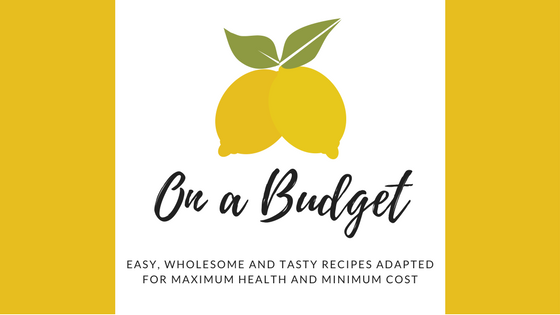 Lindsay Scott, Contributing Writer
March 16, 2018
"On a Budget" is your go-to source for easy, wholesome and tasty recipes adapted for maximum health and minimum cost. Tune in for a variety of food that's as good for your wallet as it is for your body.
Every morning when I get up, I grab a protein bar and my reusable water bottle. That's breakfast for me. My roommates tend to do the same thing. After a semester of eating granola bars, they all start to taste the same.
This past weekend I decided to eat something other than a protein bar for breakfast. I grabbed my phone and started to scroll through my feed. Just in time, a recipe for "Ham Egg Cups" crossed my dashboard. I don't eat a lot of ham, so I substituted the turkey bacon I already had in my refrigerator. I also like my eggs closer to a hard-boiled consistency, so I baked my eggs for an extra ten minutes. I topped my bacon egg cups with salt, pepper, and ketchup. Delicious! This recipe was modified from the dish found here.
Start to Finish: 40 minutes (10 minutes active)
Servings: 12 cups
Difficulty level: Low
Effort required: Low
Price point: Low
Good for: Easy breakfast on-the-go, wakey wakey eggs 'n bakey, a healthy and protein-rich meal
Ingredients
12 strips turkey bacon
12 eggs
3 teaspoons extra-virgin olive oil
Salt and pepper to taste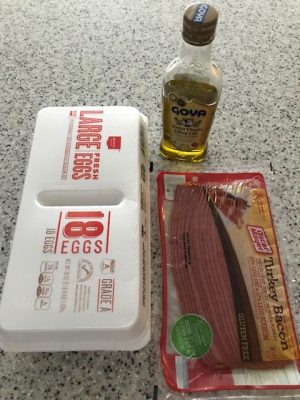 Directions
Preheat oven to 375°. Pull out muffin tins.
Spoon ¼ teaspoon extra-virgin olive oil into each muffin spot. Use a paper towel to coat the muffin spot with olive oil.
Line each muffin spot with 1 slice of turkey bacon. Crack one egg into each spot.
Bake for 30 minutes or until egg is fully-cooked through. (Note: For a sunny-side-up egg, bake the cups for 20 minutes instead of 30.)
Cool for two to three minutes. Remove cups slowly from muffin tin. Season with salt and pepper to taste.
Serve and enjoy!