Why you should add a minor in college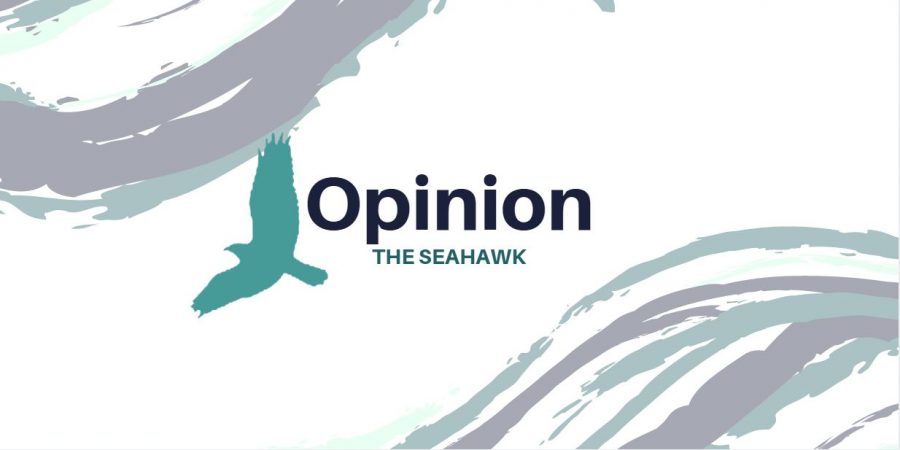 Editor's Note: Veronica Wernicke is a freshman at UNCW majoring in Communication Studies and is the Assistant Opinion Editor for The Seahawk. The opinions expressed in this article are solely those of the author. Veronica Wernicke may be found on Twitter @itsveronica98. All suggestions and inquiries may be sent via email to [email protected]
Just deciding what you want to major in during college can seem like a daunting decision, so some might even forget to think about adding a minor. Adding a minor can be very beneficial and help you stand out to companies at the end of your college career.
Adding a minor might seem like an intimidating thought at first, but realistically adding a minor at UNC Wilmington generally adds between 18 to 24 credit hours. Which equates to only six to eight classes. How daunting does that really sound, especially with summer school as an option? Plus it helps chip away at the 124 required hours needed to graduate.
Think about this for a minute. It is one thing to say you major in the general category of business. What makes you stand out compared to not only UNCW business graduates but every other business major?
Now, what if you are a business major with a Spanish minor? That should catch an employer's eye, right? That would be a useful, additional skill for not only your future career but also for any employer that hires you. In a nation where we have many Spanish speaking citizens, having a little background in Spanish in a business world can only help you out. If you ever have a client or customer who speaks Spanish, you would easily be able to step up and help — and prove your importance to your boss and company.
I, myself, am majoring in Communication Studies and minoring in journalism. I made this decision when I noticed UNCW did not offer a journalism major — which was my preference — but I still wanted and needed to get more journalism exposure in hopes of becoming a journalist post-graduate.
By adding a journalism minor I am showing my future employers my commitment to living and breathing a journalist's life. It also helps me show that I am focused on a communication concentration. I know what I want to do instead of just staying with a communication major, which has many job options.
Adding a minor can also spark your creativity if it is a topic that peaks your interests. If you really love what you are majoring in, by adding a minor that fits into your major category you are further exploring your interests and creativity in that major field. Thus, making you more passionate and, of course, an ideal candidate for employment.
In addition, if you really spark an interest in that minor it might even persuade you to make that leap towards double majoring — if that major is offered, of course. If you are already taking classes in that minor field, then you have a great foundation of courses if you really want to double major in that subject instead. This, of course, would only add to building a great resume and help you stand out amongst other job candidates.
You would be getting more out your college education — especially in regards to cost. You are already paying a lot of money to get a great education, so why not add a minor or two since you will not be paying any more for those additional classes — so long as they do not exceed your maximum credit hours per semester. At the end of the day, you could potentially be getting more for your money when it comes to a career and degree.
I even know a few people who have several minors. Again, this would not be a difficult task considering that there are UNCW students who do take on several minors. Just make sure that these do make sense with your major because it would not make sense for an exercise science major to have minors in music or African studies — even if those subjects do interest you. However, there is no shame in taking on a minor for just the sake of interest. Just remember, if you are approaching this from a strictly career oriented place, that majors and minors that pair well are always ideal.
Take a chance in college and in yourself and minor in something. Just make sure it coincides or benefits your current major. It can only help you in the long run and maybe help you land your dream job.