Marvel Studios announces philanthropic campaigns ahead of "Avengers"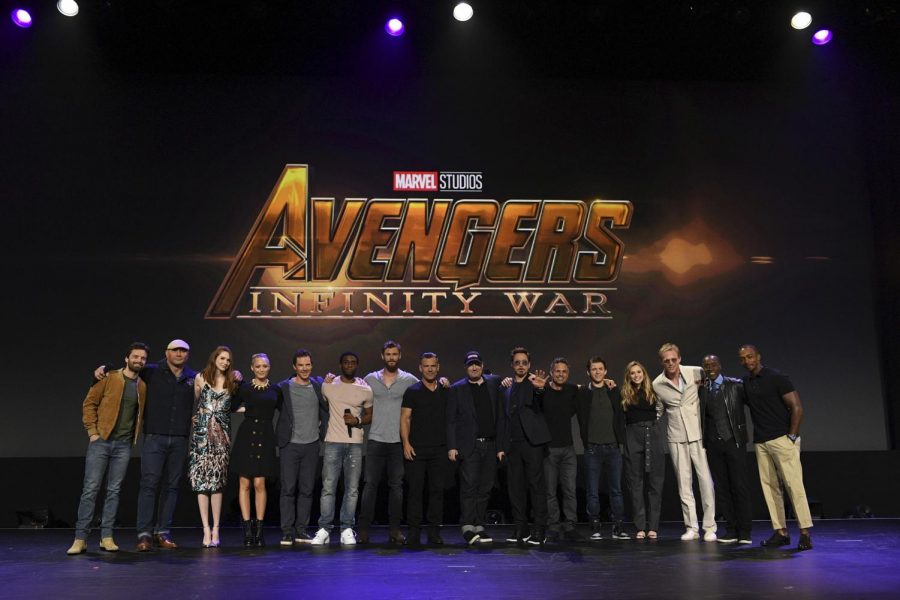 Tyler Newman, Assistant News Editor
March 3, 2018
On Feb. 27, three stars of the highly anticipated upcoming film "Avengers: Infinity War" appeared on "Good Morning America" to reveal Marvel Studios's newest undertaking.
Paul Bettany, Sebastian Stan and Karen Gillan joined Michael Strahan on ABC's flagship morning program to explain their newest charity effort, "Marvel: The Universe Unites."
The Walt Disney Company, Marvel Studios' parent company, announced the new campaign on the very same day.
The week-long event is aiming to bring the super-powered ensemble cast of the Marvel Cinematic Universe together to raise money for charities that support children and families impacted by serious illness.
Between "hero acts" and social media challenges, the stars are challenging each other to raise as much money as possible, all for the kids.
The initiative will culminate the weekend of March 3 when shopDisney.com and Disney stores in the U.S. will donate 10% of sales of all Marvel products made between March 3-4, 2018 (up to $50,000) to Make-A-Wish® to help grant life-changing wishes for children with critical illnesses, according to a news release from Marvel.
"This movie has one of the greatest ensemble casts of all time, and we are challenging them to use their collective might to benefit children's charities," said Jimmy Pitaro, Chairman, Disney Consumer Products and Interactive Media.
"We're kicking off by inviting some of the world's biggest stars to get creative on social media to support Starlight Children's Foundation, a charity that works to bring joy and comfort to hospitalized children and their families."
As a part of Marvel Studios: Hero Acts, which was launched in 2016, some of the stars of "Avengers: Infinity War" will receive a special care package filled with toys relating to their characters. These toys will be donated to children's hospitals.
The mission of the film stars is to take a creative photo or video revealing the toy to fans and post it on social media. When the total number of likes between all of the participants reaches one million, it will unlock a $250,000 donation to Starlight Children's Foundation from Marvel.
As part of the week-long event, Marvel partners Hasbro and Funko will also get in on the charitable contributions, their own "hero acts."
Hasbro, who produces toys for Marvel films, will donate $1 million in cash and products to Give Kids The World, an organization that fulfills the wishes of children with critical illnesses.
Funko, a toy company known for their Pop! figures based on various pop culture franchises including Marvel, will donate $1 million to Starlight Children's Foundation.
"From our fantastic cast to our toy and retail partners, it's great to see the Marvel Cinematic Universe come together in this way to support children's charities," said Kevin Feige, the President of Marvel Studios.
However, the efforts don't stop there. After the success of "Black Panther," Disney donated $1 million to the Boys and Girls Club of America to further their science, technology, engineering and mathematics (STEM) programs.
This donation follows the Black Panther Challenge, which raised money for children from deprived backgrounds so that they could see the film in theaters.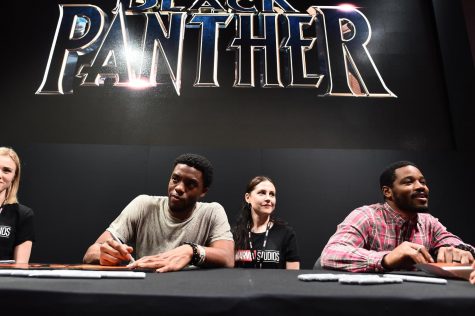 "Black Panther" revolves around T'Challa, the Black Panther, king of a technologically advanced but isolated African nation known as Wakanda.
The film was immensely anticipated leading up to its release, earning rave reviews from critics, which has contributed to its 97% "certified fresh" rating on Rotten Tomatoes.
"Black Panther" opened to a record breaking weekend at the box office on Feb. 16, gaining the title of fifth-highest opening weekend of all time.
It is also the highest grossing film by a black director and boasts the second-highest second weekend ever at the box office. It is expected to break more records on its third weekend.
As of the time of this article's writing, "Black Panther" had grossed $770 million worldwide, over three-quarters of a billion dollars.
Meanwhile, the film behind the "Marvel: The Universe Unites" campaign, "Avengers: Infinity War" is setting up to be a massive event at the U.S. box office.
Directed by Joe and Anthony Russo, "Infinity War" will feature over 30 actors in starring roles. It will be one of the largest ensemble films ever released, culminating a storyline that began in 2008 with the release of "Iron Man" starring Robert Downey, Jr.
"Avengers: Infinity War" opens on April 27.
Tyler Newman can be found on Twitter @tnewman39.