Federal government holds offshore drilling meeting in NC
Tyler Newman, Assistant News Editor
February 28, 2018
In early January, the Trump administration announced that it would widely expand offshore drilling operations along the coastline of the United States.
That announcement has been met with both praise and opposition from many individuals and organizations across the country. North Carolina Governor Roy Cooper is among them, as is N.C. Attorney General Josh Stein, who sees a negative impact to tourism if the drilling proceeds.
After the announcement, governors from Delaware, North Carolina and South Carolina sought meetings with Secretary of the Interior Ryan Zinke regarding the issue. Only the governors of Alaska and Maine had supported the proposition.
On Jan. 9, Zinke said that Florida would be exempt from drilling due to the tourism impacts and the pressure from the current governor, Rick Scott.
Following the decision to exempt Florida, N.C. Gov. Roy Cooper tweeted "Is this thing on? I'll try again: Not Off Our Coast – RC," with a link to Zinke's announcement.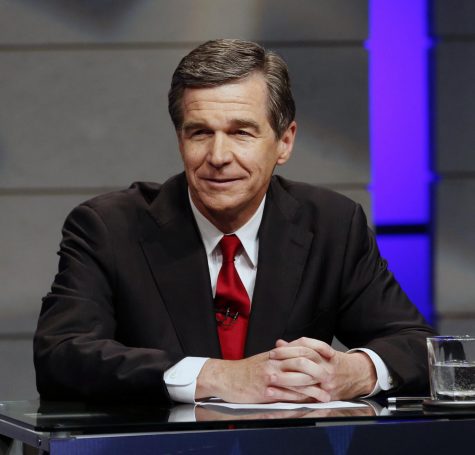 On Jan. 22, Gov. Cooper visited Wrightsville Beach and discussed his opposition to the drilling.
"I'm going to fight to keep our coast safe," Cooper said. "Offshore drilling is just a bad deal for our state."
On Feb. 26, as meetings were being held across the U.S. on the subject of offshore drilling, officials from Wilmington to the Outer Banks ventured to Raleigh to meet with representatives of the Bureau of Ocean Energy Management.
The meeting lasted until 7 p.m. at the Hilton hotel at 3415 Wake Forest Road, drawing both supporters and opponents of the plan.
Supporting the plan are numerous former military officials and clergy, while environmentalists are against it.
"We should always help and endeavor to help the families of North Carolina," Rev. Gilbert Parker told The News & Observer. Parker is the president of the North Carolina Faith Fellowship Program; he believes that the price of gasoline and electric bills will decrease if offshore drilling commences.
Some environmentalists are saying otherwise, stating that these benefits are exaggerated and don't touch on the negative effects of the drilling.
"The potential risk of job loss in tourism, fishing and other industries that depend on a clean coastal environment far outweighs potential economic benefit of oil and gas industry jobs, many of which are specialized positions and will be hired from out of state," read a pamphlet passed out before the meeting. The pamphlet was printed and circulated by the North Carolina Coastal Federation.
The meeting in Raleigh is the only planned opportunity for North Carolinian's to publicly come out and speak on the president's offshore drilling plan.
Earlier on Monday, a pro-drilling press conference was held, with the North Carolina executive director of the American Petroleum Industry calling Gov. Cooper out for his hypocrisy and posing the question: "Why shouldn't we do our part to produce these resources here at home?" This was according to the News & Observer.
Meanwhile, on the Outer Banks, local residents met with N.C. Secretary of Environmental Quality Michael Regan on Feb. 20 to discuss the ongoing issue.
"We have to drive home that this will be hopefully the third year in a row that we have $1 billion in tourism on the Outer Banks," said Dare County Commissioner Bob Woodard. "If we have one oil spill, it goes away."
Another meeting later in the same day in Hyde County was conducted between Regan and residents of the isolated Ocracoke Island. One resident, Janey Jacoby, spoke first on the issue.
"I am a resident of Ocracoke. I am here to tell you that as life goes on we encounter changes – some are good, and some are not so good."
She continued, "along our coast we are now facing a very critical time.  As the years have passed, the villages along the Outer Banks have grown from small, quiet places to areas that have attracted thousands of visitors that yearn for spending time in a more pristine environment than where they live most of their life."
"A lot of people choose coastal North Carolina, for it is not only beautiful, but it moves at a slower pace than where many of these people live and work."
Towards the end of Jacoby's testimony, she said: "no matter why people choose our area, it is up to us as individuals and the state of North Carolina to do everything possible to retain this precious environment along our coast."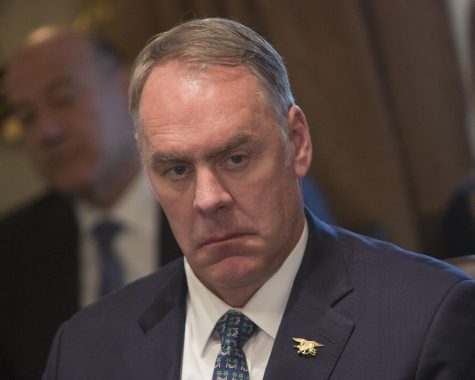 When Zinke first met Gov. Cooper at the Executive Mansion in Raleigh on Feb. 5, he brought up the united opposition in Florida and how that pushed the exemption forward.
North Carolina's coastal counties have yet to come together in unison in passing resolutions regarding the matter. Brunswick County is remaining neutral; Currituck County is still deciding.
Despite the new threats to the coastline in the eastern part of the state, every coastal county in North Carolina voted for Donald Trump in the 2016 election.
North Carolina's 22 barrier islands and booming coastal economy drives nearly $3 billion in revenue a year. The millions of acres of protected coastal lands may also be threatened if the offshore drilling becomes reality.
This story is currently ongoing.
Tyler Newman can be found on Twitter @tnewman39.