Get to know this year's Homecoming King and Queen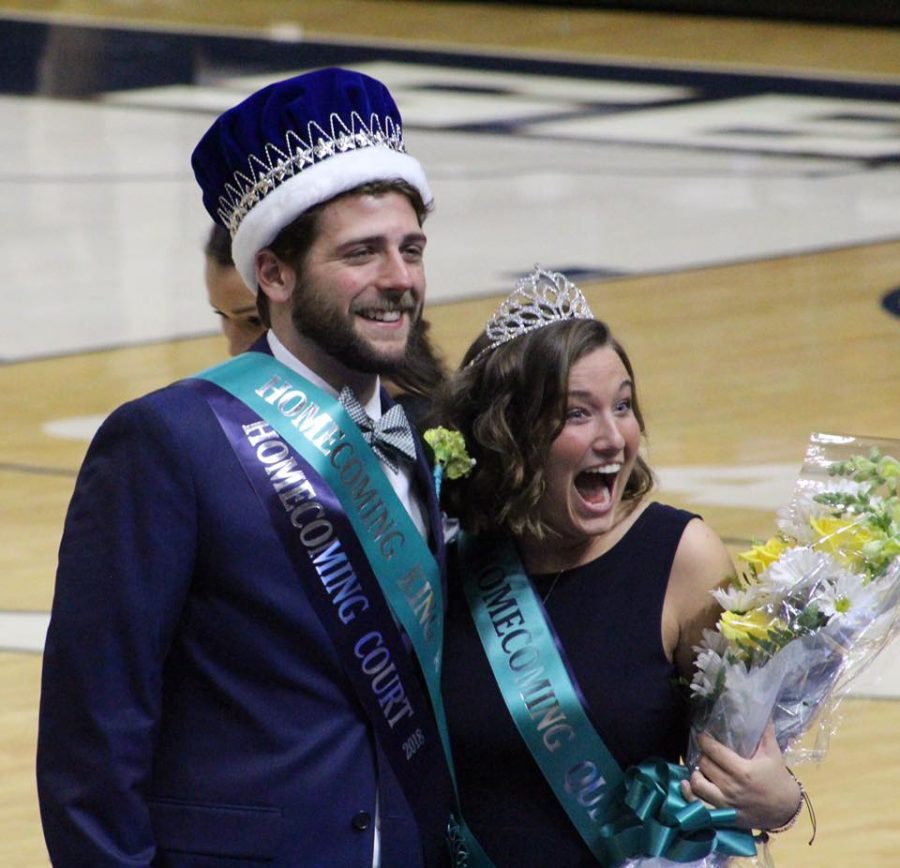 Kristen Yun, Contributing Writer
February 24, 2018
Two seniors of the Communication Studies Department were crowned the 2018 Homecoming King and Queen on Saturday, Feb. 10. The students Grant Draughn and Jenna Curran have both excelled academically and have involved themselves in many different extracurriculars. These things have helped them build strong connections with their teachers, peers and classmates.
Homecoming King Grant Draughn is a Communication Studies major with a double-minor in Psychology, and Philosophy and Religion; he is also a member of the fraternity Lambda Chi Alpha. He was selected to be an orientation leader his freshman year and during that time, he grew with experience and kept his eyes on his goals. Draughn has made it a priority to get to know his professors and to make sure people have the best first impressions of him.
Draughn was the Orientation Coordinator, Resident Assistant and the Vice President of Public Relations for Interfraternity Council here at UNCW. He has put in a lot of hard work, persistence and time management.
"I did it all with passion. I feel like if you can't do something with passion, then maybe it's not the best path," said Draughn. As for his win, he said that although he is very competitive, he aims to always be level-headed and accept a victory or a loss in the same way.
Homecoming Queen Jenna Curran is also a Communication Studies major with a minor in English. She is a member of the sorority Alpha Xi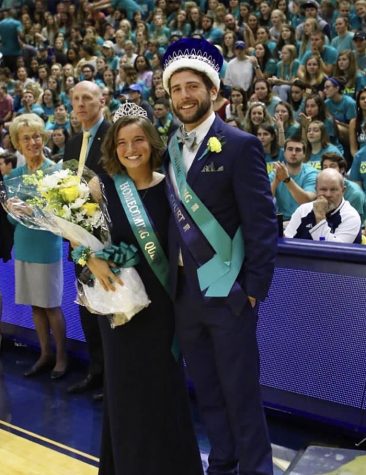 Delta where she has held the positions Vice President of Programs and, later, Panhellenic President.
"I have always been a leader at heart, so when I came to UNCW in 2014, I was eager to climb some kind of leadership ladder," said Curran.
She also held the position of Vice President of Membership for UNCW's ACE (Association for Campus Entertainment). Since she was so involved in Alpha Xi Delta and ACE, she was nominated to attend the LeaderShape Institute during Spring Break in 2015. She made connections with peers that would soon lead her to become a Crossroads Peer Educator the following Fall.
Curran played a significant role in planning various programs for her sorority, ACE and Crossroads; included among those was the 11th annual Rock for a Cure. She was honored to stand next to the other students on the court and hear all of the amazing contributions they have made to UNCW.
"None of [my accomplishments] would have been possible without the connections I made [with] faculty, staff and students. It is so important to make those coffee dates and catch-up lunches, because those are the times when real connections are made and that is what makes it all worth it," said Curran.
The crowns were placed on the heads of two very deserving students. Their leadership qualities have helped them stand out at UNCW and the university will be proud to call them alumni as they set out and begin their career journeys.