News from the World Outside Wilmington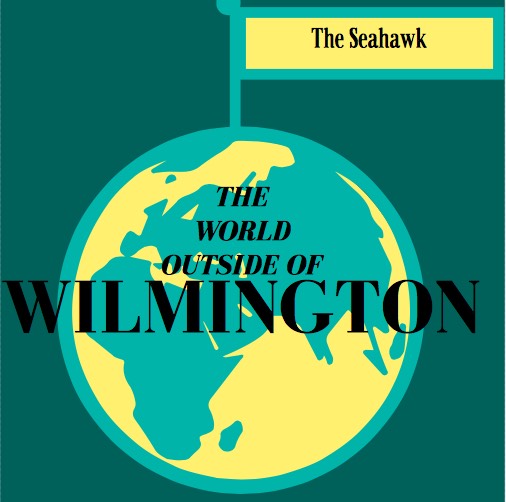 Tyler Newman, Assistant News Editor
February 18, 2018
2018 Winter Olympic Games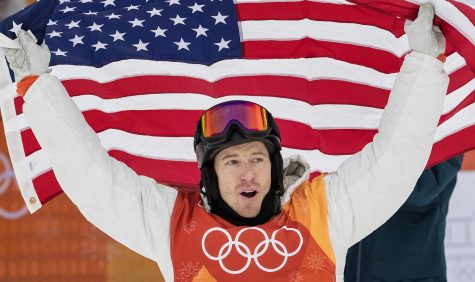 In Pyeongchang, South Korea, the 2018 Winter Olympics began in grandeur on Feb. 9.
Braving frigid conditions, around 2,900 athletes marched in the opening ceremony of the games
.
Against the backdrop of the cold Korean sky, 1,218 Intel-designed quadcopter drones dazzled the crowds, creating the largest drone show in history
.
Notably
enough, one of the first large-scale usages of 5G wireless systems
was showcased
during the opening ceremony through a candle show involving 1,200 LED candles held by performers on the arena floor
.
Besides 5G, augmented reality was also displayed for the world to see, in a scene depicting a peaceful relationship between humans and technology
.
For the games, which will last from Feb. 9 to Feb. 25, South Korea and North Korea will compete together for the first time.
Marching in last during the Parade of Nations as a unified team, the two nations will compete separate in events minus women's hockey
.
This comes in the wake of a year-long missile crisis, something that has loomed over the games for months, with several countries threatening to not join if their safety was not guaranteed
.
92 nations will compete in this Winter Olympics, including the debut of six new nations to the games, Ecuador, Eritrea, Kosovo, Malaysia, Nigeria and Singapore
.
At the time of this article's writing, Norway was at the top of medal count with 22 medals, 7 of which were gold. The United States was fifth in the rankings, with 9 medals, 5 of which were gold.
South Africa's president resigns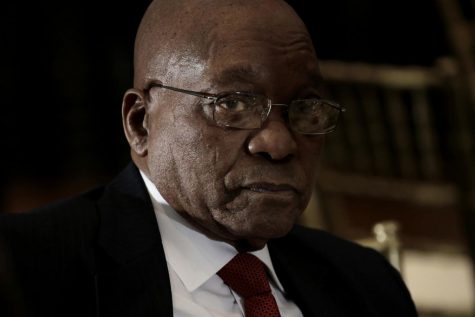 Jacob Zuma, president of South Africa since 2009, resigned on Feb. 14 after pressure from his political party to step down
.
Zuma, speaking via a televised statement, said that his resignation was immediate and he disagreed with his party's decision
.
The former president's political party, the African National Congress, had been pressuring Zuma due to many allegations of corruption throughout his roughly nine year tenure
.
Deputy President Cyril Ramaphosa is now the fifth president of South Africa, following a vote on Feb. 15 by the National Assembly
.
"As I leave I will continue to serve the people of South Africa as well as the ANC, the organisation I have served…
all of
my life," Zuma said.
According to the BBC, some of Zuma's fiercest political foes came from within his own party.
Many are now celebrating the end of an era, one marred by allegation and after accounts of infighting and public squabbles
.
The ANC (African National Congress) issued a statement saying Mr Zuma's resignation provided "certainty to the people of South Africa
."
Queen Elizabeth II declares war on plastic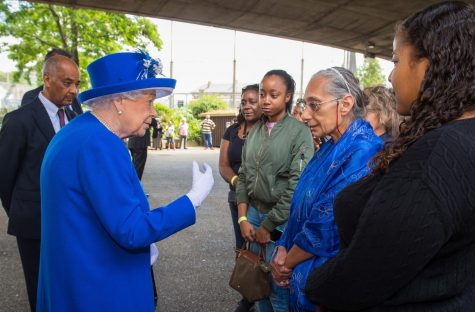 A "strong desire to tackle the issue" is what
was said
in a statement from Buckingham Palace on Feb. 11, following Queen Elizabeth II's viewing of a new ocean-oriented documentary from Sir David Attenborough, "Blue Planet II
." The documentary devoted segments to plastic pollution.
Following the statement, BBC promised to end usage of all single-use plastics by their employees by 2020
.
The corporation says that up to 2 million plastic cups are currently used
annually
by visitors and staff
.
"Blue Planet II," a
newly
released documentary detailing ocean conservation around the planet, has drawn some attention after displaying the scale of human sea pollution
.
As part of the new
eco-friendly
initiative, the Queen is banning all plastic from Royal Family estates, focusing
mainly
on plastic straws and bottles
.
According to a 2016 report presented to the World Economic Forum, by 2050, plastic ending up in the ocean will outweigh all the fish in the sea
.
"Across the organization, the Royal Household
is committed
to reducing its environmental impact," a royal spokesperson told British reporters
. "As part of that, we have taken
a number of
practical steps to cut back on the use of plastics. At all levels, there's a strong desire to tackle this issue."
Plastic takes more than 400 years to degrade, leaving much of it in Earth's oceans and waterways.
Only 12 percent has
been incinerated
, according to Yale University and the Environmental Protection Agency
.
In January, U.K. Prime Minister Theresa May pledged to eradicate all avoidable plastic waste in the country by the year 2042
.
Puerto Rico power reaches 75 percent capacity as money dwindles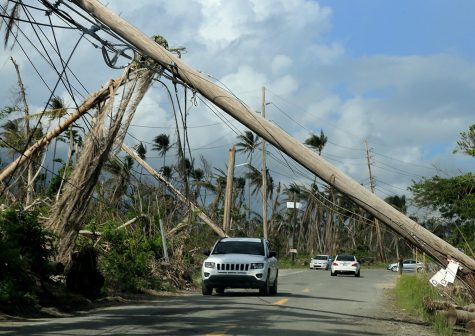 Almost half a year after Hurricane Maria struck the island of Puerto Rico, power has
been restored
to 75 percent capacity
. This figure is according to the Puerto Rico Electric Power Authority (PREPA).
On Sunday, PREPA reported that 75.35 percent of customers have had their power restored. That totals about 1.1 million people.
In addition
, 90.8 percent of the electrical grid is generating power again.
However
, 400,000 Puerto Ricans remain in the dark.
Through a collaborative
endeavor
between PREPA, the Federal Emergency Management Agency, industry workers from the mainland and the Army Corps of Engineers, much progress has
been made
in recent weeks
.
100 percent of Puerto Rico's residents have access to drinking water now, according to local government records
.
However
, an island-wide boil water advisory is still in effect.
90 percent of the island's power capacity
is expected
to
be restored by
late March. PREPA,
however
, may not be able to operate much longer if a $300 million loan is not accepted by federal judges.
If the loan
is provided
, PREPA can continue operating until late March. This will give them time to restore up to 90 percent of the island's power as stated prior.
Reduction of power generation across the island will begin Sunday.
The reduction is not expected to affect service, but could cause destabilization in the crippled power grid
.
However
, many Puerto Ricans are taking to social media to vent their frustrations. Some
are upset
at
being charged
expensive electric bills despite having no lights.
Officials are also warning that Puerto Rico is running out of money.
Gov. Ricardo Rossello was in Philadelphia on Friday, calling on the Treasury Department to assist in granting a loan
.
"This is an urgent situation," Rossello said. "If the power goes out in Puerto Rico, if there's an inability to buy fuel, it is a humanitarian crisis."
This situation is currently ongoing.
Borneo loses 100,000 orangutans in 16 years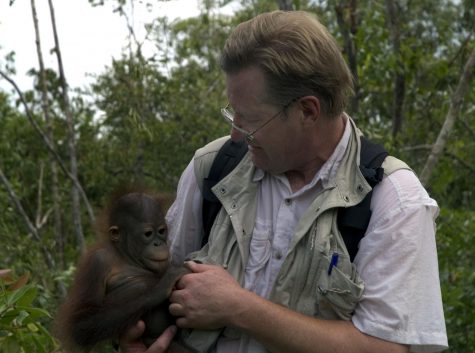 According to Professor Serge Wich from Liverpool John Moores University, about half of the orangutan population on the island of Borneo in southeast Asia
was killed
or removed between 1999 and 2015
.
"That's a huge amount of loss," Wich said, speaking to ABC Australia and the New York Times. "It's a higher amount than we thought, and that we were thinking based on previous studies."
Based on data acquired by Wich and Maria Voigt, from the Max Plank Institute of Evolutionary Anthropology, they discovered that only 70,000 to 100,000 orangutans
are left
in the wild in Borneo
. Their conclusion
was established
upon pooling data from 38 international institutions.
This means orangutan population in Borneo stands at about a 50 percent loss over 16 years.
"You have the steepest loss in the habitat loss areas, where you have deforestation and conversion," Voigt said
.
Deforestation is a prominent issue in southeast Asia, dating back to at least the 1960s. Some of the deforestation is to make way for palm oil plantations.
Palm oil
is used
in everyday products such as lipstick, chocolate, shampoo and packaged bread
.
During the 1980s and 1990s, the amount of deforestation occurring in Borneo
was unparalleled
in human history
.
According to Dr. Lisa Curran, who specializes in the natural history of Borneo, the amount of timber exports from the island during that time was greater than Latin America and Africa combined
.
However
, deforestation is not the only threat to orangutans on the island.
Hunting also plays a large issue, responsible for
nearly
70 percent of orangutan deaths in forested areas
.
Data was also analyzed to predict orangutan population up until the year 2050.
Over the next 32 years, orangutan population
is expected
to plummet, with up to 45,000 losses from deforestation alone
. The potential losses through hunting was not incorporated into the data.
That would leave around 25,000 to 55,000 orangutans in the wild in Borneo.
Professor Wich said he hoped increased awareness would lead to improved conservation.
"There is a lot more awareness in Indonesia and Malaysia for environmental issues in general than ever before
."
"There are some promising collaborations between conservation and industry — be that oil palm industry or logging companies — where they try to maintain the orangutans in those areas
. We need to be able to find a situation in which we protect orangutans in a matrix of different land uses."
He continued, "orangutans are
fairly
flexible and they can
probably
survive in those matrices
. But we can
obviously
only do that when they're not
being killed
."
Tyler Newman can be found on Twitter @tnewman39.