Former Isaac Bear teacher of the year charged with indecent liberties with student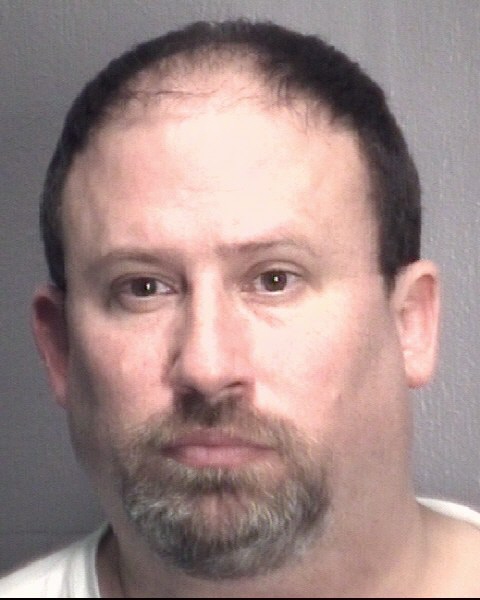 Casey McAnarney, Editor-in-Chief
February 8, 2018
A local teacher was arrested Feb. 6 for indecent liberties with a student after the FBI and New Hanover County Sheriff's Office conducted a lengthy investigation.
Michael Kelly, a science teacher at Isaac Bear Early College High School who was initially hired by the New Hanover County School [NHCS] system in 1992, was arrested at home and charged with "third-degree sexual exploitation of a minor and three counts of indecent liberties with a student," according to WECT.
New Hanover County Sheriff's Office spokesman Lt. Jerry Brewer said, according to the Star News, "the investigation…came about after the FBI notified local law enforcement of a juvenile victim who had child pornography pictures on his phone." In a phone conversation with The Seahawk, Lt. Brewer said that this was Feb. 6, 2018.
According to the arrest warrant, Kelly contained a "visual representation" of the 15-year-old, who was a student at IBECHS. Kelly's current status at the school is suspended with pay, said an NHCS spokesperson. The student made their parents aware of the situation, who then told law enforcement, Lt. Brewer said.
Kelly's first day in court was Jan. 7. The Seahawk reached out to the New Hanover County district attorney's office for information on his next court date.
A parent of an IBECHS student who asked to remain anonymous spoke with The Seahawk about their concerns.
This parent said that their child described Kelly as "charismatic" and that he inspired children to love chemistry and be passionate about their intellectual journies.
Of course, the largest concern this parent addressed was creating a safe world for their child and others as well as safe relationships. The child is dismayed because they had a strong connection to Kelly. However, predators are not always scary people; they can be the people you love and care about. The parent then made a comparison between the #MeToo movement and how predators can end up being someone's close friend or loved one.
The parent also found it troubling that if  Kelly is, in fact, a predator, this may corrupt the students' ability to love subjects like chemistry. It could also change trust in the school system. They said that if this is true, then it will fall on the schools to repair this situation and do better in the future, though, people won't trust the schools.
This parent also said that the feelings expressed by other IBECHS constituents after this news broke were "shock and sadness" due to Kelly's charisma and magnetism.
IBECHS principal, MaryPaul Beall, sent a letter to the school community members and parents after the investigation became known. She said: "There are times when it is necessary to communicate news that is painful to us all and this is one of those times. I regret to inform you that today, we have been notified by the New Hanover County Sheriffs Office about some serious charges resulting in the arrest of Mr. Michael Kelly, a science teacher here at Isaac Bear. We are shocked and deeply saddened by these allegations.
At this time, the school is fully cooperating with the law enforcement agencies that are investigating this matter. Mr. Kelly is currently suspended from his duties at IBECHS. We are committed to the safety of our students and expect all staff to adhere to the highest ethical practices and conduct. Should you be contacted by any law enforcement agencies, I encourage you to also cooperate with them in this investigation.
To provide support for our students and staff, we have asked the district's Crisis Response Team of counselors to be available to help us cope with this situation. Please feel free to call my office if you have any questions. Thank you."
The county school system is working with law enforcement, currently. However, communication is minimum with the public. In WECT, Superintendent Tim Markley said, "While we can't discuss the specifics of this case at this time, we take these allegations very seriously. Our primary concern is the safety and protection of the students. We will take all steps necessary to ensure this."
Kelly is still under investigation, Lt. Brewer said, so there is no information on other possible offenses.
The Seahawk granted anonymity in this story in order to preserve the identity of the parent and child, at the parent's request.