Showing Up: UNCW Lecturer, Renaissance man in talks with Hollywood over script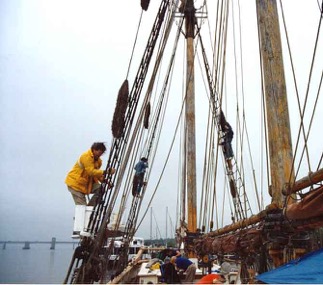 Casey McAnarney, Editor-in-Chief
February 15, 2018
UNC Wilmington Film Studies Lecturer Terry Linehan grins as he types out the name of gospel musician Sister Rosetta Tharpe into YouTube. Linehan has worked on creating a film around the life of this gospel singer and Godmother of rock 'n' roll for the past few years, optioning a book on her life in order to write a script and then getting that script in front of the big names in Hollywood.
Linehan has been a lecturer in the Film Studies department since 2000 and started running the internship program in 2006. Before coming to UNCW, Linehan had formed a production company in the late 1990s to shoot his movie "Sugarfoot," which was never made. The film had Gregory Hines, who was "the world's greatest tap dancer," according to Linehan.
"And as I was working on that [film], the film program began forming here on campus and they needed someone to run a class on how to form a company, how to write a screenplay, how to get actors attached and how to raise money," Linehan said. "I came in and did one class, and I am still here 19 years later. They kept adding more classes and I kept writing more scripts and making short films. [I] finally made a feature film in 2012 that's called 'Don't Know Yet.'"
However, Linehan has not always worked in film. He actually graduated from the University of Wisconsin – La Crosse with a degree in Parks and Recreation Administration in the 1970s.
"There were no film schools. People did not have the dream to be a filmmaker," Linehan said. "Because to do that, you had to go to Los Angeles and there were 2-3 schools in the country to learn filmmaking. Equipment is so expensive; it was not a dream that you would have as a young person."
What began his interest in writing and filmmaking was another love of his life: sailing. Linehan would take intermittent trips to sail while in college until he finished his degree. He went sailing for several years afterward and was always paid as a crew member. It was his career for about seven years.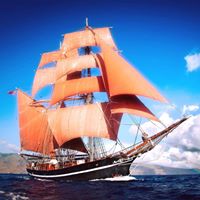 Linehan started writing while sailing; he got into the habit of writing every day in journals. Linehan said it was not a painful process because he was not bleeding all over the page. This just got him used to the discipline of writing every day by writing in journals.
Some of the things he wrote included short stories and first chapters of books that were "really terrible." Linehan said that he had no training, and was reading books on writing and screenwriting. He was entirely self-taught.
"I treated screenwriting like everything else," Linehan said. "You'd show up at the dock, with your bags packed and if you were picked, you'd go. Screenwriting is like that: you just show up."
After his sailing escapades ended, Linehan kept writing screenplays — though, these screenplays did not sell. He needed to support himself somehow, so he worked as a boat builder and a job coach for adults with developmental disabilities for about three years when he finally said to his wife "I can't do this anymore, I need to go 100 percent into filmmaking."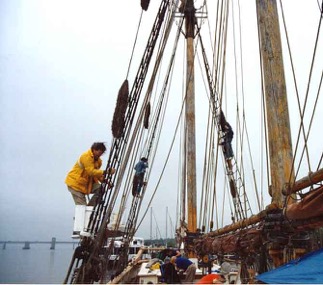 And that is what lead into his current work at UNCW and with his story on Sister Rosetta Tharpe. While working on "Sugarfoot," he had a soundtrack to the film and one of the songs was by Sister Rosetta Tharpe called "Skinny Poppa."
"I loved that song," Linehan said, "it was going to be in the movie but then the movie was not made. Years later, I found a video of her and found her so compelling I knew I had to tell her story."
Linehan found that there was a book on her life called "Shout, Sister, Shout! The Untold Story of Rock-and-Roll Trailblazer Sister Rosetta Tharpe" by Gayle Freda Wald, a professor of English at George Washington University.
"I found that she had the copyright to the book and went to see her," Linehan said. "Because, again, your bag is packed, you show up at the dock and there she is." After meeting, Linehan optioned Wald's book, which means that he held the rights to the book. Linehan optioned it for a few years while writing the screenplay.
This was where interest from Hollywood began stirring. People who heard about her story wanted to know more, according to Linehan, so she sold herself. As Linehan pointed out, Sister Rosetta Tharpe is the Godmother of rock 'n' roll.
"She revolutionized the electric guitar; influenced Chuck Berry, Johnny Cash and Elvis Presley and a bunch of others; invented the duck walk and the Pete Townshend windmill and she was doing that in the 1940s," Linehan said. "[She] played the guitar behind her head, which Jimi Hendrix would later do."
She was also the first musician to have a tour bus and toured with her singing partner, Maureen Knight, throughout the south. Linehan explained that they were two black women in the south, touring on a bus with their names on it. They attracted negativity and were shot at. Meanwhile, Knight and Tharpe were both married at the time and they fell in love. Linehan said that there is this part of the story where they could never come forward with their love affair.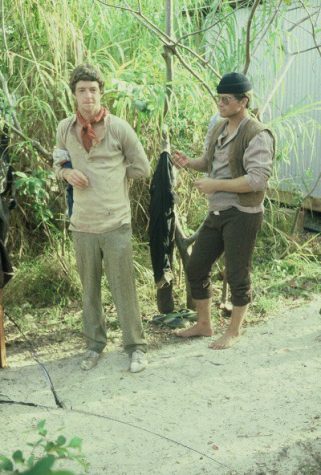 Sister Tharpe was an electric presence, Linehan explained. She was married for the third time in a baseball stadium in 1961, with 25,000 gospel fans watching her get married on the pitcher's mound. Afterwards, she strapped on a guitar and performed a gospel concert. "She had an incredible life," Linehan said.
Since writing the script, Linehan contacted a production company in Los Angeles, which was one of about a 100 he pitched to. This company, Grey Matter Productions, liked it so much that they optioned his script. Grey Matter Productions also did the movie "Lights Out," a horror movie that was made for $5 million and grossed $150 million.
"They have projects with Brad Pitt, Steven Soderbergh and Tobey Maguire," Linehan said. "They are doing a Bruce Lee story that Ang Lee is going to direct. They are working with all of these Oscar-winning people."
So far, the script was on Oprah's desk in November. According to Linehan, she said to go get someone that she can promote, a brand name, and bring it back to her. Linehan's producing partner has been talking to Jordan Peele about the prospect of working on this project. There are two plays about Tharpe's life that are touring nationally right now and Linehan went and saw one in Los Angeles. He sat with Viola Davis' producer after inviting him to come to the play. Taraji P. Henson and Jennifer Hudson have seen the project, too. They all have said they are doing other things. Ultimately, it will come down to the timing.