On a budget: Chocolate almond butter swirls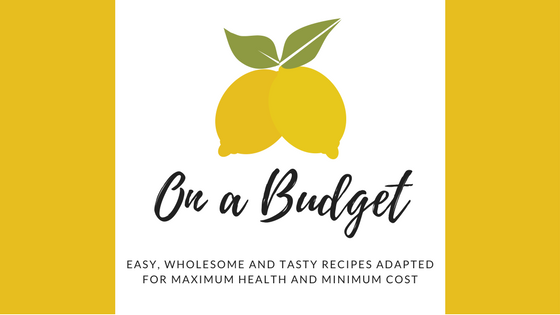 "On a Budget" is your go-to source for easy, wholesome and tasty recipes adapted for maximum health and minimum cost. Tune in bi-weekly for a variety of food that's as good for your wallet as it is for your body.
Before we get started, I'd like to say that this recipe was based on trial and error. I went to the store to buy coconut oil and only thought I needed a small amount of it. The original recipe called for ¾ cup of it. I didn't notice much of a difference as I was making the swirls, but the results seemed different than the pictures from the original recipe. The resulting swirls were runny because of the amount of water instead of coconut oil in them. The coconut oil was supposed to act as a second sweetener as well.
Like I did with my first recipe, I made do with what I had. This recipe was a fun activity I did with my boyfriend. After waiting patiently around the freezer for 1 hour, the swirls came out a little bitter. Next time, I will make sure to increase the amount of sugar I put into them. Overall, even though the recipe didn't turn out exactly how it was supposed to, it was still delicious!
I modified this dish from this recipe for almond butter cups from the blog "pinch of yum."
Start to Finish: 1 hour and 20 minutes (20 minutes active)
Servings: 12 swirls
Difficulty level: Low
Effort required: Low
Price point: Medium
Good for: A sweet treat, a modern spin on an old classic and a healthy alternative to store candy
Ingredients

1 tablespoon coconut oil
½ cup cocoa powder
2 ½ tablespoons sugar (or sweetener of choice)
½ cup almond butter (or nut butter of choice)
Coarse sea salt
Directions
Put coconut oil in measuring cup. Add water to ¾ line. Heat in microwave for 35 seconds.
Whisk together melted coconut oil and water mixture, cocoa powder, sugar (or sweetener of choice) and a pinch of salt. The mixture may be lumpy. Try to get as many lumps out of it as you can.
Fill muffin tin with paper liners. Add 2 ½ tablespoons of the cocoa mixture into each paper cup. Spoon 1 ½ tsp of almond butter (or nut butter of choice) into the center of each cup.
Pour remaining cocoa mixture as evenly across the other cups as you can.
Now it's time to swirl! Take a fork and get creative. Swirl the mixture however looks best to you. (I pulled the edges of the chocolate towards the middle of the cup with my fork.)
Sprinkle each swirl with a pinch of coarse sea salt.
Freeze for 1 hour or until solid.
Enjoy!