UNCW Seabelles to perform in Acappellooza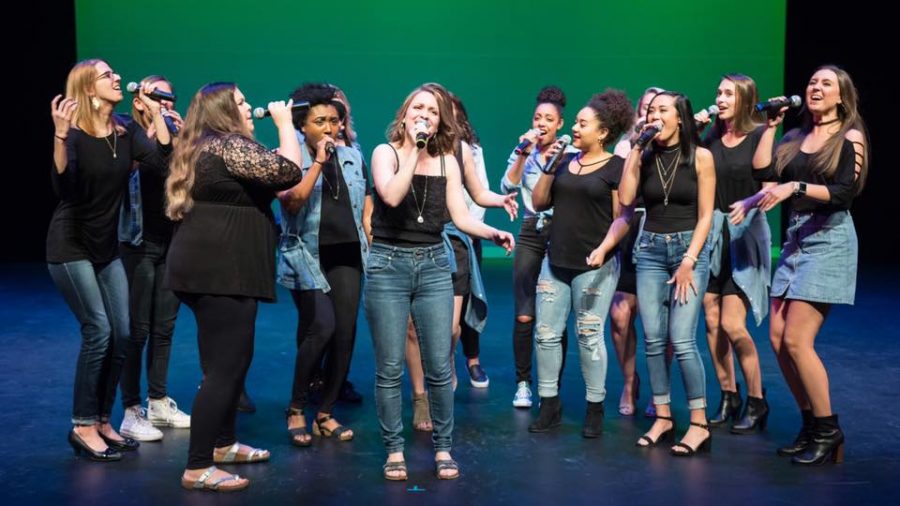 Kristen Yun, Contributing Writer
January 30, 2018
The "Pitch Perfect"-esque showcase for a cappella groups from around North Carolina sold out in just two weeks. Acappellooza, a free event, will be held on campus in Kenan Auditorium on Wednesday, Feb. 3. Doors will open at 6:30 p.m.
The show is hosted by the UNCW Seabelles and features nine different a cappella groups from UNCG, ASU, NCSU and ECU. The professional group Rhapsody and UNCW dance crew Physical Graffiti will also be performing.
The Seabelles' president Haley Norris began planning the second annual Acappellooza back in July of 2017. She plans about six months in advance in order to book the space, finalize the list of performers and everything else that comes with planning a show. All of her hard work seems to have paid off this year, and the public responses show nothing but excitement for this event.
"We received great feedback from the public, and we are very excited to see what happens with this event in the future," said Norris.
Her dedication has helped make a cappella a prominent attraction here in the Wilmington area. Seeing the talent from other universities and performing for a filled auditorium are what excite her the most. Learning from other groups and hearing what they can do is a huge part of a cappella for the Seabelles.
"[Acappellooza] is also a wonderful chance for our fans to see what we have been working on this semester and [for us to] be able to do our choreography with our songs," said Norris.
Having the event in Kenan Auditorium gives the a cappella groups more room to move and perform their choreography to its fullest potential. Lumina Theater, the space used for the Seabelles' fall and spring concerts, restricts their ability to move around, so performers and fans are both in for a treat at Acappellooza.
If you were unable to snag a ticket to to this show, you still have a chance to watch the Seabelles perform. They will compete in the International Championship of Collegiate A Cappella on Feb. 17 in Raleigh, NC. You can purchase tickets for that event here.