Weekly Update: News from the World Outside Wilmington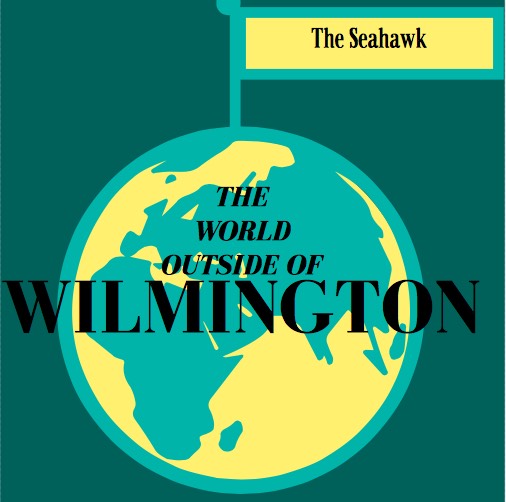 Tyler Newman, Assistant News Editor
January 16, 2018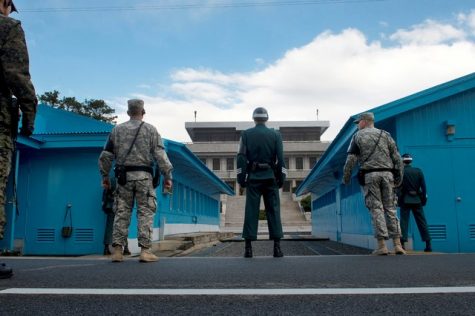 North Korea accepts South's offer to meet for talks
For the first time in nearly two years, North and South Korea met for talks in the border village of Panmunjom, the "truce village."
Discussed between the two nations was Olympic delegations and resuming family reunions at the border. Families had been split up from the Korean War, which technically has not ended yet, as no formal peace treaty has been signed.
On Jan. 8, North Korea agreed to send a delegation to the 2018 Winter Olympics in Pyeongchang, South Korea.
South Korea also suggested the idea of having both nations' delegations march together in the opening ceremony, solidifying the Korean Peninsula during the games' most-watched event.
North Korea has not sent athletes to the Winter Olympics since 1992, the final year that both summer and winter games were held in the same year.
On Jan. 9, it was reported that talks were progressing towards de-escalation of tension and hostility and aimed more towards peace.
Ri Son Gwon, the chief negotiator for North Korea, however, had a different take on peace talks. He threatened the United States during the meeting, stating: "speaking of the nuclear issue, all state-of art-strategic weapons, including atomic and hydrogen bombs, ICBMs, rockets, are entirely targeting the US. It is not targeting our own people. It is not targeting China and Russia as well."
On Jan. 2, U.S. President Donald Trump took to Twitter, taunting the Kim regime by boasting about his "much bigger & more powerful" nuclear button.
U.S. ambassador to the U.N. Nikki Haley stated that the tweet keeps Kim Jong Un "on his toes."
As for the Olympics, the International Olympic Committee has to discuss and make a decision on North Korea. Discussions are expected to begin this week. The opening ceremony is Feb. 9.
This story is ongoing.
Iran protests
Iranian supreme leader Ayatollah Ali Khamenei said on Tuesday that foreign attempts have failed to establish an insurgency out of the protests sweeping the nation.
Since December, 22 people have been killed in protests across 80 cities in Iran. The Revolutionary Guard, the military force loyal to Khamenei, said that security forces have put an end to the unrest.
In a tweet on Jan. 9, Khamenei said, "Once again, the nation tells the US, Britain, and those who seek to overthrow the Islamic Republic of Iran from abroad that 'you've failed, and you will fail in the future, too.'"
Khamenei also took a jab at U.S. President Donald Trump in another tweet. He accused the President of grandstanding when he tweeted in support of protestors to "take back their corrupt government" and promising "great support from the United States at the appropriate time!"
The supreme leader also blamed the violence in Iran on Israel, in addition to Washington and London.
In a rare public appearance, the head of Israeli intelligence agency Mossad spoke before a Finance Ministry conference in Jerusalem, stating that the violence is attributed to Iranian President Hassan Rouhani's failure to improve people's economic or social circumstances, but he said they were unlikely to overthrow the establishment.
This story is ongoing.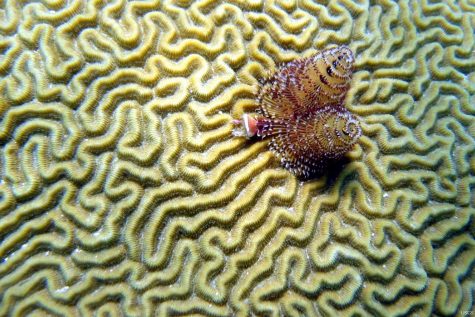 Belize to end oil drilling
On Jan. 5, Belize announced that it would permanently end all oil operations to protect its barrier reef, the species living in it and the population of Belizeans that have utilized it to survive.
The Belize Barrier Reef Reserve System World Heritage site, known a year ago for being threatened by seismic oil exploration, is now safe from harm.
With the largest barrier reef in the western hemisphere, the legislation from Prime Minister Dean Barrow marks the first time a developing country is taking a major step to protect its oceans and the life within from oil exploration and extraction.
Tourism plays a vital role in the Central American nation, bringing in between $182 million to $237 million per year, with reef-related tourism and fisheries supporting about 190,000 people.
The barrier reef is home to species such as the endangered hawksbill turtle, manatees and six threatened species of shark. In addition, coral can be found in large amounts and many aquatic animals use the coastal mangrove forests to shelter their young.
This comes as good news to the World Wildlife Fund, who campaigned with nearly 400,000 supporters from around the globe to put an end to the oil operations in Belize.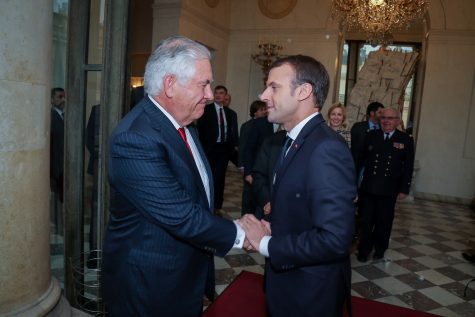 Macron and Fake News
French President Emmanuel Macron announced new laws intended to fight "fake news" in France.
Macron, a newcomer to the presidency, said that during elections, social media would face tougher rules over the content that they put online.
According to the BBC, correspondents say there is no question that Macron had Russia in mind when he made the announcement.
He has already spoken out against Moscow for their role in attempting to manipulate public opinion across Europe and the United States.
While speaking at a New Year reception for the media, Macron discussed how easy it was for "fake news" and untruths to propagate over social media for just a few thousand euros.
"Thousands of propaganda accounts on social networks are spreading all over the world, in all languages, lies invented to tarnish political officials, personalities, public figures, journalists," he said.
In May 2017, Macron denounced Russian media outlets RT and Sputnik while at a joint news conference with Russian President Vladimir Putin.
According to The Guardian, for fake news published during elections, an emergency legal action could allow authorities to remove that content or even block the website. "If we want to protect liberal democracies, we must be strong and have clear rules," Macron said.
He also said that France's media watchdog, the Conseil Supérieur de l'Audiovisuel, or CSA, would be empowered to fight against "any attempt at destabilisation" by TV stations controlled or influenced by foreign states.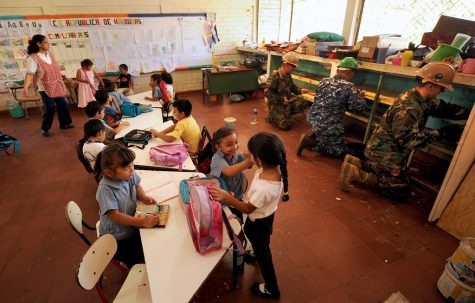 Trump administration removing Salvadorans
Over 200,000 Salvadorans, people hailing from the Central American nation of El Salvador, are being required to leave the United States after the Trump administration announced they would end the Temporary Protection Status.
The Temporary Protection Status is a humanitarian program that has allowed many Salvadorans to live and work legally in the United States after two devastating earthquakes struck their nation in 2001.
Salvadorans were by far the largest group benefiting from Temporary Protection Status, which protected them from deportation had they arrived here illegally.
Since the earthquake, infrastructure in El Salvador has been reconstructed, but both George W. Bush and Barack Obama's administrations have extended the protections of Salvadorans many times.
The final extension came in 2016 under President Obama, when the administration cited drought, poverty and widespread gang violence in El Salvador, thus allowing many Salvadorans to remain in the U.S.
El Salvador is known as the most violent country in the world according to homicide rates. In September 2017, 435 homicides were recorded, averaging 15 per day. El Salvador's homicide rate was 108.64 per 100,000 people in 2015, compared to the United States' 4.88 per 100,000 people.
San Salvador, the capital, is widely regarded as one of the most dangerous cities on Earth, with gangs such as MS-13 and the 18th Street Gang being the main sources of the violence.
Salvadorans under T.P.S. have until September 2019 to get their affairs in order and leave the United States.
This story is ongoing.
Tyler Newman can be found on Twitter @tnewman39.