Weekly update: News from the World Outside Wilmington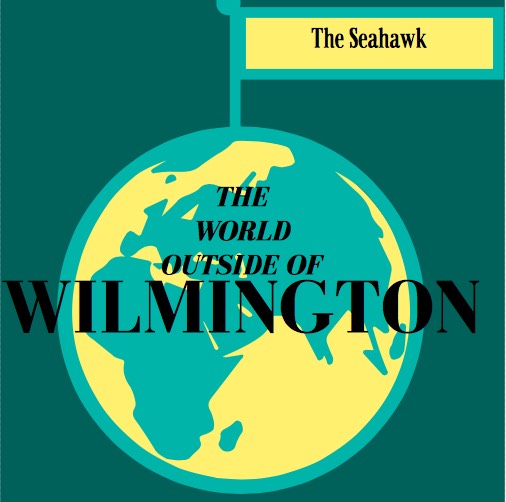 This article is one out of a weekly series by staff writer Tyler Newman titled World Outside Wilmington, which summarizes major events in international news.
---
Russia banned from 2018 Winter Olympics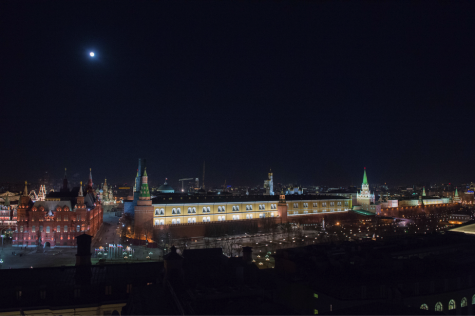 In an unprecedented move by the International Olympic Committee, the Olympic team of Russia was banned from the 2018 Olympic Winter Games in Pyeongchang, South Korea.
This means that no Russian officials will be permitted to attend, the Russian flag will not fly at any event, and the national anthem will not be played.
Any Russian athlete who is permitted to perform at the Olympic Games will do so under a neutral uniform. The New York Times reported that Russia will not be listed in the medal book at all, forever listed at "Zero" medals for the history books.
This all comes after an in-depth investigation by the IOC revealed a widespread doping scandal plaguing Russian athletes, including a cover-up of urine samples during the 2014 Sochi Games, hosted in Russia.
IOC President Thomas Bach was unsettled by both the news of the Russian cheating and the idea of corruption running through the Russian's Olympic laboratory during the 2014 games.
On Dec. 5, Russia's Olympic Committee was also fined $15 million, which some global leaders state will go towards drug-testing international athletes.
The ban could possibly affect multiple events that are influenced by Russia in a typical Winter Olympics. Sports include cross-country skiing, curling, figure skating, ice hockey, luge, snowboarding and speed skating.
Russian President Vladimir Putin has encouraged athletes to not boycott the games in the wake of the IOC punishment.
Some Russian athletes are still looking forward to participating, albeit under a neutral banner.
---
Same Sex Marriage now legal in Australia
Shortly before 6 p.m. ACT (2 a.m. EST) on Dec. 7, the House of Representatives in Australia passed legislation declaring same-sex marriage to be legal. This means that both houses of Parliament agreed to the legislation.
Australia is now the 26th nation to legalize same-sex marriage.
As of Jan. 9, 2018, same-sex couples in Australia will be able to get married.
Prime Minister Malcolm Turnbull spoke later that evening on the ABC news network in the nation.
"What a day for love," he said. "What a unifying day. This has been a very tough issue, which has eluded parties and governments for a long time. I am the first Prime Minister to unequivocally support same-sex marriage, but this is a complex issue."
"We had to bring people together," Turnbull said. "The way we did that was by respecting everybody."
Twenty minutes after the legislation was declared law, the Australian Parliament House was "just a massive party" with "champagne flowing."
Australia Greens party senator Janet Rice had a short thing to say: "about bloody time."
"I am a little bit delirious, it is extraordinary. I am single, I can't…. Well, now I can get married. I did not do this as a big personal ad, but what an extraordinary moment," said Magda Szubanski, a popular Australian television personality who is openly gay.
"There is nothing wrong with you. You are not unusual … there is nothing to hide," said George Brandis, Australian Attorney-General, in a message to young Australians who identify as gay.
"You are a normal person and, like every other normal person, you have a need to love," Brandis continued.
"Whom you love is for you to decide and others to respect."
---
Trump recognizes Jerusalem as Israeli capital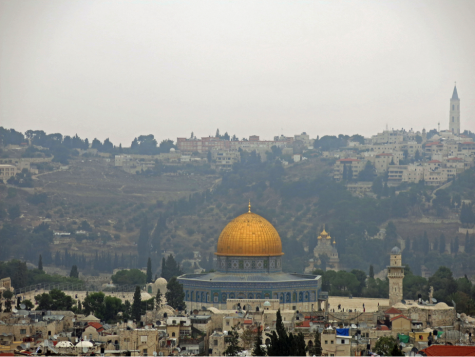 After U.S. President Donald Trump's controversial decision to move the American Embassy to Israel from Tel Aviv to Jerusalem, outcry and backlash from the Arab World and beyond have been swift to erupt.
Protests have spawned in Palestine and the Gaza Strip, with violence involved. Israeli jets attacked the Gaza Strip on Friday, wounding 25 Palestinians, six children included.
Protestors in Jordan demonstrated in front of the U.S. embassy in Amman, demanding its closure and the expulsion of the U.S. charge d'affaires (diplomatic officials who take the place of the ambassadors) from the country.
Dozens have been injured in clashes across Jerusalem between Palestinians and Israeli forces. Thousands were said to have been involved.
Across the rest of the world, foreign leaders have been outspoken in their disagreement with Trump's move. Recep Tayyip Erdogan, President of Turkey, labeled Israel a "terrorist state" and declared that the U.S. recognition of Jerusalem as the Israeli capital "null and void," according to Al Jazeera.
The European response has not been silent. French President Emmanuel Macron held talks with Israeli Prime Minister Benjamin Netanyahu, urging the latter to negotiate with the Palestinians. In Berlin, hundreds of protestors gathered at Berlin's main train station, Central Station, to speak out against the move by the U.S.
In Iran, the elite Revolutionary Guards have said that Iran is ready to support the "Islamic resistance forces" in Palestine. Hezbollah called for a strategy to confront Israel and renew their focus on the Palestinian cause. Iran's Parliament also called for Muslim countries to begin reducing their economic ties with the United States in response.
Russian President Vladimir Putin criticized the decision by Trump.
While protests ignited in major cities from North Africa to Asia, Venezuelan President Nicolas Maduro arrived in Turkey's capital to participate in the extraordinary session of the Organization of Islamic Cooperation (OIC) on Wednesday. He was invited by Turkish President Erdogan.
"Jerusalem has been the capital of Israel for 70 years," Netanyahu said in Brussels, at a meeting with the EU. "I think what President Trump has done is put facts squarely on the table. Peace is based on reality. Peace is based on recognizing reality."
Jerusalem has long since been ignored as the capital by most of the world, with the majority of the international community recognizing Tel Aviv instead. No single foreign embassy sits in the city of Jerusalem.
This story is ongoing.
---
Venezuela opposition banned from election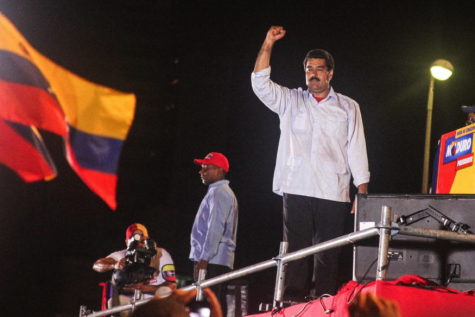 Venezuelan President Nicolas Maduro said that the nation's main opposition parties have been banned from taking part in the 2018 presidential election.
Maduro stated that only parties that took part in Sunday's mayoral polls would be able to contest the presidency. Leaders from the Justice First, Popular Will and Democratic Action parties boycotted the vote because they claimed the electoral system was biased, according to the BBC.
Maduro insists that the electoral system in Venezuela is worthy of trust, saying on Sunday that his opposition parties had "disappeared from the political map."
"A party that has not participated today and has called for the boycott of the elections can't participate anymore," Maduro said.
President Maduro has been in office as the leader of Venezuela since 2013, when Socialist leader Hugo Chávez died. Since then, he has been tightening his grip on power as the nation experiences one of the worst economic disasters in Latin American history.
In August, Maduro created the Constituent Assembly, a new body in the government, to replace the opposition-dominated National Assembly. This was seen as a method to enforce the president's wishes.
While opponents have called the move undemocratic, they have few options against Maduro. Washington accused Maduro of behaving like a dictator in July, slapping economic sanctions on the South American nation.
Protests have been ongoing in Venezuela since February 2014 as part of the ongoing economic crisis that began in 2012.
---
Putin running for President again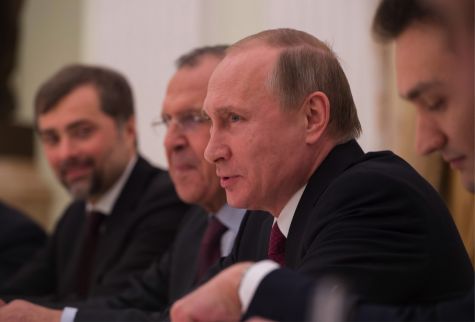 Russian President Vladimir V. Putin announced Dec. 6 that he would seek another term as president in the 2018 Russian presidential election.
Making the announcement at a car factory in the Volga city of Nizhny Novgorod, Putin stated "I will put forward my candidacy for the post of president of the Russian Federation."
Since 2000, Putin has been in some position of power in Russia, whether it be president or prime minister. If he wins the election in 2018, he will serve his next term until 2024.
Many opinion polls suggest that Putin will win re-election easily. His main opposition leader, Alexei Navalny, has been formally barred from standing because he was found guilty of embezzlement – a charge that he says was politically motivated – according to the BBC.
Putin is popular with many Russian citizens, who view him as a strong leader that has brought Russia's global standing back up to par with other major powers. Following his military intervention in Syria and the Crimean annexation from Ukraine, his support surged with some of the populace.
Putin, a former KGB agent, was made chief of the Federal Security Service (successor to the KGB) in 1997, and was named acting president by then president Boris Yeltsin, following the latter's resignation in 1999. He easily won the presidential election in March 2000.
In Russia, one is prohibited from running for a third successive presidential term, so after winning again in 2004, Putin could not run again in 2008. Instead he ran in and won the race for prime minister, before returning to the presidency in 2012 for his third term.
---
UN attack in the Congo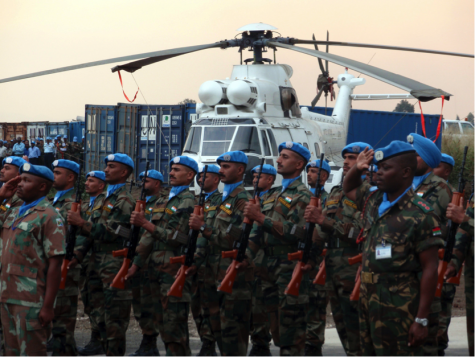 On Dec. 8, at least 14 United Nations MONUSCO peacekeepers were killed and 53 wounded in an attack in the eastern region of the Democratic Republic of the Congo.
U.N. Secretary-General Antonio Guterres said that the attack was the worst on U.N. peacekeepers in recent history and amounted to a "war crime."
The eastern reaches of the D.R. Congo have been known for instability and territorial conflict over the past several years.
Jean-Pierre Lacroix, Under-Secretary-General for Peacekeeping Operations, posted on Twitter the morning of Dec. 8 stating that reinforcements were on scene and medical evacuations were ongoing at the time.
Earlier this year, the U.N. revealed a plan to cut the number of peacekeepers in the D.R. Congo from 19,000 to 3,000 after several U.N. member states made their desire known to cut spending on peacekeeping.
The MONUSCO mission by the U.N. in Africa is the largest and most expensive peacekeeping operation by the organization, operating since 2010.
MONUSCO has also been faced with a roadblock, involving violent demonstrations by civilians in the region, accusing the mission of being ineffective.
The area has been repeatedly attacked by Allied Democratic Forces (ADF) in recent years, with the total number of peacekeeper deaths from the mission standing at nearly 300 since 1999.
Leave a Comment