PROFESSOR SPOTLIGHT: Anthony (Tony) Atkins — Department of English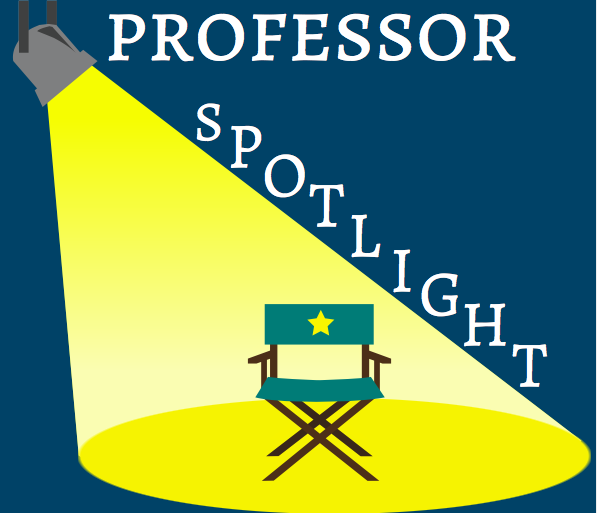 Have you ever been curious about the person lecturing at the front of the classroom? In "Professor Spotlight," we reach out to UNCW professors to learn more about these individuals teaching us every day. Stay tuned to see if any of your professors pop up!
NAME: Anthony T. Atkins (Tony), Ph.D.
POSITION: Associate Professor of English in Professional Writing
DEPARTMENT: English
What is your hometown?
Dallas, NC
When did you come to Wilmington?
Fall of 2005
What was your undergraduate degree in?
English
Where did you get your undergraduate degree?
East Carolina University
What is your favorite thing about Wilmington?
The big city feel in a relatively small town
Where is your favorite place to eat in Wilmington?
Nicola's Italian Restaurant
What is your favorite song?
That changes periodically, but right now pretty much anything by Sam Smith. I also tend to like old school rap music and the 90s grunge scene, so I also listen to songs from those eras quite often.
What is your favorite spot on campus?
The Hawks Nest and Morton Hall
What is your favorite movie or TV show?
"Saturday Night Live"
What do you think is the most interesting part of your field of study?
That what I study (rhetorical theory) is useful in everyday things and everyday social interactions.
What is the last book you read?
"Straight Man" by Richard Russo (An academic novel about English departments)
When you were a kid, what did you want to be when you grew up?
I wanted to be a rapper, dancer, singer. Then I decided I wanted to be a professional tennis player. The problem with both of those ideas is that I have no talent to do either.
What are your unique hobbies or talents?
Again, talent is in question, but lately I have been working with a variety of scripts and calligraphy. I've recently started using sumi brushes to create letters or practice different scripts. The idea here is to create my own unique font or script using a piece of software called FontLab Studio.
What do you wish you knew more about?
Lots of things! History, geography, philosophy and people.
What is your dream destination?
Destinations are often places. To me, as it always has been, paradise is a state of mind not a place. But, I would like to travel out of the country much more than I do now.
What is something on your bucket list?
Write a book for the general public.
What is something you think everyone should do at least once in their life?
Work 40 hours a week in a fast-paced restaurant for 8 months.
What is one thing you couldn't live without?
I could not live a productive, meaningful life without my education.
Would you rather get up early or stay up late?
I'd rather work early to finish up so that I could stay up late.
What advice can you give to students about life?
Believe with everything that you've got that you can do any darn thing you want. If you do not believe in yourself, do not expect anyone else to believe in you either. A healthy self-confidence is a requirement in this world. If you believe in yourself, you will also be a happier person.