Trump seeking gratitude after UCLA shoplifting incident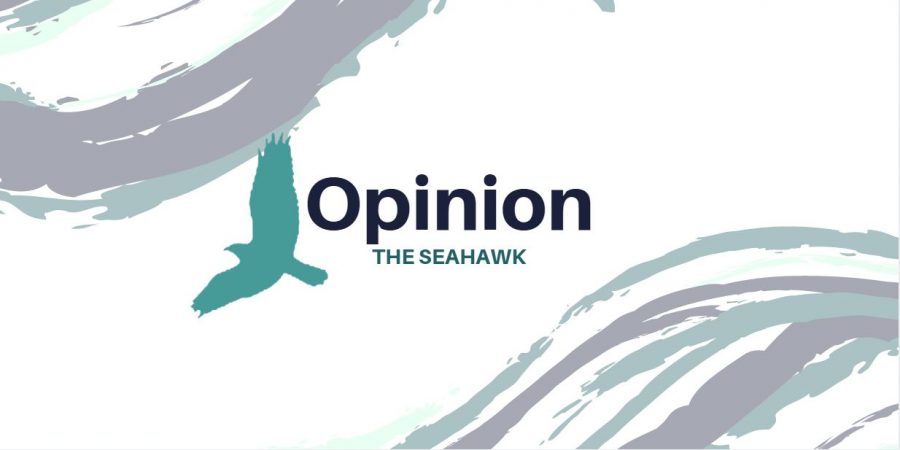 Jack DeVries, Staff Writer
November 23, 2017
Editor's Note: Jack DeVries is a junior at UNCW studying business. Jack also works as a staff writer for The Seahawk and is a frequent writer for the Political Perspectives column. All opinions expressed in this article are solely those of the author. All suggestions and inquiries may be sent via email to [email protected] 
It is without a doubt that Trump personally intervened on behalf of the three UCLA basketball players held on shoplifting charges in China. According to chief of staff John Kelley, Trump asked Chinese President Xi Jinping, "Do you know anything about these knuckleheads that got caught allegedly stealing?" 
Trump's response to the ordeal has certainly raised eyebrows. After the players arrived home, the President questioned their gratefulness over Twitter. In typical Trump fashion he tweeted, "Do you think the three UCLA Basketball Players will say thank you President Trump? They were headed for 10 years in jail!"
Basketball patriarch Lavar Ball, the father of one of the shoplifting players, has been very vocal about his feelings on the ordeal. Monday night he appeared on CNN with host Chris Cuomo to discuss the matter. The interview quickly devolved into confusion for both parties, with Cuomo even defending Trump from Ball's unintelligible arguments.
In the interview, Lavar, self-stylized as a "Big Baller," was quick to justify his lack of gratefulness to President Trump. Cuomo questioned him about Trump's roll in helping his son and received "Ok" for an answer. Lavar continued to rebuff the President, "Let him do his political affairs and let me handle my son and let's just stay in our lane." Lavar even insinuated that he could have got his son free himself. "I had some things done, I talked to some people that did some things, too." 
"It wasn't the White House, it wasn't the State Department, it wasn't father LaVar's so-called people on the ground in China that got his son out of a long-term prison sentence – IT WAS ME, Too bad! LaVar is just a poor man's version of Don King, but without the hair." Trump tweeted early Wednesday morning. 
Like most issues, Trump's bombastic remarks steal the show. Instead of coverage on whether or not Trump is right for intervening, more coverage is given to his remarks. Excluding his personal attacks on Lavar, Trump did the right thing here. 
Yes, I am fully expecting to wake up to a "Lavar Ball needs to be thankful this Thanksgiving" tweet. It is important to remember that Donald Trump working on behalf of Americans imprisoned abroad is a big deal. It certainly wasn't something he had to prioritize. Instead he could have brushed them off and let the State Department take control. Trump's ability and willingness to throw weight around, albeit sometimes recklessly, is a huge plus in situations like these. 
While UCLA basketball players may be more talked about, the Trump administration has had success in the past. Most notably with freeing Aya Hijazi from an Egyptian prison. Also from China was Sandy Phan-Gillis, who was held on espionage charges up until April.
Trump's willingness to have dialogue with authoritarian leaders like Xi Jinping, and Egypt's President Abdel Fattah el-Sisi has given freedom to those that may not have come as quickly under other Presidents. 
Unlike division one collegiate athletes, countless American nationals are held or imprisoned abroad each year; some very guilty, some very innocent. Not all justice systems are as fair and forgiving as the United States'. An ugly example of this is North Korea's fatal treatment of Otto Warmbier.
In my book, as long as Trump continues to seek out and intervene for Americans stuck abroad, he can continue to ask for thanks (and troll) on Twitter. Regardless, the story of Lavar Ball's son shoplifting Louis Vuitton sunglasses is certainly a lesson in gratefulness and humbleness (Looking at you Trump) during this Thanksgiving season.