Sound on: listening in on Sibilant Sounds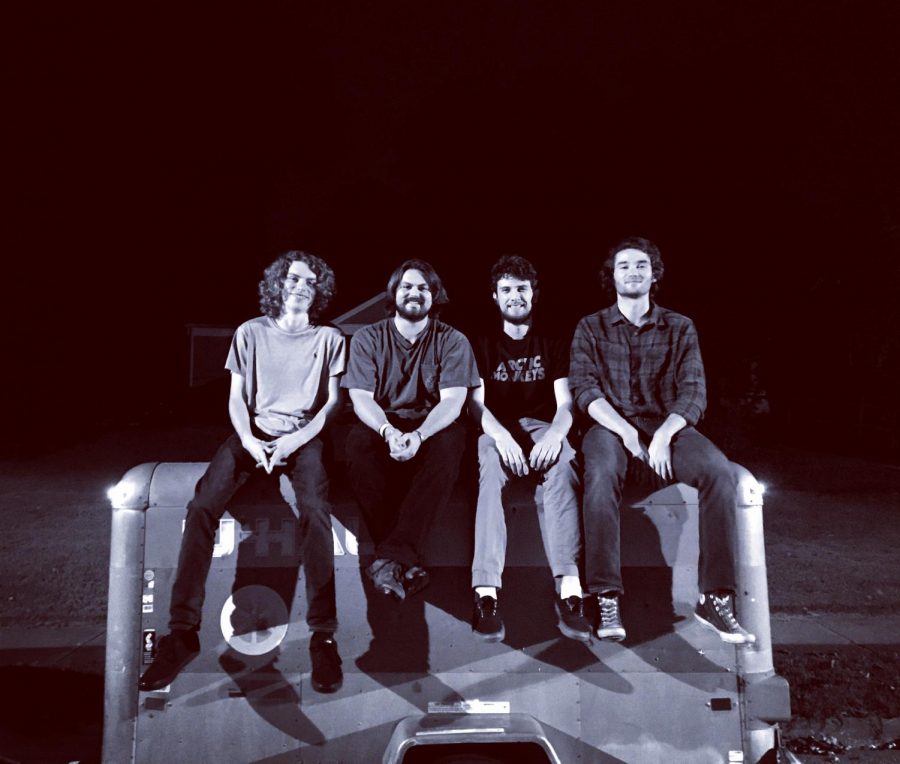 Kristen Burgess, Staff Writer
November 27, 2017
Sibilant Sounds is the reggae band making waves about the 910 community and giving other local legends a run for their money. Will Daube — the band's lead vocalist — describes their sound as a hint of Audioslave mixed with a vibe similar to that of the Red Hot Chili Peppers. He says the band tends to concentrate on mellow riffs with hard backing tracks.
Perhaps the most appealing element to Sibilant Sounds' makeup is the band's chemistry. The latest addition to the band, drummer Jordan Malone, played his first Sibilant Sounds gig in October at Recon Surf Shop. Malone joined the group last spring after seeing the band perform in downtown Wilmington at the Reel Cafe.
Working nights at Port City Java in UNC Wilmington's Randall Library, Malone got to know regular customer and guitarist Matt Underwood. When Matt approached him about getting together to meet the other guys, it was chemistry at first strum. He has since played at least ten shows with Sibilant Sounds.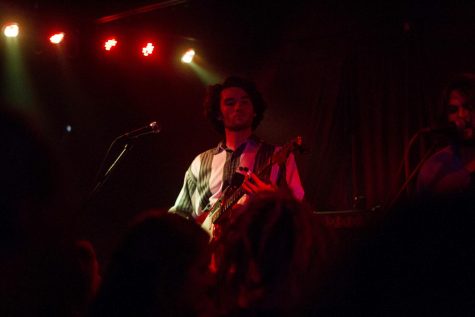 "Matt was all 'you should come jam sometime,' and that kind of turned in to 'Do you want to jam…and play a gig in three days?'" says Malone.
"Our [previous] guitarist kept bailing on us, so we used Jordan. We were playing a gig for one of the fraternities on campus, and afterwards this girl just comes right up to Jordan and starts making out with him," says Daube.
"But I would probably describe that as my only "Rockstar" moment with the group thus far," says Malone.
Referring to lead singer Julian Denton as the "squirrel gypsy" of the group, Daube comments on the early magic that led to the birth of Sibilant Sounds.
"Julian was friends with Matt in high school and then we lived near each other in Galloway our freshman year. It started out with us just messing around, yammin (sic), like you see other college kids in the dorms doing," says Daube.
Among Sibilant Sounds' fan base are students of the university, local band enthusiasts and supporters they've drawn in other cities of the Tarheel State. Since their beginning, the band has played gigs in Raleigh, Boone and Asheville, as well as their home court here in Wilmington.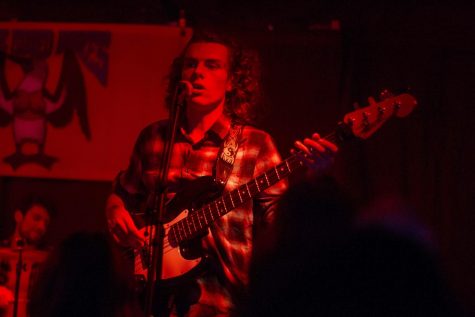 While known more for their local gigs, the boys still spend a good amount of their time on the road to reach as many fans as possible. Previous gigs have included shows in Boone, Asheville and Raleigh. Fans can catch the group at their next gig at Raleigh's The Pour House Music Hall on December 5; tickets for the event are available here.
Connect with Sibilant Sounds:
Website — www.sibilantsounds.com
Instagram — sibilant_sounds
Facebook — Sibilant Sounds