Plastic Ocean Project advocates for a plastic straw-free campus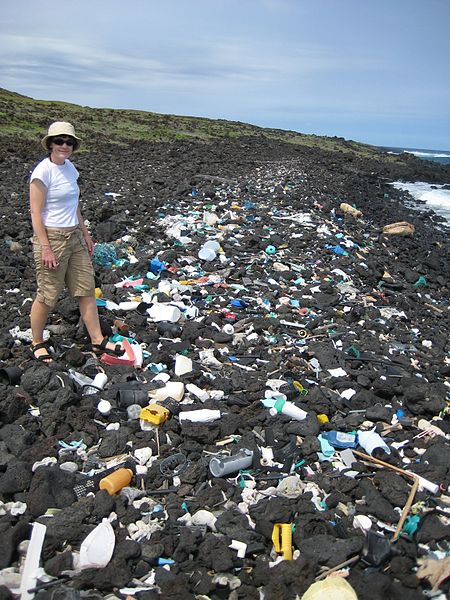 The Plastic Ocean Project (POP) at the UNC Wilmington is hosting its first "Stop Sucking Week" on campus from Nov. 13 to Nov. 16.
Tabling in front of Randall Library and inside Fisher Student Union, the POP will have a variety of activities available for students to participate in. The group is also pushing for a petition to be signed regarding plastic straws at UNCW; the petition requests Chancellor Jose V. Sartarelli to remove all plastic straws from campus.
The removal of straws from campus includes those in dining halls and at all events on campus if it reaches its goal and is approved by Chancellor Sartarelli.
So far the petition has garnered over 1,400 signatures at the time of this article's writing. Their goal is to obtain 1,500 signatures before it is delivered to the chancellor. If it is approved, UNCW could become the first university to be 100% free of plastic straws.
The group will also have metal straws available to students who stop by during the hours they are tabling, which is 10 a.m. to 2 p.m. on Monday, Wednesday and Thursday at Randall Library, and 10 a.m. to 2 p.m. in Fisher Student Union on Tuesday.
UNCW's POP was founded in 2015 as the first student chapter of the organization and advocates for cleaner oceans and reducing plastic pollution that threatens marine life. These goals are achieved through student-led research and community outreach, according to their Facebook page.
Since their establishment, the group has cleaned up roughly 2,500 pounds of trash from local beaches, according to their webpage.
"All of us in the UNCW Plastic Ocean Project feel that it's necessary to do what we can as a community to protect our oceans," said Riley Beveridge, President of UNCW's Plastic Ocean Project.
Wilmington's bustling restaurant scene has also joined the fight against plastic straws, with multiple restaurants earning "Ocean Friendly Establishment" certificates and only offering straws upon request.
Around 50 restaurants up and down the North Carolina coast and one in Maryland have signed up to be part of the "coalition" of eateries pledging to help protect the environment.
Some of the restaurants in the local area participating include Blockade Runner Beach Resort, Catch, Chops Deli, Blue Surf Café and Fat Tony's.
Another local restaurant, Sealevel City Gourmet on South Kerr Avenue, only uses paper containers and bags, and avoids using Styrofoam packaging at all costs.
In addition to restaurants, UNCW's Surfrider Club is also contributing an effort to bring more attention to cleaner beaches and oceans. The Surfrider Club on campus is the first university-based Surfrider, in addition to POP.
Plastic straws are some of the most commonly found items on beaches during volunteer cleanups. An estimated 500 million plastic straws are used a day in the United States – enough to fill 125 school buses every single day – according to the National Park Service.
According to Last Plastic Straw – a movement that aims to eliminate use of all single-use plastic – the United States uses enough plastic straws to wrap around the Earth 2.5 times. After a year, that's 175 billion plastic straws being discarded in the U.S. alone.
An estimated 1,800 restaurants, organizations, institutions and schools worldwide have committed to get rid of plastic straws. Some have begun a "serve-straws-upon-request policy" as well. This information is according to the Plastic Pollution Coalition, an organization headquartered in Berkeley, Calif. working against the growing plastic pollution that is mostly caused by single-use plastic products and ingredients.
"Every one of us at UNCW has a connection to the ocean whether we believe it or not. It can be the air we breathe, the waves we surf, or simply the time we spend enjoying our beautiful beaches," Beveridge said.
"We all love our marine environment but unfortunately we've all contributed to this problem at some point in our lives, so we have a collective responsibility to be the solution!"
---
More info:
UNCW Plastic Ocean Project: https://www.uncwpop.info
UNCW Surfrider Club: https://www.facebook.com/uncwilmington.surfrider/
List of Ocean Friendly Establishments: http://www.plasticoceanproject.org/ocean-friendly-establishments.html