Meet the candidates for the Wilmington City Council
The Wilmington City Council is locked in a tight race for office with nine candidates running for the three open seats, each of which holds a four-year term. Five of these candidates are first-time runners, two are running for the second time after a loss, and two are incumbent, indicating that at least one of Wilmington's new City Council will be entirely new to the position.
Many of the nine candidates hold platforms that address the Wilmington opioid epidemic, development, traffic and the environment, among others.
With less than a week until Election Day on Nov. 7, candidates have used the past month to get their messages and platforms across to Wilmington voters.
Below, The Seahawk has compiled a clarifying summary of the candidates and their platforms.
---
---
Hollis Briggs Jr.
Hollis Briggs Jr. is mounting his second attempt at running for City Council after a loss in 2015. Briggs was born and raised in the Wilmington area and returned to the city after college.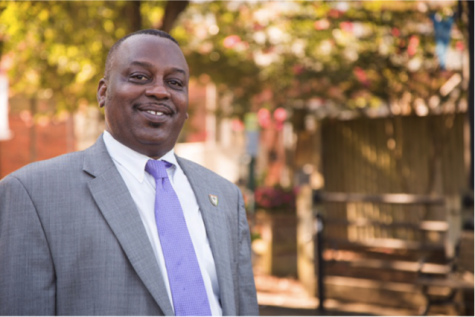 Briggs served as the director of the city's Martin Luther King Jr. committee and was appointed to the USS North Carolina Battleship Commission in 2006. In addition, Briggs served on the Transportation Bond advisory committee and was an advisor to the city where he worked to help pass the Parks and Recreation Bond in 2016.
Briggs's platform focuses on a range of issues, including access to affordable housing, public safety, government accountability, the opioid epidemic, improved public transportation and infrastructure, and parks and recreation.
"I would say that Hollis is most passionate about recreation, especially youth recreation" explains Joseph Herlihy, a staffer for Briggs. A central focus of the Briggs campaign has been on reallocating city funds and attention back to youth and youth safety. 
---
 Clifford Barnett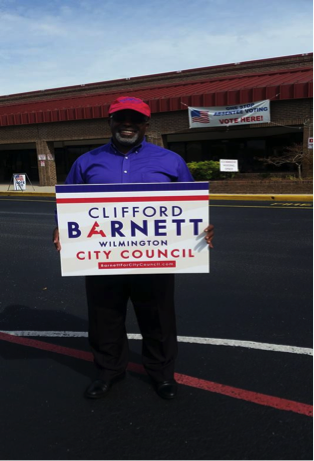 Clifford Barnett is a newcomer to the race for City Council. Barnett has never held public office, but he serves as vice-president of the New Hanover County Smart Start Board of Directors. Barnett describes himself as a family man and is married to Waltrina Barnett and has three children, Clifford, Jr., Walter, and Helen.
Barnett is a recipient of the Razor Walker Award given to community members by UNCW and possesses a Masters of Divinity Degree as well as a Doctorate of Ministry. Barnett's doctoral focus was "The Renewal of the Church for Mission," according to his candidate biography on his election Facebook page.
Little about the Barnett's platform is expressly stated on his candidate page, but links to articles such as "Church Helps Kids Start the Day Safely" outline a possible interest in matters of child welfare and safety.
Barnett has a post on his Facebook page, which states that the NAACP sponsors him, but The Seahawk cannot confirm this assertion.
---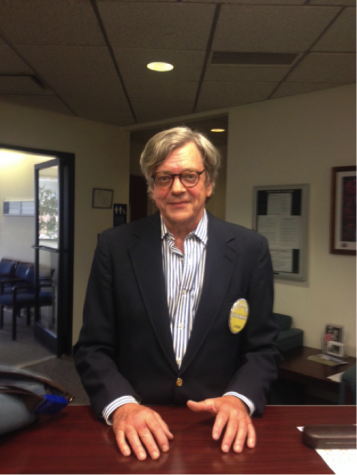 Perry Fisher
Perry Fisher is a newcomer to the race for City Council, as well. Fisher's platform is centered on social
issues, and his campaign slogan is "Fisher for Family." The safety of citizens is a primary concern for Fisher, and it is due to a "time sensitive nature" for change that Fisher decided to run for a seat on the City Council.
In addition to public safety concerns, Fisher outlines his uncertainty regarding drone usage in Wilmington on his campaign website.
"I believe that if the FAA approves drones for commercial delivery vehicles, municipalities should be able to control the use or even deny them for that purpose altogether," explains Fisher on his website.
Public safety and drones are not the only issues Fisher is concerned with in Wilmington. Fisher wants to see a revival of "Wilmywood" and advocates for working with local and state government to address the opioid epidemic.
---
Deb Hays
Deb Hays is currently running for a seat on City Council for the second time after a loss in 2015.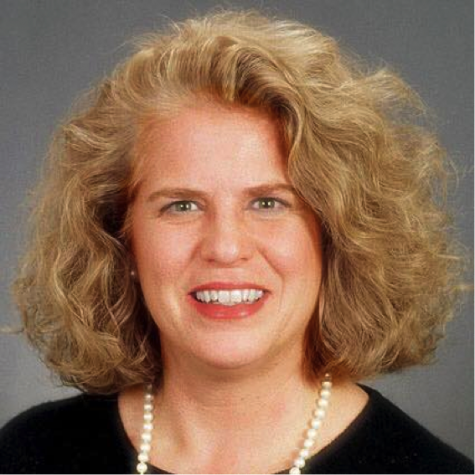 Hays is a highly accredited realtor in the Wilmington area with a range of titles that include President of the Wilmington Regional Association of Realtors, Board of Director for the North Carolina Association of Realtors, and Board of Director for the National Association of Realtors. Additionally, Hays is involved in civic government currently as Chair and current Commissioner of the Wilmington Housing Authority and Housing Economic Opportunities.
Hays states that her main goal for Wilmington is "growth" in all fields including transportation, development, housing, the economy and the job market.
"I believe we can improve how traffic is directed through our city with assistance from traffic engineers and advanced signaling software. We must also be creative in looking for future opportunities to reduce vehicle usage; making our city walkable, multi-facet transportation options, maximizing connectivity throughout our city," explains Hays on her website, highlighting her desire to see change in Wilmington traffic patterns.
---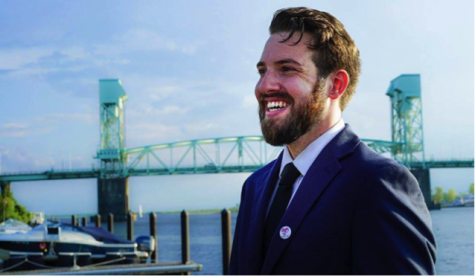 Caylan McKay
Caylan McKay is in the midst of his first run for a seat on City Council. McKay has been endorsed by Cape Fear Group of the Sierra Club and by Equality NC. As the youngest candidate running for city council, McKay believes "I have new ideas, new perspectives, and the energy to dedicate myself to you, our citizens."
Three of McKay's top priorities if elected will be to work on development in Wilmington, address traffic problems, and most importantly, in McKay's eyes, to preserve the natural environment.
"Over development paves over our natural beauty, the quality that sets Wilmington apart from other southern cities. If we don't recognize the value of our trees, parks, and green spaces, we do not create a sustainable future for our city," explains McKay in reference to his platform of environmental responsibility.
---
 Kevin O'Grady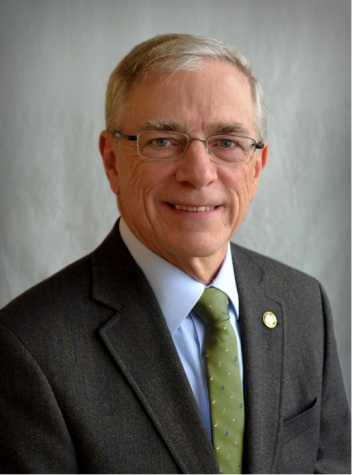 Kevin O'Grady, currently serving his second four-year term on Wilmington City Council, is seeking re-election in the 2017 election.
O'Grady's main concern for Wilmington's future involves dealing with the rapid growth, making the city more walkable, keeping the crime rate low and rebuilding infrastructure to improved standards while expanding upon existing and new green spaces.
If re-elected, he seeks to refine the council's role in the opioid crisis in the city while working directly with the mayor's office. O'Grady is also a strong proponent of the Wilmington Comprehensive Plan and has spoken on possibly reintroducing local trolley service to the Port City.
He plans to run for re-election because he believes local government is the most important level of government; in his eyes, it is the one where officials "cannot hide" from constituents.
---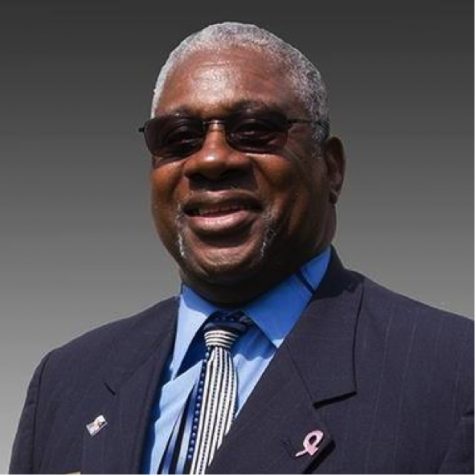 James Ray
James Ray is a newcomer to the City Council race. A Democrat, and native of Saint Pauls, N.C., James Ray is an Air Force veteran who "fell in love" with Wilmington in the 1970s.
A veteran of the New York City Police Department, Ray relocated to the city of Wilmington in 2011 and now serves as Associate Minister at Ebenezer Missionary Baptist Church. Ray seeks to help bridge the gap between citizens and the police, after seeing firsthand the interactions that the two have in New York City.
The most important issues to Ray are living wages, affordable housing, decreasing distrust of law enforcement and the opioid epidemic. He also supports increasing Wilmington's public transit to include more bike paths, public transportation routes and pedestrian amenities to make businesses more accessible to neighborhoods. 
---
Charlie Rivenbark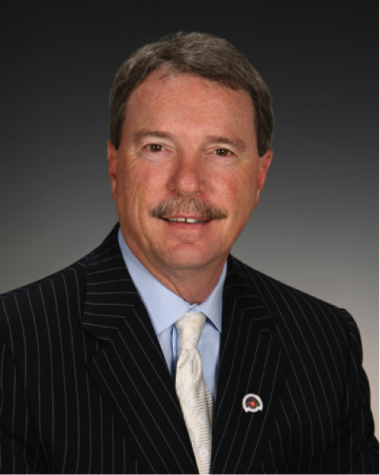 65-year-old Charlie Rivenbark is a Democrat incumbent seeking re-election on the Wilmington City Council. Serving multiple terms in the past decade, Rivenbark's history also involves serving in the Vietnam War and being President of the North Carolina Azalea Festival in 2007.
Rivenbark's experience includes working with Maus, Warwick, Matthews & Co., a local commercial real estate company. He is currently the representative to the Cape Fear Public Utility Board of Directors.
The most important current issues to Rivenbark involve a responsible tax rate, community safety and expanding Wilmington's transportation industry.
Rivenbark has two children, two grandchildren and is a born and raised native of New Hanover County.
---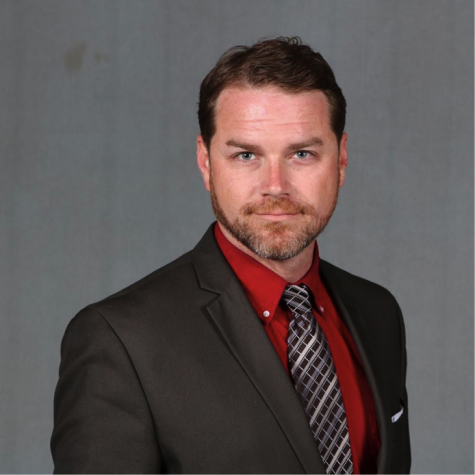 Philip White
Philip White, a non-partisan seeking his first election to City Council, has had prior working experience with New Hanover County Long Term Health Care. White says he has seen the need for a new rise to leadership and seeks a position of his own within the local government.
One of White's biggest concerns as a candidate is the current opioid crisis that is affecting Wilmington. He also aims to preserve and protect the city's coastline and natural green space by reducing development.
White claims Wilmington is overdeveloping as a city, and he wishes to increase affordable housing while bringing natural beauty back to the area. White also calls for action on the GenX problems facing the city, as well as an increase and improvement in Wilmington's public transportation.
View Comments(1)