Halloweekend vs. Halloween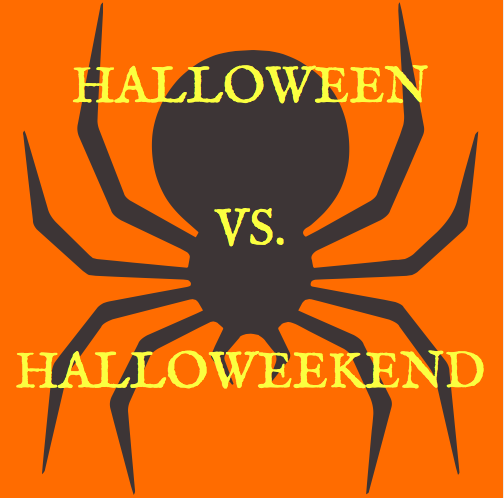 Editor's Note: Vanessa Dickerson is a junior studying Communication. Vanessa also partners with TealTV and has a true passion for broadcasting as well as sports journalism. All opinions expressed in this article are solely those of the author. Vanessa can be found on Twitter @nessadickerson. All suggestions and inquires may be sent via email to [email protected].
When October hits for a lot of college students, that means one thing: Halloween. Halloween used to be a one-night event where you would dress up and get free candy while going trick-or-treating. However, now we are in college. And that means "Halloweekend" has become more of a weekend long party rather than doing something on the holiday. Since Halloween falls on a Tuesday this year, it will be no different. Typically, that means party goers come up with more than one Halloween costume and party hard for multiple days. This doesn't have to be the case.
Don't get me wrong, dressing up for Halloween is a lot of fun. Even matching with your group of friends can be fun. The pictures are something you'll look back on and laugh at for years to come.  There are just a couple of things to keep in mind if you plan to partake in celebrating this multi-day event. General drinking safety precautions still apply, if not even more so. Drinking at any party can be dangerous, but when a holiday gets thrown in, it tends to get out of control faster. Be careful about where you are getting drinks from. If someone you don't know gets a drink for you, do not drink it unless you saw the bartender make it.
Also, dress appropriately for the weather. You don't want to be that person in some skimpy outfit while freezing your behind off. It has become common culture for females to feel like they need to make their costume as sexy as possible, which, in turn, has led to wearing less clothes during the fall season where it is colder. Keep an eye on the temperatures at night and dress accordingly. A few years ago, I dressed as Snooki from the Jersey Shore. I wore the wig with the "Snooki poof" and the skimpy black dress. I was so cold and uncomfortable. The next week I was sick with a nasty cold (most likely from me freezing). Learn from my mistakes people. I'm going for comfortable this year.
Halloween this year I'll be dressing up on the day of. My friend Laura and I are going to be Cher and Dionne from Clueless. We plan to go out somewhere and show off our outfits for a little while and then come home at a reasonable hour. It is a Tuesday, after all, but man I wish I was young enough to continue to trick or treat. Free candy? You just can't beat that deal.
There are some fun events you can participate in, aside from partying over the weekend. On Sunday, October 29, the classic film musical The Rocky Horror Picture Show will be shown at The Whiskey on S. Front Street at 10 p.m. and 12 a.m. The Nightmare on Water Street is a Halloween fundraiser party at the Hilton Riverside in downtown Wilmington. There are prizes for the best costume, a silent auction and live music. Proceeds go to the Sotherly Foundation in efforts to raise money to help a wounded veteran and his family. This event is Friday, October 27, from 7pm-Midnight.
If you want something on campus, ACE is hosting a viewing of It Comes at Night at Lumina Theater on Saturday, October 28 at 7 p.m. and it is free for students.
Stay safe this Halloween, Seahawks!