UNCW professor leads master class at North Carolina Writers' Network conference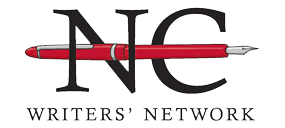 Wilmington is set to host over 200 writers, scholars and lovers of literature as the North Carolina Writers' Network hosts its fall conference in Wrightsville Beach next weekend. One of UNCW's own, Nina de Gramont, an associate professor of creative writing, will be leading a master class in fiction as part of the three-day event.
"The conference includes meals, talks by authors, and classes," Gramont says. "I haven't been to one before and am looking forward to my first!"
The North Carolina Writers' Network itself is an organization dedicated to preserving the art of writing and providing outlets and connections to writers across the state. They aim to educate writers from multiple fields, give recognition and critique as well as resources to any writer that wants or needs it and provide a community of support to uphold literature.
Their fall conference is described as their "signature event" by Ed Southern, the network's executive director, and is intended to allow writers from all over the state to come together and learn from one another. In store this year are a number of panels, workshops, readings and classes that touch on a range of topics relevant to creative writing and the publishing process. Gramont says she is excited to see what the conference has to offer.
"I think it will be a fun way to reach new students and meet new authors, and a chance to focus on books and writing for a weekend," she says.
Gramont has been given the opportunity to lead a master class during the conference within the subject of fiction. In her class, which will focus on how to write the perfect climax to a story, she will share tips and tricks on how to leave an impact on an audience and how to write the events leading up to the most crucial scene.
Besides being able to teach others her writing knowledge, Gramont says she is just as eager to learn from others and take the lessons and experiences from the conference back with her to benefit her own students at UNCW. In addition to Gramont, several other UNCW faculty members — including Beth Staples and Emily Louise Smith from the Creative Writing department and Hannah Dela Cruz Abrams from the English department — will be in attendance at the conference as speakers, panelists and workshop leaders.
"Lots of wonderful aspiring writers will become familiar with our town and our faculty," she says. "We will all have the opportunity to hear from and meet the accomplished authors who'll be speaking and attending."
The conference will take place at the Holiday Inn Resort at Wrightsville Beach from November 3-5. Everyone who is interested is welcome to attend. Early registration closes this Friday, October 27 and on-site registration will be available during the event. You can find more information about the conference here.