Grocery growth and climbing competition in the Cape Fear
The Cape Fear region has presented itself as a unique destination for a swarm of new grocery stores and their inherent competition.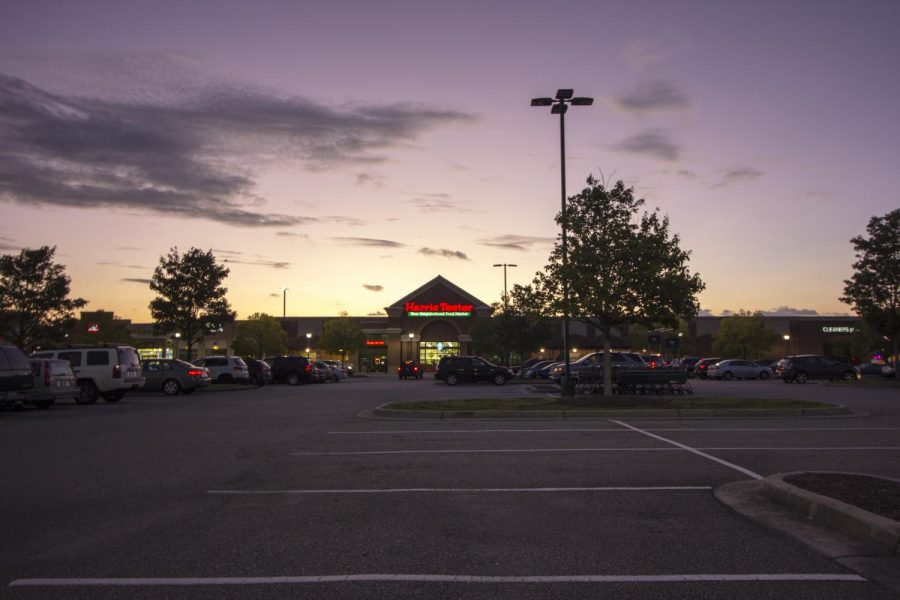 No one seemed to have expected the grocery wars to come to the Cape Fear region as soon as it did.
With the population boom well underway throughout the Wilmington metro and surrounding counties, grocery chains have been flocking to fill in the numerous gaps between subdivisions. With every new neighborhood built, comes the prospect of a new supermarket in the area.
There is a growing list of chains to choose from, and many shoppers seem to be taking advantage of the competition. Historically, competition means lower prices.
With chains as large as Walmart and as small as Piggly Wiggly having fought for space across the tri-county region, the diversity of shopping experiences over the past decade has almost doubled the playing field from what was a smaller market based largely upon Food Lion, Harris Teeter and Lowes Foods.
Now, international chains such as Aldi and possibly Lidl join growing regional chains such as Publix in the grocery store race across southeastern North Carolina, adding their names to a growing roster that has also included Whole Foods and Trader Joe's over the past five years.
Three Aldi stores have been planned or built in New Hanover and Brunswick counties since 2016. Two have been built in the Wilmington area and one is currently under construction across the Cape Fear river in Leland. As for Lidl, the chain has submitted plans to open a store on the corner of Cavalier Drive and Eastwood Road in the Mayfaire area, hot on the heels of the city's approval for rezoning of the property, according to both city documents and reports from Wilmington Star News.
Both Aldi and Lidl hail from Germany and have overtaken markets across the European Union, controlling a large amount of the discounted food sector. Lidl has recently entered the United States market, aiming for its first 150 stores in 2018. Aldi opened its first American store in Iowa in 1976, and since then has opened 1,600 stores, aiming for 2,000 by the end of 2018, according to their online page.
As for what existing grocers think of the "grocery invasion," it seems to be inevitable with the population growth.
An employee at a Lowes Foods store on South College Road in Wilmington, who opted to remain anonymous, commented on the changing landscape of the city's grocery industry in relation to population growth.
"I think it's going to be necessary. I think if you get that many people then you're going to need the infrastructure to support it."
The individual had optimism towards the future of the Wilmington market, which now hosts nearly 60 individual grocery stores, seeing the new competition as a benefit.
"Yeah absolutely, you know competition is a good thing. Keeps everyone on their toes. Lets us focus on our guests, which is the most important thing. It brings prices down. Along with growth, there's gonna be a lot of other opportunities as well. More jobs, more employment, which means more people can afford to live here."
Lowes Foods, one of the largest grocers in the region, continues to stride forward and look to the future despite the crowded atmosphere of Wilmington's grocery market.
Meanwhile, Publix, the third major grocer to move into the area, is a Florida-based chain that has been rapidly expanding across the southeast United States, pushing northward towards the Outer Banks, Raleigh and Richmond, Va.
Publix is the largest employee-owned grocery store chain in the United States, employing more than 177,000 and reaching sales of $30.6 billion in 2014, according to their website.
The manager of the Pine Valley Publix, Damian Pearson, is aware of the increasing competition between grocers in the area and is confident in his store's success. Publix has probably put pressure on other grocers, he said.
With only one store open in the Wilmington area, at the corner of Bragg Drive and South College Road in Pine Valley, Publix is aiming to soon open another store in the region.
"We're opening another Publix [in Ogden] about thirteen minutes from here. There's not as much up there in terms of retail. There's a Food Lion, a Harris Teeter. Pressure? [on other chains] Yeah," Pearson said.
The Ogden store aims to be 44,000 square feet and anchor the new Ogden Marketplace, which is currently under construction. Publix also has confirmed the construction of an Ocean Isle Beach store in Brunswick County, and rumors have been afloat of an Oak Island and a Surf City location, according to Wilmington Star News.
Further up South College Road from Publix, at the intersection with Oleander Drive, sits Trader Joe's. The Wilmington store sits at a crucial crossroads: the almost geographic center of the city. The intersection itself sees between 40,000 and 66,000 vehicles a day on average, according to the North Carolina Department of Transportation and traffic counters from the Wilmington Urban Area Metropolitan Planning Organization.
Trader Joe's, based in Monrovia, Calif., has 467 locations across 41 states and Washington, D.C. and focuses primarily on organic foods, and about 80 percent of their products are part of their in-house brands.
With the Wilmington store being the only location for nearly a hundred miles — the next nearest store is in Raleigh — the success of the Trader Joe's brand in the area depends on the one individual store, which gets key frontage along two major city routes. Expansion of the chain throughout the Cape Fear region, however, appears unlikely at the moment.
While no Trader Joe's employees were allowed to give statements on the subject of expansion and competition, a California spokesman for the company, Kenya Friend-Daniel, gave a brief statement regarding Trader Joe's possible expansion in the area.
"I don't see that on our plan. I have a list of stores that are confirmed, and I don't have that on the list. But we are always looking at locations."
Utilizing a grass-roots marketing campaign known as the "Fearless Flyer," Trader Joe's aims to cultivate business in Wilmington through a newsletter that is mailed out regularly.
The new grocery chains scattered throughout the area not only cater to local residents, but to college students as well. Being a college town, the population can surge by the thousands during the fall and spring semesters at UNC Wilmington and Cape Fear Community College, creating more business opportunities for grocery stores.
Khatijah Hakim, a UNCW student, said that she now shops at Aldi over her former destination of Walmart, but notes some drawbacks.
"I like to go to Aldi for most things because they're less expensive and the food is quality, but they don't always have everything I want," she said.
Hakim's story of her shopping experience in Wilmington translates similarly to another UNCW student, Noah Poston, who now shops at Aldi as well.
"I have a PDF comparing prices of Costco, Aldi, Sam's [Club], Walmart and Target prices. 75 percent of it was cheaper at Aldi. I don't really shop a lot. Harris Teeter is pricier, depending on if it's generic or not," he said.
As Wilmington's growth in both population and infrastructure continues to leap forward, so does its grocery store market, priming itself for the anticipated influx of new residents over the coming years.