SGA Inauguration: Farewells lead to new leadership
Daniel West, Contributing Writer | SGA Beat Reporter
April 20, 2017
Last Tuesday saw an evening full of farewells and triumphs. The UNC Wilmington Student Government Association held its final event of the 2016-2017 school year with their annual SGA Inauguration. Over a dozen graduating members were honored and a nearly completely new leadership is ready to take the reins of the organization.
Current SGA President Dan McCord has lead the UNCW student body for the past two years and was regretful that he must leave. He was honored, personally, by UNCW's Board of Trustees for his leadership and accomplishments during his time with SGA. The graduating members were bestowed with cords for their achievements.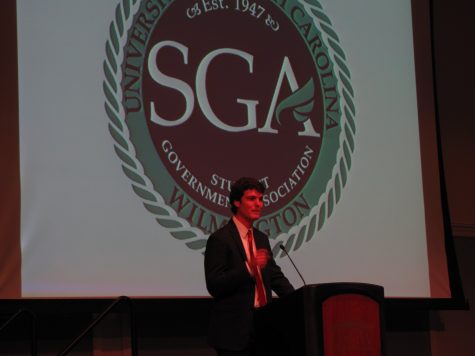 Upon the swearing in of next year's SGA President, Ottillie Mensah, Mensah gave a fervent speech filled with inspiration and a defining focus for the coming year. Mensah discussed her desire to push even harder this coming year the issue of inequality on campus and community-wide. She wants this university to be a beacon of progress for not only North Carolina, but for our entire society. Her passion was vocalized with authority that discrimination and bigotry must end now and that we must not let another generation go by with little progress made. "Despite our statewide and national recognition, we cannot ignore nor underestimate the destructive power of ignorance and fear," said Mensah.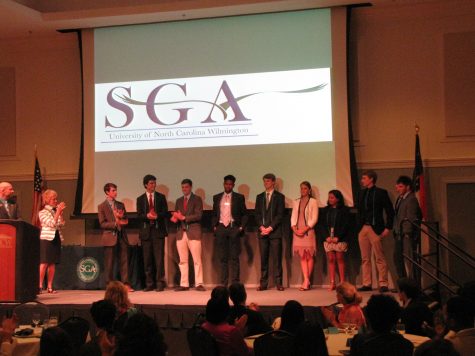 This is seemingly a tall order given the current climate that has plagued this campus over the past few years and none more divisive than 2016 which was driven, in part, by a long presidential election cycle and polarized ideals held by several groups on UNCW's campus.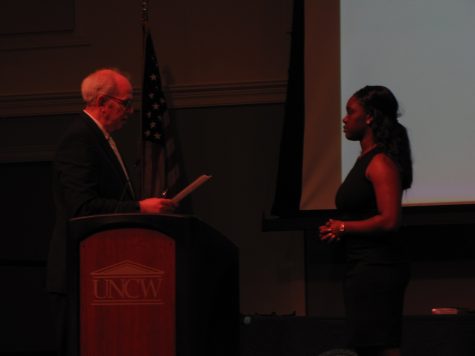 "Moving forward," she continued, "we must engage with one another. Unapologetically speaking truth and confidence, not just to those that hold esteemed titles here on campus, but to our peers."
With many ideas and implementations in mind, Mensah and her administration hope to make a difference on this campus through their hard work and determination.
"We must believe that we are the solutions to the problems our campus faces. We must believe we are agents of change; viewing the challenges that we face as opportunities to improve," added Mensah.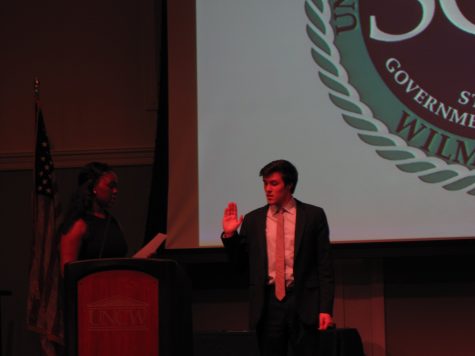 Both Mensah and her vice president, Austin Spivey, hope that all students will feel comfortable addressing whatever their concerns and issues may be with them and SGA throughout the next year and beyond.
She invited everyone to participate in the tangible change for the betterment of the campus community. However, before accepting that invitation, she concluded with "ask yourself what are you willing to sacrifice to become part of the one fabric of one Seahawk Nation."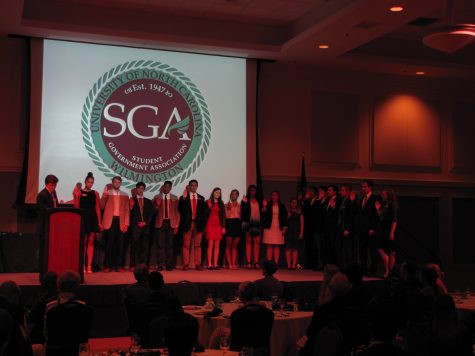 Upon conclusion of her speech, Mensah swore in recently elected Spivey, who, in turn, swore in all others recently elected for their respective positions. Theses student officials will now start to plan for the next school year.