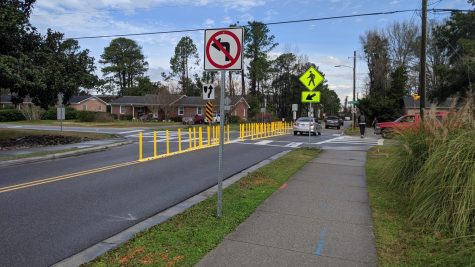 Jacob Sawyer, Staff Writer

February 26, 2020
The city of Wilmington has worked to improve a congested and crash-prone intersection near the UNC Wilmington campus. A set of yellow pillars has been installed along Racine Drive, preventing motorists from making any left turns. On College Acres Drive, continuing straight is also banned. Additionally...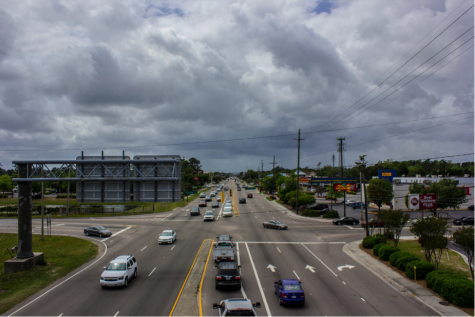 Tyler Newman, Staff Writer

October 29, 2017
Multiple cars line the middle turn lane of South College Road in Wilmington. Vehicles, trucks, buses and motorbikes whiz past on the right, occasionally halting for a distant traffic signal. For minutes, the turning drivers fight the onslaught of oncoming traffic to make a simple left turn into the parking...