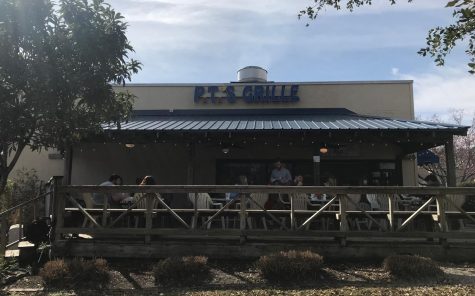 Rebekah Ferrell, Contributing Writer

February 15, 2019
Where I'm from, we don't have a P.T.'s Old Fashioned Grille, so I can assure you that if I had tasted then what I've tasted now, I would have moved South a lot sooner. P.T.'s is a franchise restaurant in North Carolina that seems to cater primarily to college-age students.
Dustin Brown| Contributing Writer

November 23, 2015
Stars: 4.5/51895 Burnett Blvd, Wilmington, NC 28401(910) 762-1799Entrée Prices: $5.00-$10.00; CASH ONLYReservations: No; Seat yourself; first come, first servedNoise: Conversation FriendlyOther: Additional Seating OutsideFar enough from downtown Wilmington to barely be considered the outskirts of t...