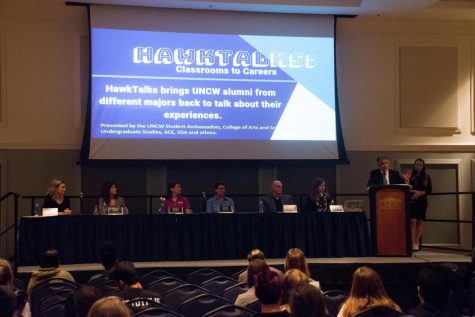 Jonny Berrios, Staff Writer

February 20, 2019
UNCW will host the second HawkTalks Career Networking Series for Liberal Arts this Thursday, Feb. 21 at 7 p.m. The panel will be discussing a large variety of liberal arts career paths, as well as personal experiences from the speakers. UNCW Student Ambassadors, the College of Arts and Sciences, ACE,...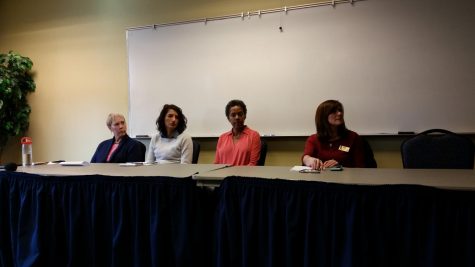 Casey McAnarney, Editor-in-Chief

January 26, 2018
As students walked into the Wrightsville Beach Room in Fisher Student Center for the #MeToo Panel on Jan. 24, a panel of four female faculty and staff members sat in the front of the room and a table of free pins, stickers and flyers were on the side next to the rows of chairs. The room filled u...