Sean W. Cooper, Staff Writer

October 2, 2017
Sean W. Cooper is a sophomore at UNCW majoring in Communication Studies. He is a staff writer for The Seahawk. The opinions expressed in the article are solely those of the author. Sean W. Cooper may be found on Twitter @SWWCoop. All suggestions and inquires may be sent via email to [email protected]  Starting last Aug...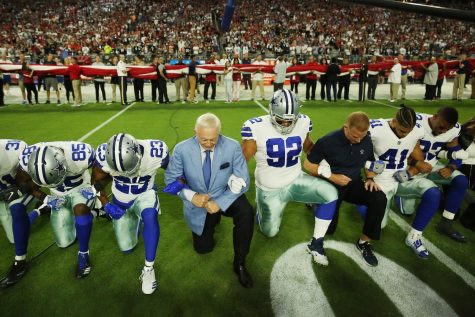 Brent Jansen, Columnist

September 28, 2017
Editor's note: The following is part of a weekly column by NFL writer Brent Jansen. All views and opinions expressed in this story are strictly those of the author and do not reflect those of The Seahawk editorial staff. The playing of the national anthem has been a tradition at sporting events s...