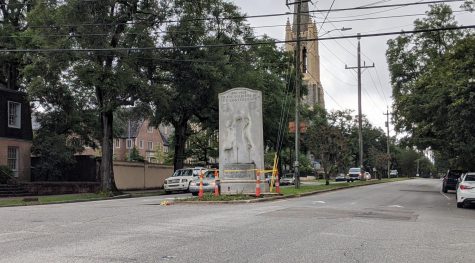 Caitlyn Dark, News Editor

July 3, 2020
In the very early morning hours of June 25, construction crews were hard at work doing something many Wilmington citizens had long thought impossible: the removal of the city's two most visible Confederate statues. The city woke up on June 25 to see the statues memorializing the Confederate Attorne...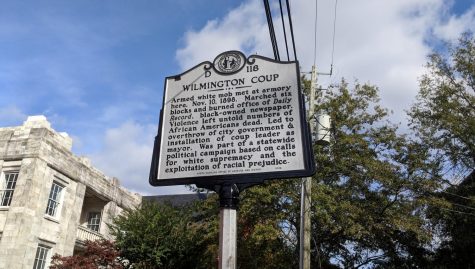 Jacob Sawyer, Staff Writer

November 13, 2019
A new roadside historical plaque that has been in the works for almost two years was finally unveiled on Market Street between 4th and 5th streets on Friday, Nov. 8. It commemorates the massacre in which a mob of roughly 2,000 marched about Wilmington and set ablaze many buildings, including Free...