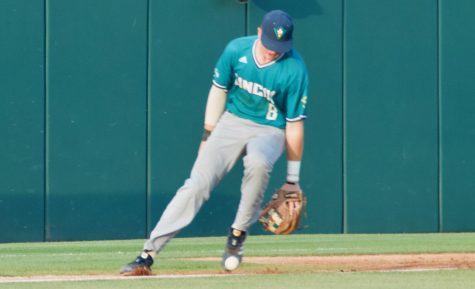 Brandon Sans, Sports Editor

April 30, 2019
PHOTOS: Seahawks fall to #20 NC State, 11-3 RALEIGH, N.C.-- UNC Wilmington third baseman let the bunt attempt roll foul during the third inning. The only problem was the ball stayed to the right of the third base line until it hit the bag in fair territory. It was the perfect example of the la...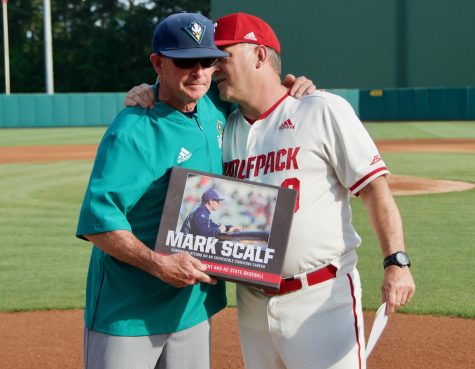 Brandon Sans, Sports Editor

April 30, 2019
STORY: #20 NC State hits four home runs in 11-3 win over UNCW RALEIGH, N.C.-- UNC Wilmington fell victim to multiple long balls against NC State on Tuesday at Doak Field. The Wolfpack honored UNCW coach Mark Scalf prior to tonight's game. NC State head coach Elliott Avent presented Scalf with...