Veronica Wernicke, Staff Writer

October 2, 2017
Editor's Note: Veronica Wernicke is a freshman at UNCW majoring in Communication Studies and is a staff writer for The Seahawk. The opinions expressed in this article are solely those of the author. Veronica Wernicke may be found on Twitter @itsveronica98. All suggestions and inquires may be sent via...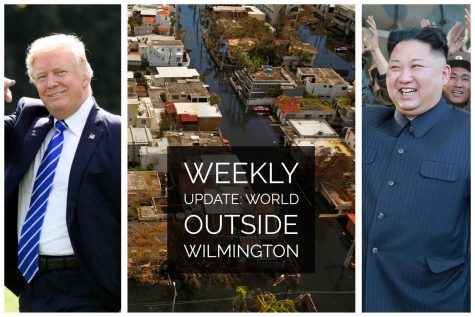 Tyler Newman, Contributing Writer

September 27, 2017
Kim Jong-un vs. Trump In the latest war of words between North Korean leader Kim Jong-un and United States President Donald Trump, the former issued a direct statement regarding the latter following President Trump's speech at the United Nations on Sept. 19, 2017. The statement from Kim Jong-u...